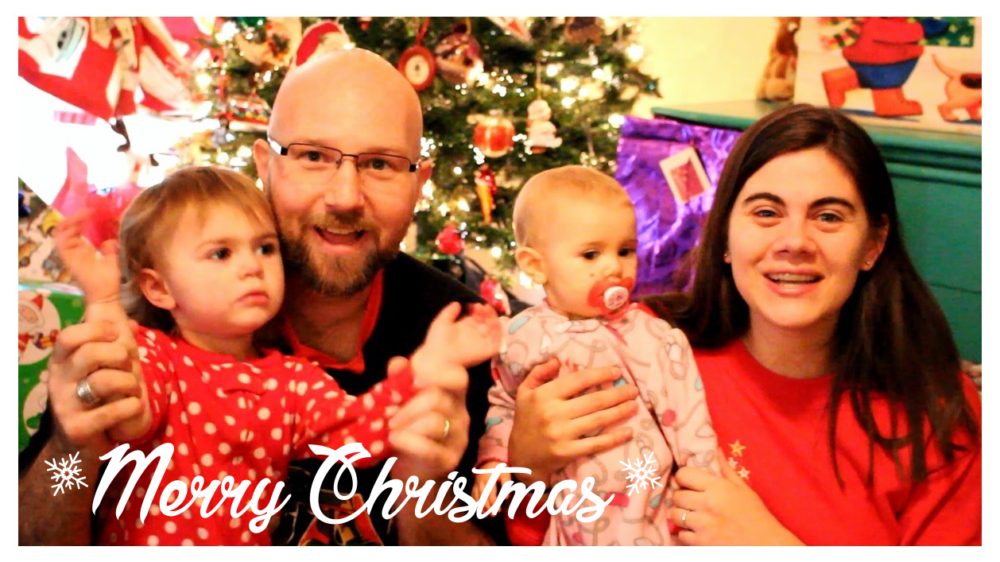 Hi everyone!  We wanted to send a quick Christmas greeting to you all before we started unwrapping presents!  I hope you all are having a wonderful day and get to spend it with family and friends!
We started a new tradition this year of letting the girls unwrap a new pair of pjs and a movie on Christmas eve.  This year's movie was Elmo Saves Christmas (on VHS).  It will be fun to create even more traditions as the girls get older 🙂
Anyway, HERE's our Christmas greetings for you!
Merry Christmas from my family to yours!
-Whitney-