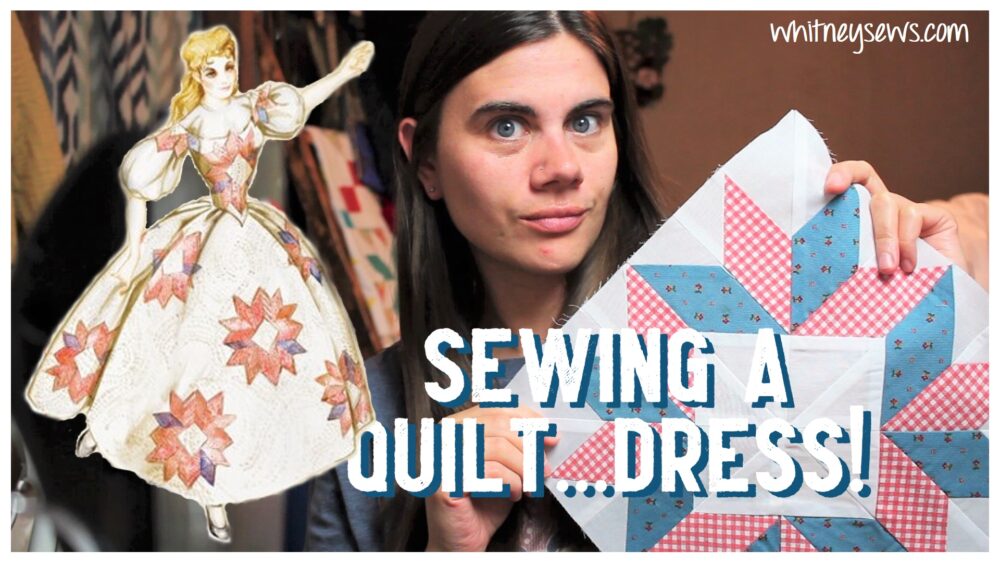 There are definitely some unusual aspects to the world of competitive cosplay. Odd supplies and unique techniques and actually commonplace. This time around it's not weird materials, but the fact that I'm making a quilt so I can make a dress, a quilt dress to be exact.
The quilt dress I'm talking about is the dress worn by Jane Powell in the final scene of Seven Brides for Seven Brothers.
The quilt dress was the brain child of Walter Plunkett, the film's costume designer, but because of the film's low budget he had to take a few shortcuts. His shortcut led him down to the thrift store, where he found some handmade quilts. The costuming team turned those quilts into stunning dresses.
My goal is to recreate the dress from scratch starting with designing and piecing the individual quilt blocks. In the spirit of the thriftiness of Walter Plunkett I'm making the entire project using only materials already found in my stash.
As you can imagine, this is the start of a rather large project. I share many more details and show my progress in the video HERE.
As you can imagine, this is the start of a rather large project. So leave me a comment of encouragement and make sure you're subscribed on youTube for future updates on the dress!
Until next time, Happy Sewing!
Whitney