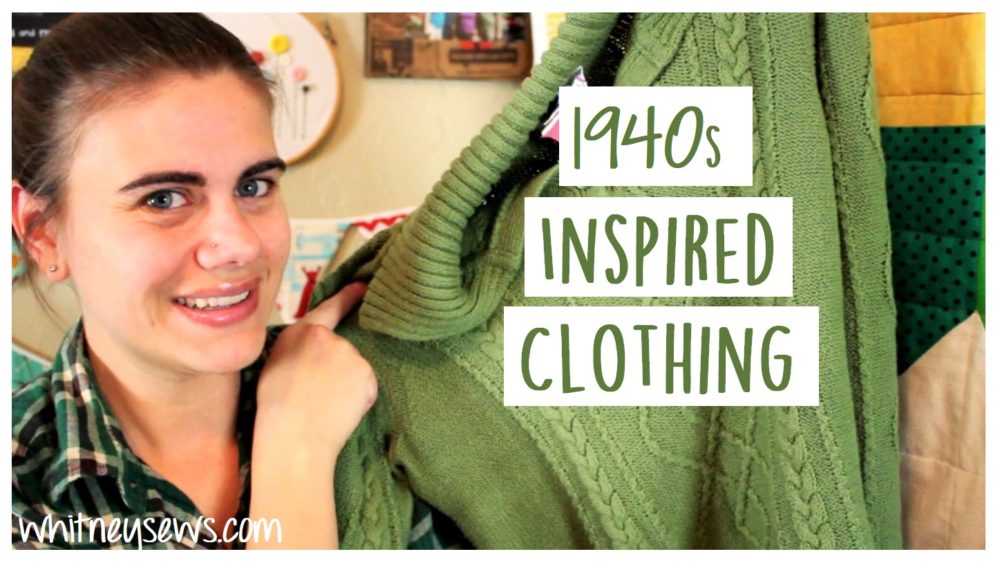 This week I hit the thrift store on half price day and found tons of great items!  They fit perfectly into my 1940s inspired wardrobe!  Since so many of you are leaving sweet comments about my vintage style I wanted to share the thrift store haul today.   Want to know more about my journey into vintage?  Check out the video HERE!
When we go to the thrift store we usually start near the craft area to see if there are any good sewing patterns.  That is directly across from the toys so that keeps the kids occupied for a few minutes.  Then we swing around to the shoes and accessories, and finally over to the linens/fabric area.  This trip we hit all the usual areas plus the sweaters and shirts and didn't find a single thing.  I thought we were going to leave without buying anything (which is pretty unusual for me).  Then I decided to run by the trousers- an area I don't typically have much luck in.  But this day I hit the jackpot!
I found an amazing pair of plaid, high-waisted vintage (1980s?) trousers that are actually long enough for me!  They are exactly what I've been wanting!  I wasn't sure if I already owned anything that would match the trousers, so I wanted to pick up something while I was still at the store.  I headed back to the sweaters and found one that was perfect!  Then it seemed every aisle I went down had something else I loved and I ended up leaving with a large bag full of clothes I love!
Check out everything I picked up HERE!
I love every thing I bought and can't wait to get them all washed up to wear!  What was your favorite thing I picked up??
I'll be back Wednesday with another new tutorial!  Until then, Happy Sewing!
-Whitney-