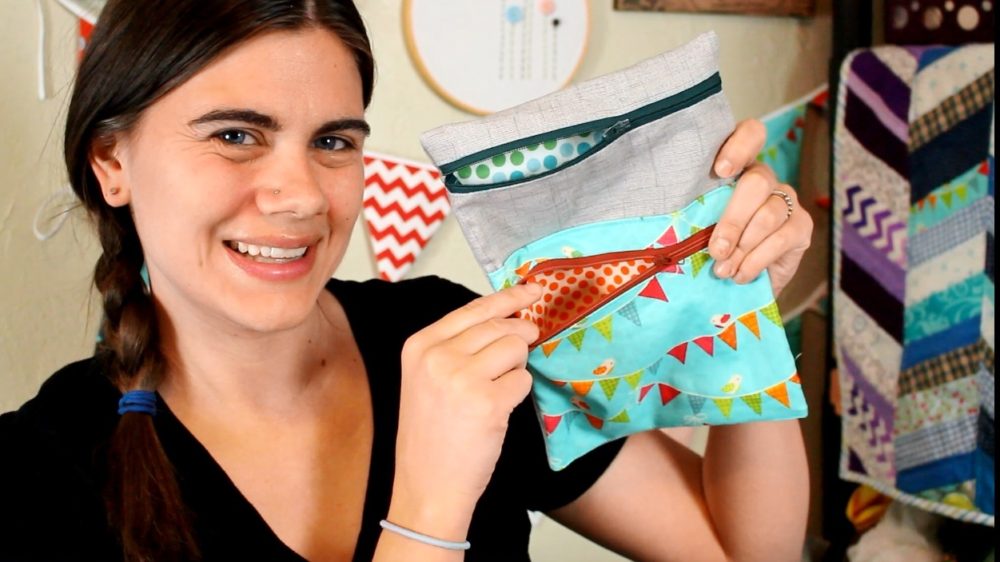 In the past I have shared my Five Minute Zipper Bag tutorial which is the EASIEST way ever to sew a zipper bag! After many, many requests I made a lined version of the bag. This week I wanted to show a fun way to use that same idea to create a double pocket lined zipper bag.
You will need:
2-4 cotton fabrics (the outer fabric for the small pocket can be a directional print, the rest need to be non-directional prints)
2 zippers measuring at least 10 inches (do not use metal zippers)
Cutting Measurements: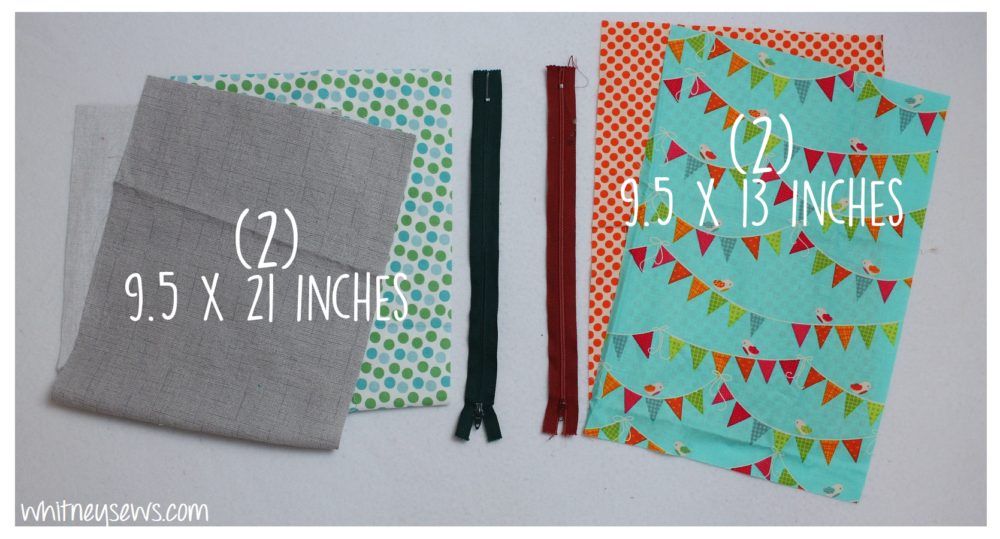 Small pocket – 9.5 x 13 inches (one lining and one outer)
Large pocket – 9.5 x 21 inches (one lining and one outer)
Once your materials are cut watch the step-by-step video tutorial HERE to learn how to sew the bag together!
I absolutely love this bag and have come up with so many different things I want to use it for!  I know if Peyton sees it she will try to claim it for herself!  Let me know if you want to see more bag how tos and other projects using french seams.
If you give this tutorial a try please share a pic using #WhitneySews so I can see it!
Until next time, Happy Sewing!
-Whitney-