A few years ago I shared a how to for an easy zipper pouch that can be made in about 5 minutes!  That video is very popular and has recently received many comments from people asking for a lined version.  I wanted to come up with a way to line the bag and fully finish the seams on the inside while still keeping it the easy style of the original 5 Minute Zipper Bag.
I finally realized the answer is french seams!  So I whipped up a test bag and it turned out perfectly, so I made another to film and now you can learn how to make your own!  With the added steps to line the bag and make the french seams it now takes 10-15 minutes, but worth every second!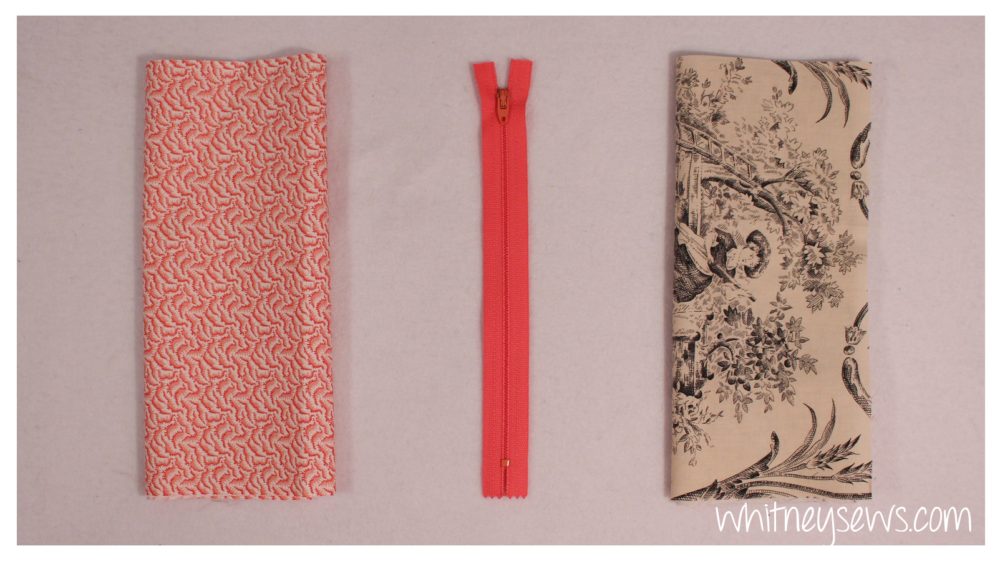 You need a zipper and two different fabrics that are  the same width as your zipper and about twice as long as you want the finished bag to be.
Click HERE to follow along with the step-by-step video tutorial!
You can use different materials to make your bag fit different needs.  Use PUL inside for a wipe clean makeup bag.  Use lightweight woven fabrics for a bag you can toss in your purse and hold feminine products. Or use slightly heavier woven fabrics to keep small toys organized in a diaper bag.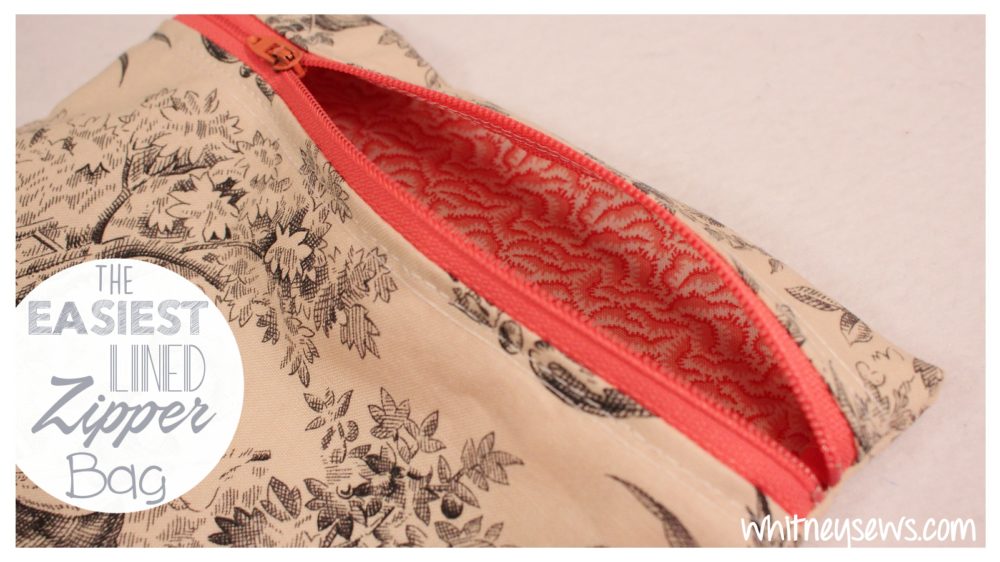 This is a great stash busting project because they use two fabrics at once and are very quick to make!
I hope you enjoyed learning how to make bags using this new method!  If you give it a try I would love to see pics of the bags you make!
I post a new tutorial every Wednesday, so make sure to come back next week!  Until then, Happy Sewing!
-Whitney-