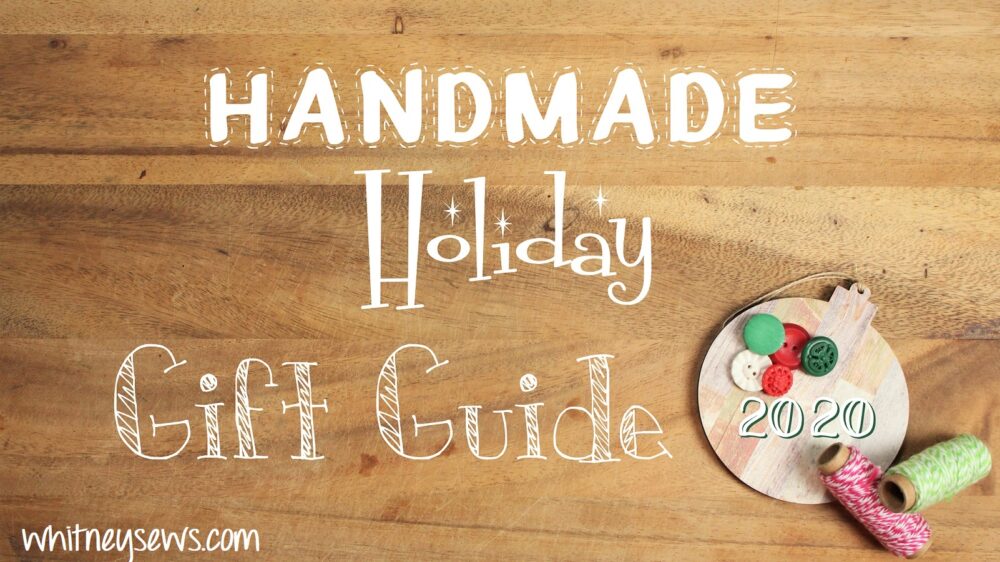 It has become a yearly tradition here on Whitney Sews to share a Handmade Holiday Gift Guide. It's a video full of ideas for handmade items you can sew and gift this holiday season. Since this is the 10th year of the gift guide I decided to share my top 10 favorite gifting ideas (along with a BONUS idea)!
The guide covers ideas for wearable gifts, reusable gift wrapping, and more. The make times range from 15 minutes to an entire weekend and scraps to several yards of fabric, so there really is something for everyone!
Think of everyone on your Christmas list then watch the video below for handmade gift ideas.
All the links mentioned in the video are found in the video description box on the youTube page.
I would love to see what you end up making! You can share pics with me on Instagram or Facebook (after the holidays so the surprise isn't spoiled!)
Until next time, I hope you have a wonderful Christmas (or whatever holiday you celebrate) and Happy Sewing!
Whitney