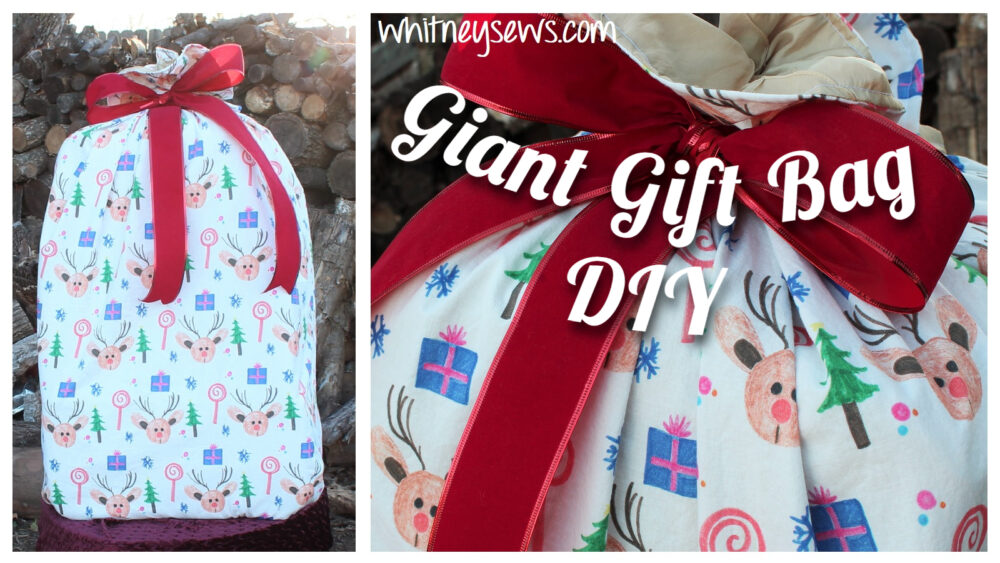 What do you do when you have a large, bulky gift to wrap?? Make a giant gift bag that can be used year after year!
I partnered with St. Jude and JoAnn Fabrics to bring you this tutorial and tell you about St. Jude's lifesaving work. I used three yards of the Holiday Deer fabric designed by Madison, a former St. Jude patient along with three yards of a stash fabric and a wired ribbon from Dollar Tree.
The best part about a project like this giant gift bag is you can customize it to whatever size and shape you need.
But before I get to the tutorial I want to talk a little bit about St. Jude. My favorite thing about St. Jude is the families never receive a bill for the treatment their child receives. Instead of worrying about finances and how bills will be paid, families can focus on their children and the care they are receiving. The way St. Jude is able to provide this type of care is through the generosity of donors like you and me.
St. Jude has asked me once again to participate in their fundraising campaign this holiday season. I have set a goal of $500 and hope we can not only reach that goal, but give generously above and beyond. Last year we also had a $500 goal and ended up raising an amazing $1,060!
You can donate to St. Jude through my link HERE!
Now onto the tutorial. This giant gift bag is VERY easy to make, but looks SO incredible!
Watch the full tutorial HERE!
Please like and share the video to help more people see it and hear about the work St. Jude is doing to help end childhood cancer. If you feel led to donate you can do so HERE. Until next time, Happy Sewing!
Whitney