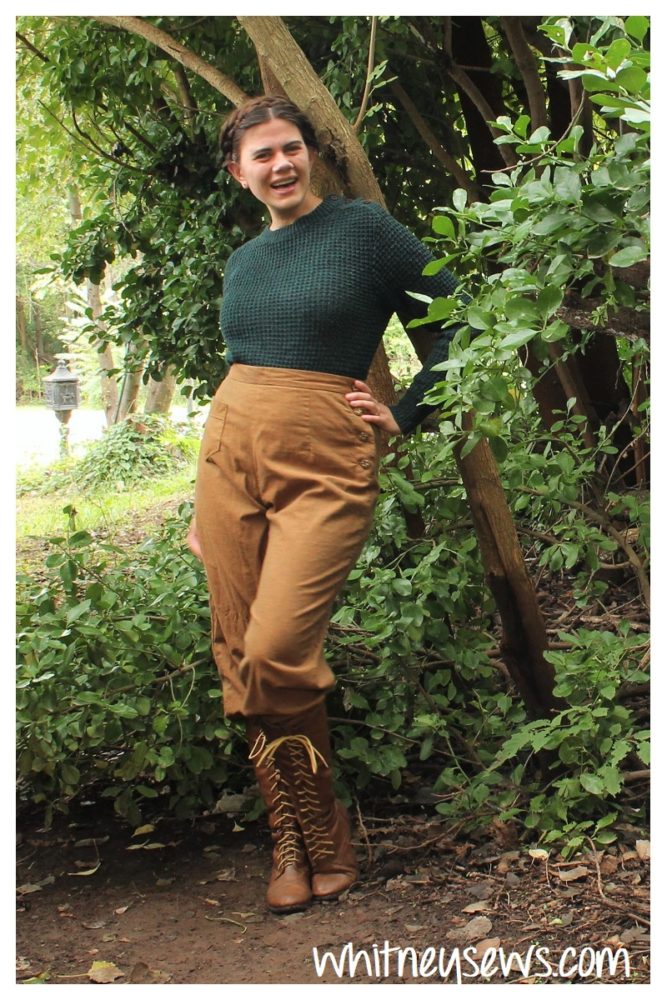 Ever since I started dabbling in vintage style I have been trying to put together a Women's Land Army inspired outfit. The second world war is my favorite time period to read and study about so of course I want recreate the fashion!
I have been on the hunt for the perfect green sweater for a few years…this means I've ended up with a LOT of thrifted, not quite right, green sweaters in my closet. Good thing I like green… I finally found a couple that really fit the look. During all that time I never thought much about what I would be wearing WITH the green sweater.
Today I was looking through my closet and noticed a pair of pants I made a couple of years ago. They were a practice pair to test a pattern to make sure the fit was right. (I later used the same pattern to make THESE dungarees). I used this horrible orange-y brown fabric that I had picked up SUPER cheap at a thrift store. I didn't plan on finishing the mock up pants so I didn't want to use anything nice. Well, the pants ended up looking pretty good, but were still made from that horrible orange-y fabric.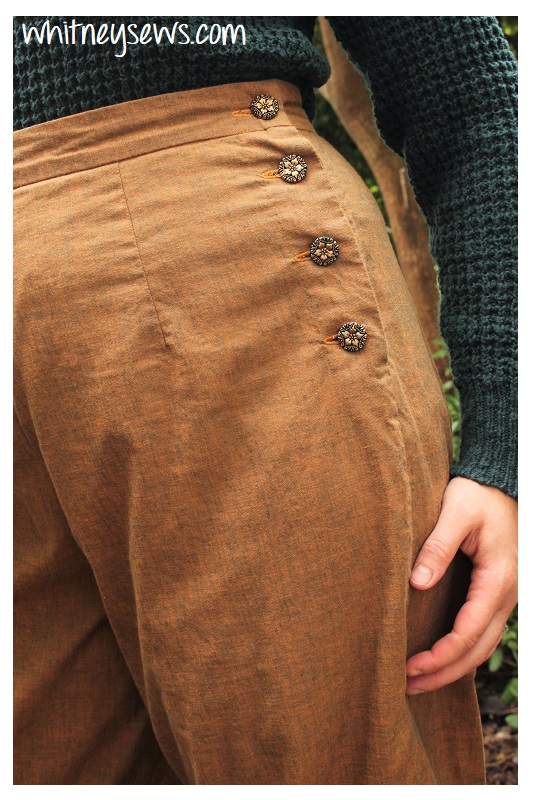 I decided to give the pants one last chance…and apparently the one color they look ok with is dark green. The same dark green as my Women's Land Army inspired sweater! I added my vintage inspired lace up boots (which also hids the fact that I never hemmed the pants) and the outfit was complete. I absolutely love the entire look!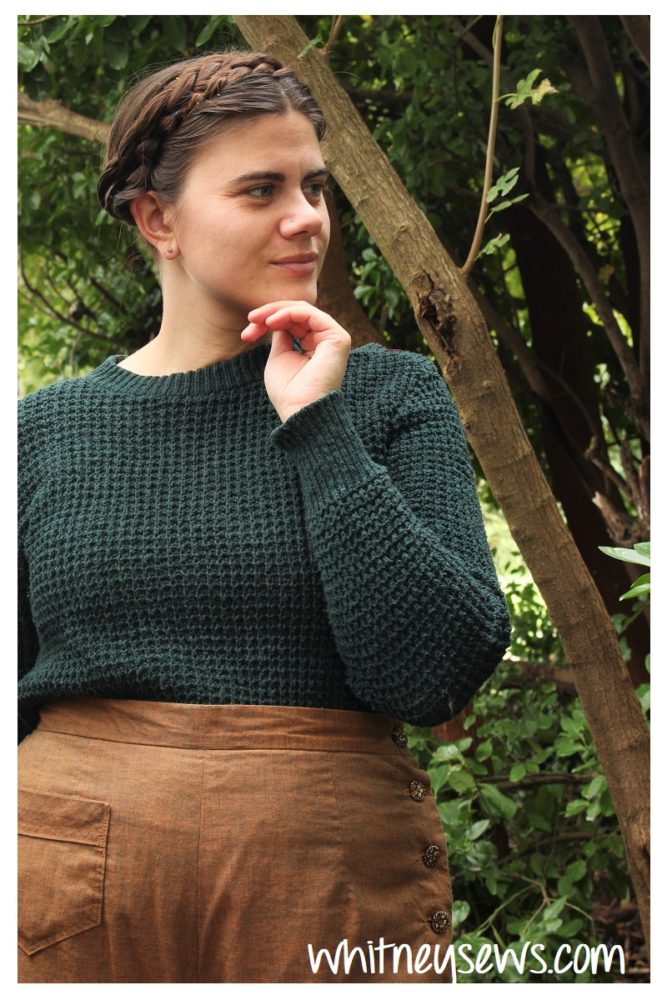 I will definitely be wearing these pants again now that I know what to pair them with. Glad I didn't get rid of them awhile back like I had considered. Hope you enjoyed! Happy Sewing!
Whitney