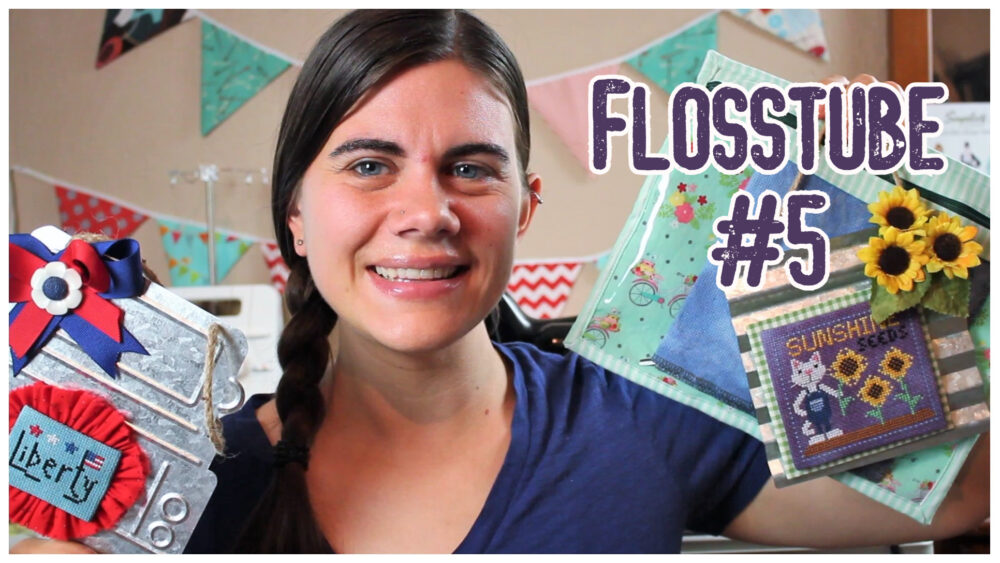 Hello everyone! It's time for another flosstube video! This week I have lots of things to share – my new cross stitch pattern, a freebie I stitched in about 45 minutes, the project bags I've been making, my new youTube channel, a giveaway and MORE!
You can see all these fun things in my video HERE!
I hope you love seeing my stitching! I would love to see pics of what you are working on, so please tag me on Instagram. Until next time, Happy Stitching!
Whitney