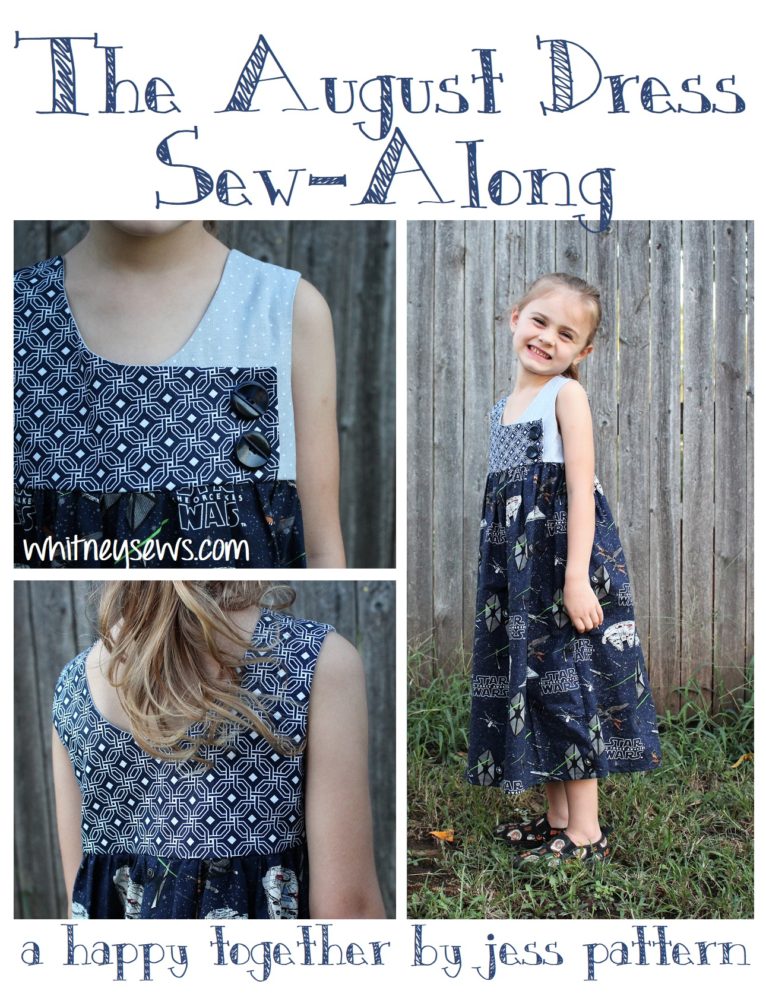 Isn't she the cutest?!?!  My daughter calls this her Star Wars Princess dress and she loves wearing it!  It is The August Dress pattern from Happy Together by Jess.  I don't usually share tutorials for other designers' projects, but this week is special because it's part of the #Sewtember2019 collab!
It was such an honor to be invited to participate with so many creative ladies!  During the entire month of September (National Sewing Month) we are sharing sew alongs for FREE PDFs we found online.  We want to get you excited about sewing, stir up a little sewing mojo, AND give away some fun prizes (more on that later).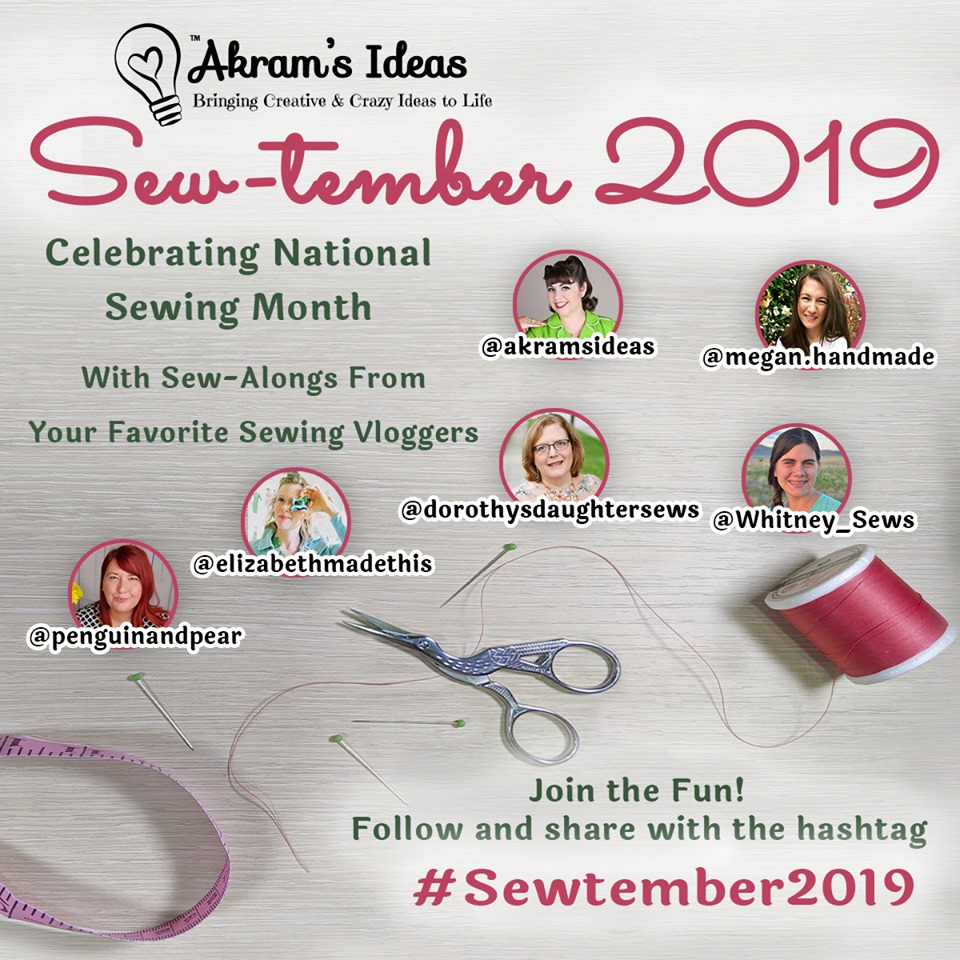 I hunted all over the internet looking for the pattern I wanted to share.  It had to be free and I wanted to pick something pretty different from the projects I design myself.  I get a lot of requests for kids clothing (and my daughter LOVES dresses) so when I saw this one I knew it was my pick.
I knew this project would be great for using stash fabrics.  I chose 3 fabrics, but you can use as many as 4 or 5 to make use of those leftover bits we all have stashed away.  Oh and the buttons are decorative so no worries about those perky buttonholes!  I really need to start using more buttons because I have pounds and pounds of them (I share a peek of about half of my button collection in the video).
You can watch the entire sew along tutorial and my review of The August Dress pattern HERE!
As I mentioned earlier, there is a giveaway going on!  To entire watch the #Sewtember2019 videos and make one of the projects along with us.  Then share your project with us on Instagram between now and October 13th.  Be sure to tag @AkramsIdeas and use #Sewtember2019 (and of course tag me @Whitney_Sews too so I see your pic!).
Let me know if you want to see more videos like this where I sew along with SOMEONE ELSE'S project.  It was a lot of fun for me.   Until next time, Happy Sewing!
-Whitney-