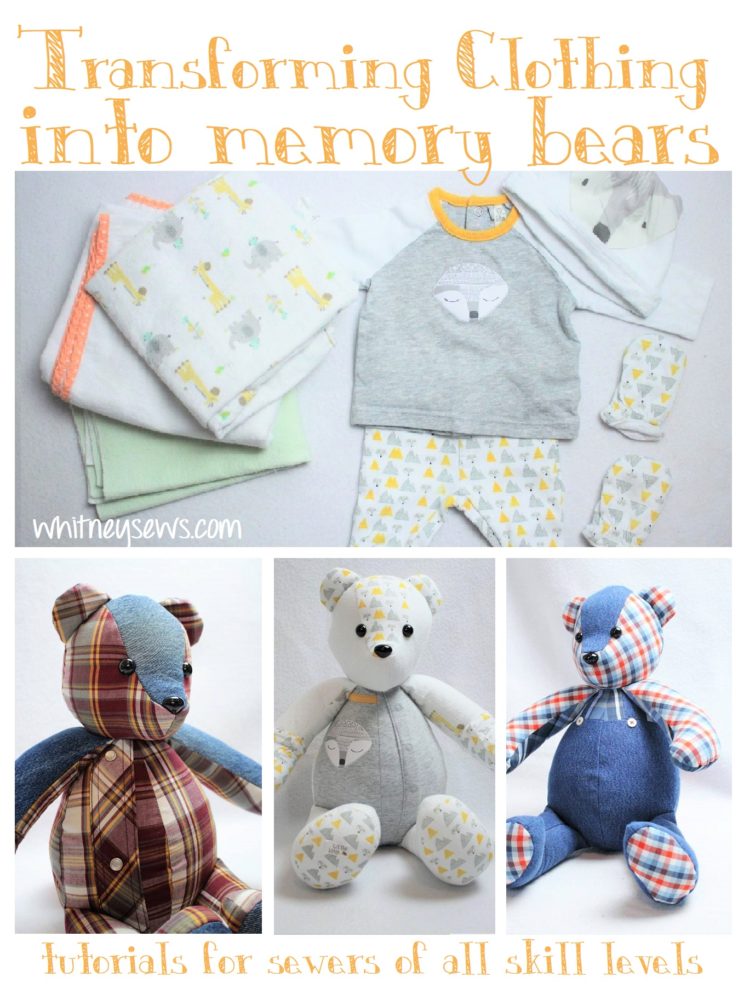 A few days ago I finished making a very special memory bear.  I used two of my Grandma's shirts to make a bear for my dad.  It got me to thinking about all the bears I've made throughout the last two years.  Last year I made a series of videos all about making memory bears, but after making 50+ bears I definitely have even more tips and info to share.  Today I'm focusing on answering as many of the questions I've received about using clothing for memory bears.
In Fall 2017 I made a huge rag quilt for a friend using their loved one's clothing.  I had some leftover pieces left over, so as a surprise I made a memory bear.  I wanted to try out the pattern and thought it was the perfect opportunity.  If the bear turned out I would gift it to my friend.  If it failed no one would ever know about it.  Well, as you can assume, the bear was amazing!  My friend was completely surprised and loved it.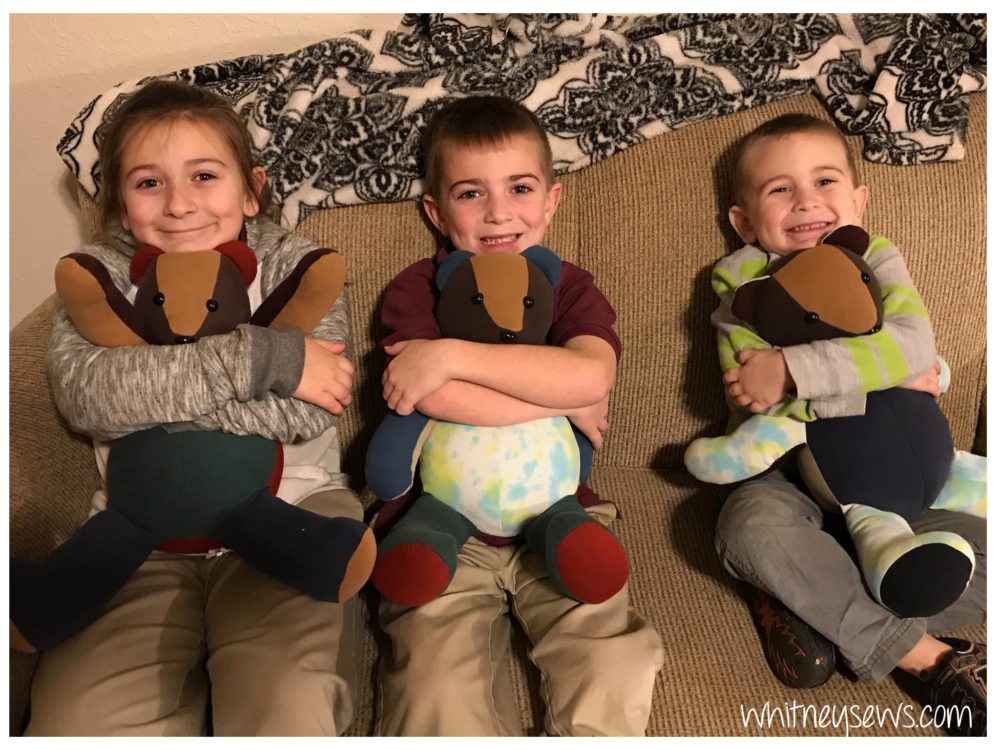 Word got out and orders started rolling in and I made many, many, many bears.  But no matter how many bears I make, I can not make one for everyone who wants one so I taught you all how to make them to.  I posted several videos last year showing everything from selecting a good pattern to sewing the final stitches.  I had no idea how many people would watch the videos and make their own bears!
I have LOVED seeing the bears you all create and hearing the stories about who they are for and the clothing used!  It makes my heart happy to know the tutorials I make have such a positive impact on people's lives!  Some people reached out to me and said the VERY FIRST thing they ever sewed was a memory bear using my step by step tutorial.  How amazing is that?!?
I do still get messages, most of them pertaining to the clothing aspect of making bears.  How to get started. What kinds of clothing can be used and more.  So today I'm sharing everything you need to know to transform clothing into memory bears
Click HERE to learn how to make a memory bear!
I would LOVE to see pics of your bears!  Please tag me on Facebook or Instagram.  Until next time, Happy Sewing!
-Whitney-