I get asked quite often if I make memory pillows or will show how to make them.  Today I wanted to share why I don't make memory pillows.
Pillow shams can be
*washed and dried as needed
*changed as often as wanted
*stored in a small space.
This allows someone to own only a few pillows, but shams for every holiday, occasion, etc.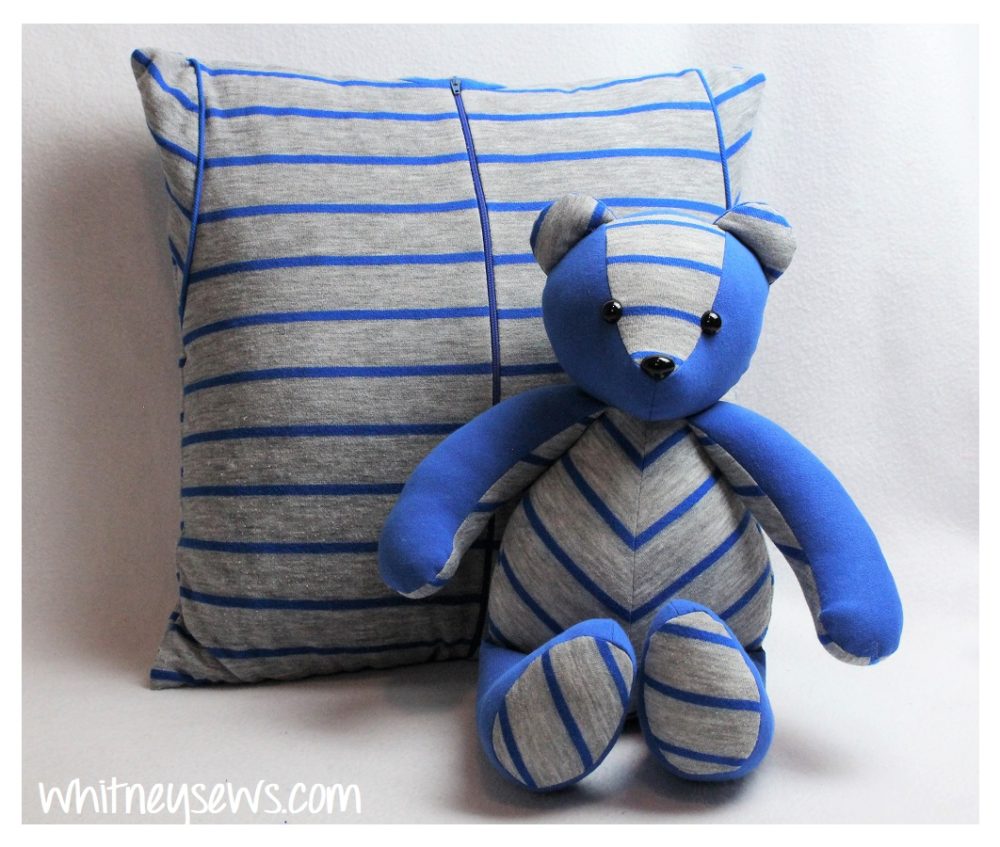 Pillows are
*harder to wash and dry
*larger to store
*can get lumpy or compacted as time goes on
Those reasons are why I always encourage people to consider memory pillow shams instead of memory pillows.  They want to preserve a special article of clothing from a loved one, so it would make sense to do so in a way that will last the longest.
Today I wanted to show one of the easiest ways to make a pillow sham.  It incorporates the original closures from the clothing (zipper or buttons) as the closure on the sham.  See the step-by-step tutorial HERE!
So what do you think?  Do you prefer memory pillows or pillow shams??
Want even more memory sewing inspiration?!?  I have an entire playlist full of ideas HERE!
BTW did you know I have a few giveaways going on right now??  One is on my youTube channel and the other is on the Whitney Sews facebook page.  Make sure to check out both and find out how to enter.
I'll be back next week with another new video.  Until next time, Happy Sewing!
-Whitney-