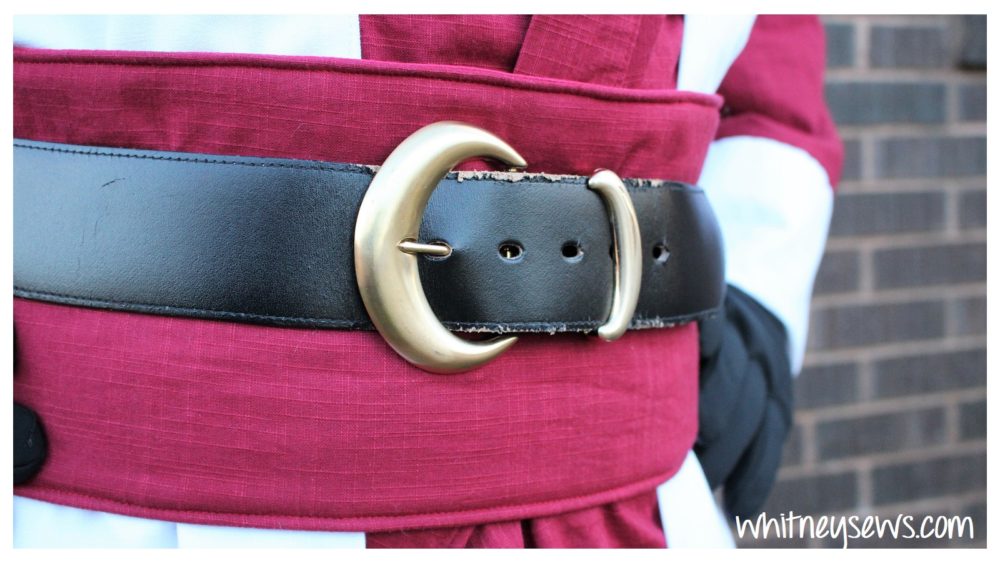 A couple of weeks ago Jeremiah was watching Star Wars Theory on youTube and showed me a really neat illustration of Santa drawn as Luke from The Force Awakens. Jeremiah wanted to know if I could make the costume.  I said yeah, then realized he meant could I make it to wear to some Christmas events this year.  So we set to work making a Jedi Santa costume.
BTW the original illustration was part of the Star Wars Theory channel merch and you can find it HERE!
We examined the design and broke it down piece by piece.  Then I went through my pattern stash and found all the patterns that would work for the costume.  This is why I LOVE having a ton of sewing patterns on hand!  You can see my pattern collection (as of this summer) right HERE!
Then came the hunt for fabric!  This was a huge struggle and I ended up only having 5.8 yards of red fabric to work with. Less than half of what I had hoped for, but I made some adjustments to my plans and was able to make everything work out.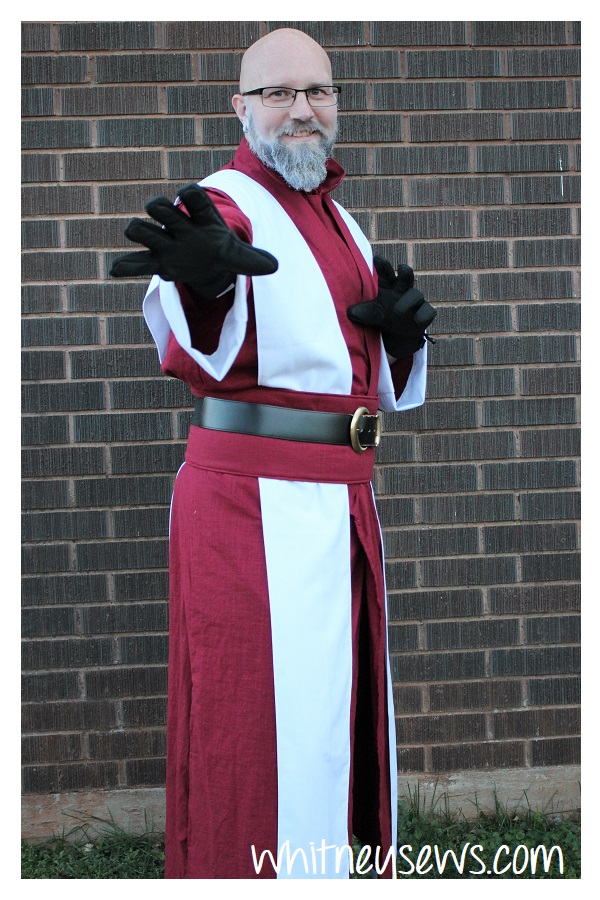 I thought it would be fun to vlog the process of making the costume to share with you all.  I ended up with a TON of vlog footage!  You can watch the entire vlog HERE!
Since the vlog ended up being so long I made another video talking through the highlights as well as showing all the finished costume pieces and pics.  You can watch that video HERE!
So do you like different Santa costumes or are do you prefer more traditional ones??  We had so much fun planning and making this costume and Jeremiah loved wearing it.  I hope you enjoyed seeing everything.  Until next time, Happy Sewing!
-Whitney-