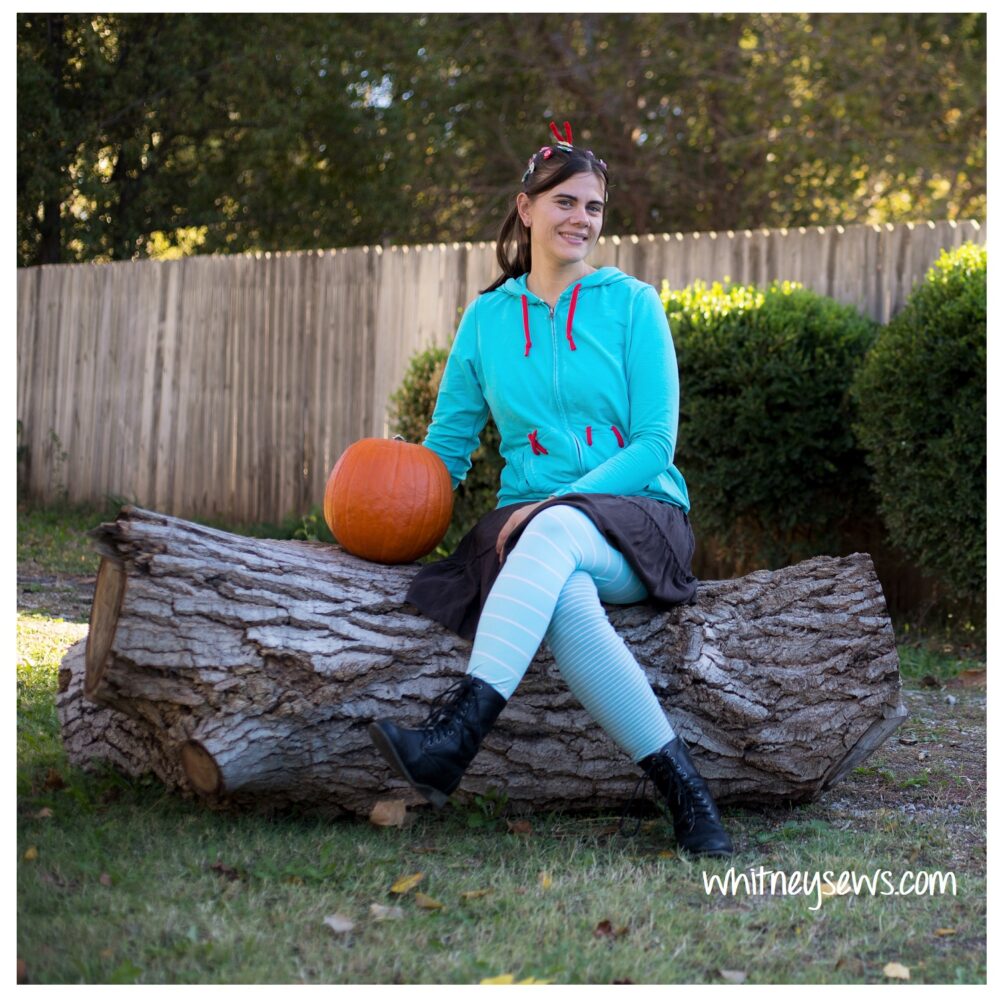 This Halloween I was challenged by Central Oklahoma Goodwill to create a costume using items found at a Goodwill store. I thought it was a fun idea so I took on the challenge and made a costume from the thrift store. The costume I made is Vanellope from Wreck-It-Ralph.
Before I headed to the store I made a list of costumes I could make based on different characters who wear normal-ish clothing. So clothes I could find at the thrift store and after some small DIYs, look like what the character wears.
One character I really wanted to do was Vanellope. So when I found the aqua hoodie I was so excited! The hardest part was obviously her mismatched striped leggings. I ended up making them using two different striped t-shirts.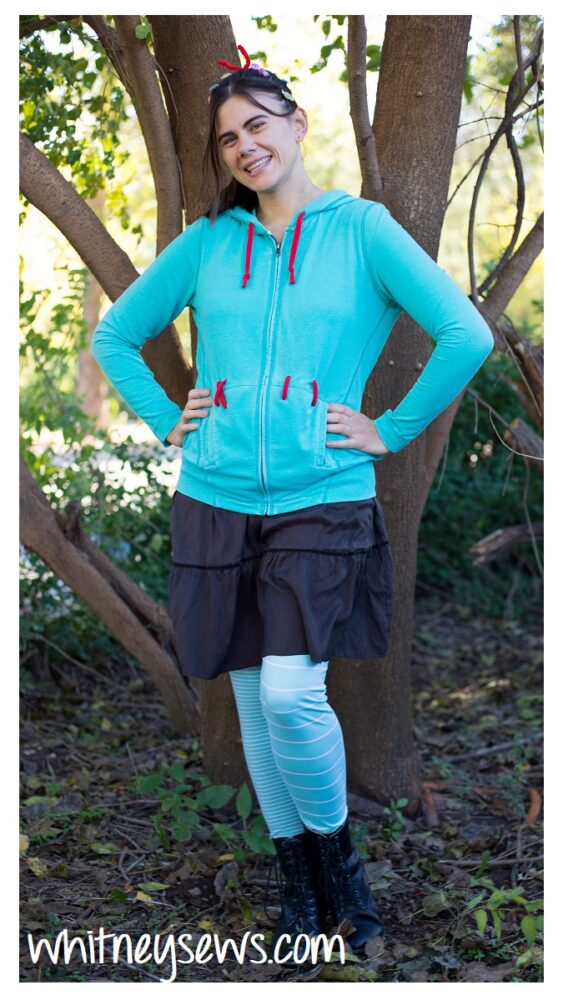 You can see all the DIYs I did in my youTube video HERE!
I'm so thrilled will how the costume turned out! It's really comfortable since I made it from real clothing. Since I cosplay and attend several conventions each year I will definitely be wearing this costume many times. What thrift store costume would you put together??
Until next time, Happy Sewing
Whitney
*The clothing was provided to me by Central Oklahoma Goodwill in exchange for making the costume*