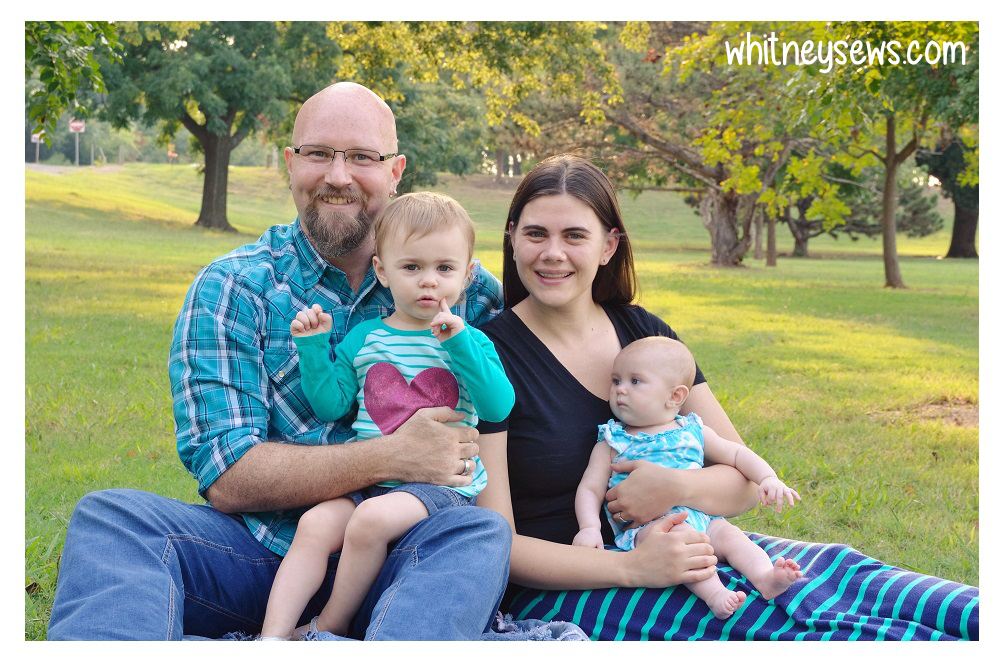 Hi everyone, I'm Whitney, the creator and host of Whitney Sews.
I live in Oklahoma with my husband, Jeremiah, and our two daughters.  I share weekly sewing tutorials here on WhitneySews.com and on youTube.  The first Whitney Sews tutorial was created for a college final ELEVEN years ago!  I haven't stopped since and have only gotten better and better (both in sewing skills and teaching)!
I strive to explain every project so it is easy for anyone to understand.  I want sewing to be accessible and achievable for everyone, no matter their skill level.  There are hundreds of free sewing tutorials already on my channel along with sewing vlogs, hauls, cosplays inspiration, and more. Plus new videos are being added all the time!
New to my tutorials??  This PLAYLIST is a great place to start!
Want more day to day updates?  Try following me on one of the social medias listed below.
Instagram – https://www.instagram.com/whitney_sews/
Facebook – https://www.facebook.com/whitneysews/
Pinterest – https://www.pinterest.com/whitney_sews/
Have a wonderful day and Happy Sewing!
-Whitney-