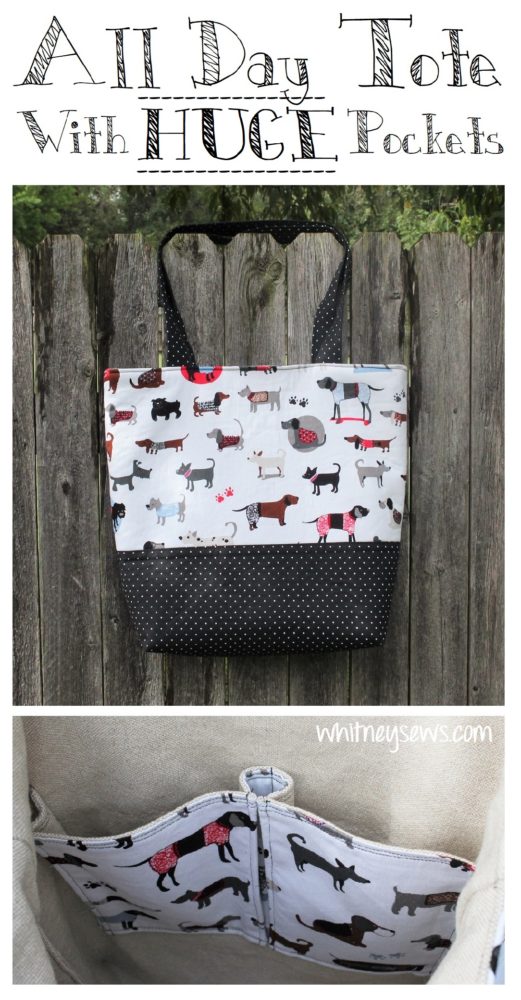 Pockets. POCKETS. POCKETS!! They are definitely the most requested part of any tote bag tutorial I create. This week I am fulfilling that request with a big tote bag, complete with two LARGE, ROOMY pockets and two regular size pockets inside. You can learn how to make your own tote bag with huge pockets using the step by step video tutorial and PDF linked down below.
While designing the bag I thought it would be fun to show off two different fabrics on the outside of the bag. I chose a large scale print and a much smaller print for mine. Then inside are all those wonderful pockets!
I call this my All Day Tote because it's large enough to hold all the supplies and activities I might want to take for a whole day out of the house with my kids (and it may or may not take a whole day to make too).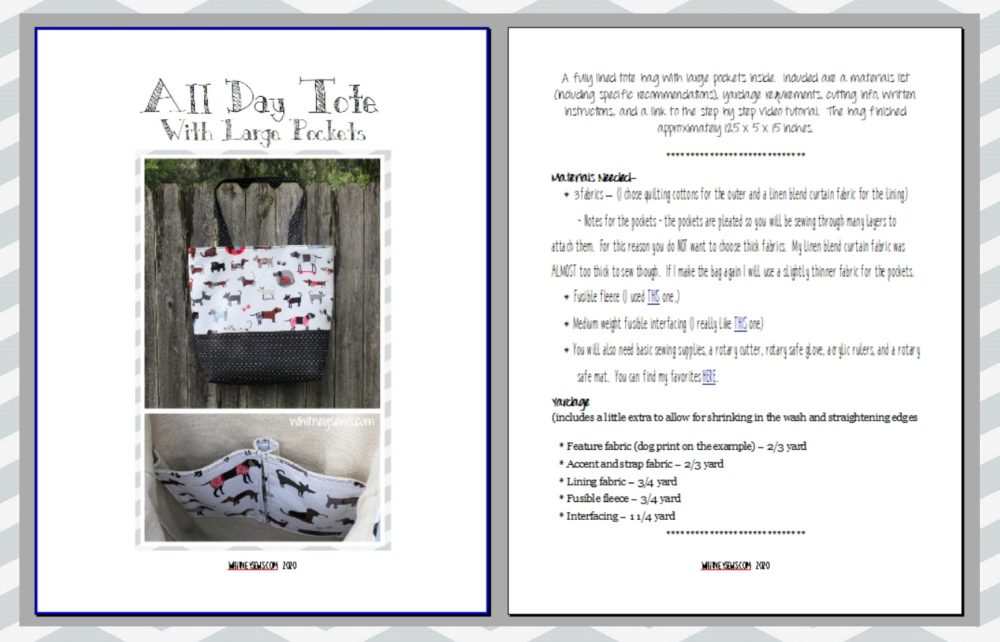 There is a PDF to accompany this tutorial and it is currently FREE! Actually all my PDFs are FREE right now! I was having trouble with PayPal and decided to bypass PayPal by not charging for my patterns until further notice. So head over to my shop and pick up any PDFs you've been wanting to try. To help me out please keep sharing my videos, pinning my posts, and leaving comments on youTube. Those things really are a huge help in getting my tutorials in front of more people.
You can find the PDF for this tote HERE.
And the video tutorial right HERE!
I hope you will make your own version of the All Day Tote and share a pic with my on Instagram or Facebook! If you are interested in even more tote bag projects you can find my playlist full of them HERE! Until next time, Happy Sewing!
Whitney