I LOVE when a project turns out exactly as planned! Shortly after my last zipper tote bag tutorial I was inspired to design another zippered tote bag in a completely different style AND WITH POCKETS! A couple of weeks ago some fabrics in my stash motivated me to finally give this design a try and it turned out EXACTLY how I wanted! So today I'm sharing the step-by-step tutorial for a zippered tote bag with pockets.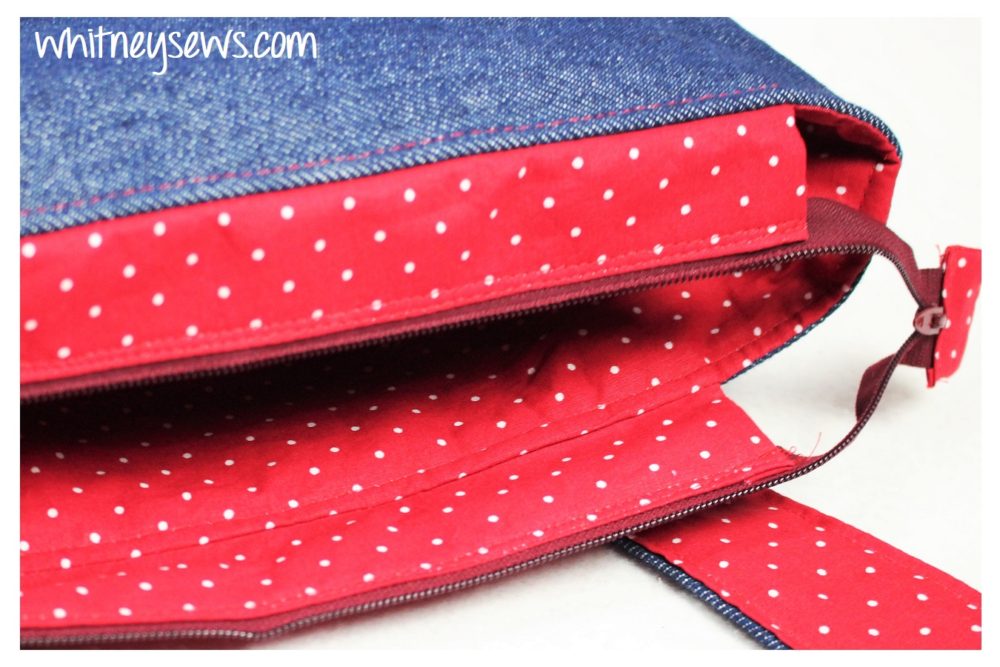 This bag includes a fully finished pocket on the front and back, a unique strap design and of course the zipper on top.
As you can imagine, a bag like this does require quite a lot of pieces in all different sizes. So I made a separate 6 page PDF with everything from the yardage requirements to cutting details and much more. You can pick up your copy over on my shop page or on Patreon if you are a second tier or higher Patron.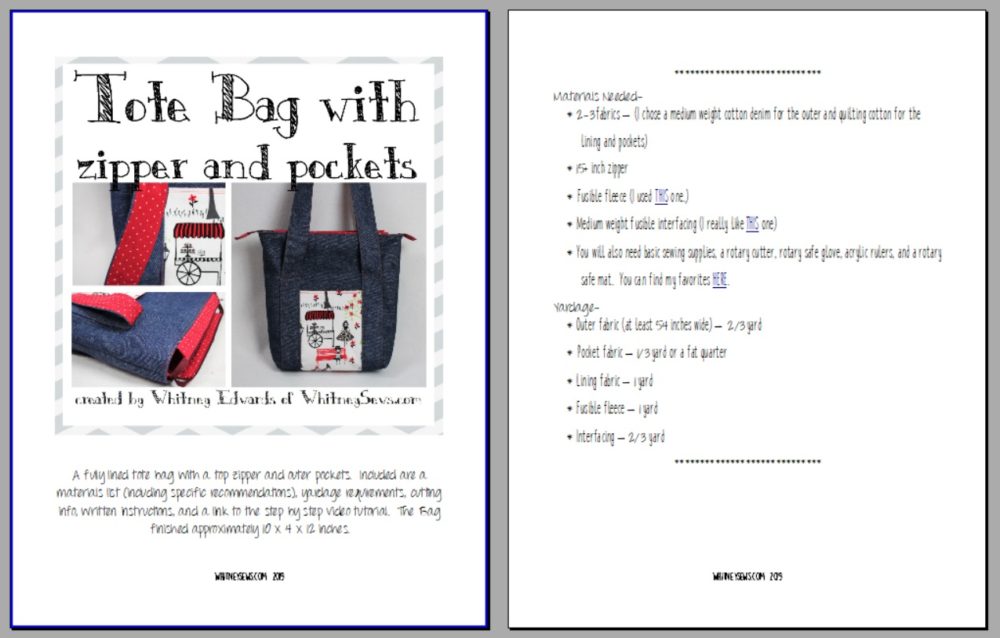 You will need three fabrics for the tote along with some stabilizer and a zipper. For my main body fabric I used a medium weight denim. I actually bought an entire bolt of denim last Summer because I wanted to make myself some 40s inspired jeans and a few other projects. I actually wore those jeans this past Sunday! Can't wait to wear them more now that the weather is finally cooling off again.
Anyway, the leftover denim was perfect for this project and looks great with the two cotton prints I picked out. Click HERE to watch the step by step sewing tutorial!
I would love to see pics of the bags (and other projects you make) so make sure to share them on the Whitney Sews Facebook page or tag me on Instagram @Whitney_Sews
Until next time, Happy Sewing!
-Whitney-