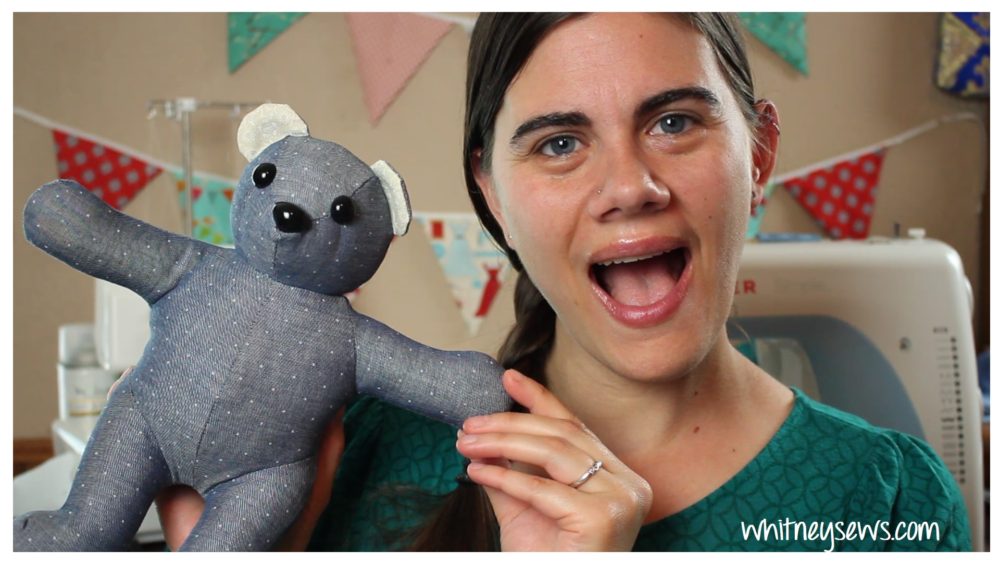 I was contacted by McCalls a few weeks ago and asked to make a video tutorial for them.  They know a lot of people have pulled out their sewing machines to make masks during the past couple of months and want to inspire them to continue to sew.  They came across my bear tutorials on youTube and reached out to me.  
I am so honored to be asked and have a chance to partner with such a well known brand!
This bear is quite a bit different than the other bears I've made.  It is 12 inches instead of 18, does not have a separate sole on the foot, and the arms/legs are connected to the body differently.  Plus it has a tail!  But there are some finicky parts that do make it a little trickier to make, but I'm showing every step of the process in the video below.
The pattern I usually use (Simplicity A2115) has fairly large pieces that don't lend themselves well to making memory bears from baby clothing.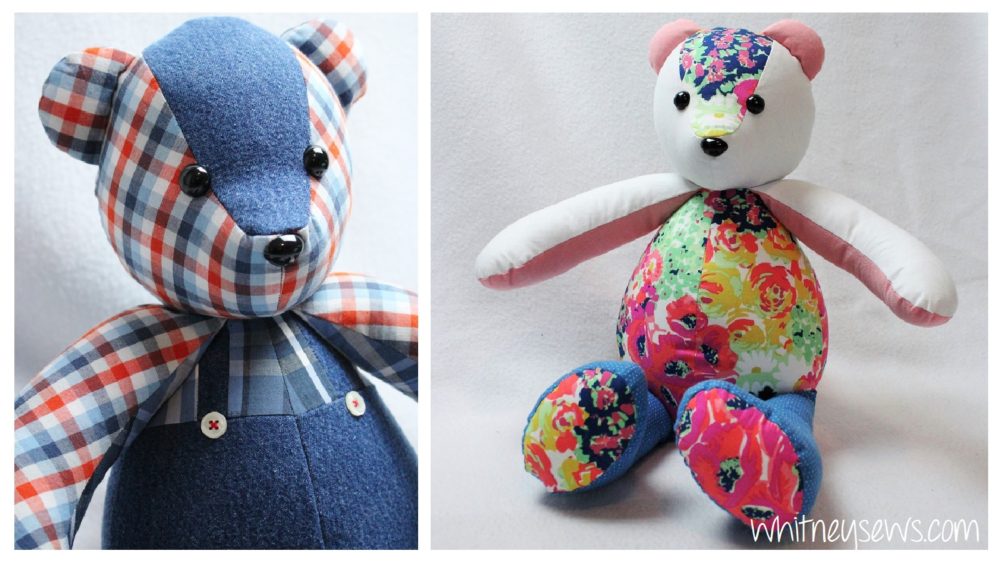 This bear, being smaller, has smaller pieces that would make using baby/kids clothing easier.  
Oh and the best part is the pattern is available in print AND digital form from McCalls!  This makes getting your hands on the pattern so much easier.  
You can find my step by step tutorial HERE!
I hope you enjoy watching this tutorial and learned something useful from it. Until next time, Happy Sewing!
Whitney
**I was not paid to create this video, however the pattern and fabric were provided to me for free**