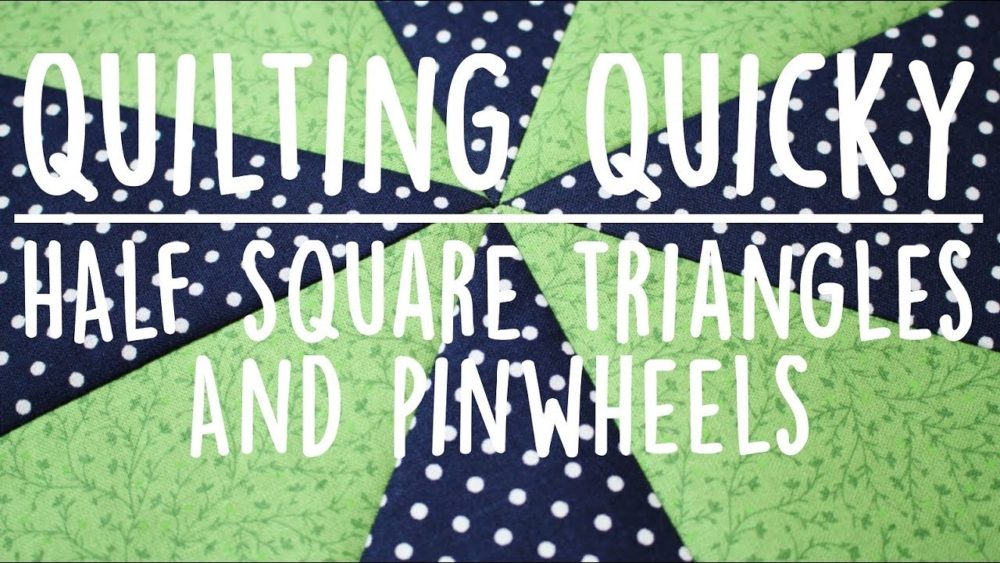 If you have done much quilting you know the value of half square triangles!  You can use them to create countless quilt designs just by rotating the blocks and using specific fabrics.  That is why I knew I needed to dedicate a Quilting Quicky video to them.
Check out my Half Square Triangle Quilting Quicky HERE!
I finished my half square triangles off as a pinwheel, but let your imagination run wild!  You can create a variety of quilt blocks, or even a quilt that is one large one-of-a-kind design.
If you like the pinwheel look check out how I quilt mine shown HERE!
What other quilting techniques would you like to see in a future Quilting Quicky tutorial??
Make sure to come back next Wednesday for another new tutorial.  Until then, Happy Sewing!
-Whitney-