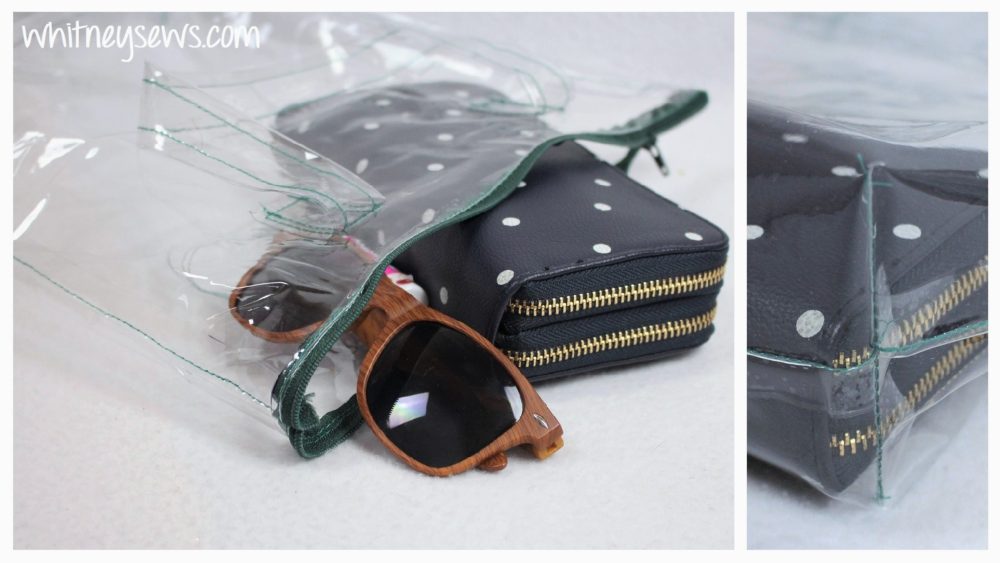 A couple of weeks ago I attended an event where only clear bags were allowed inside (for security purposes).  I don't go ANYWHERE without a bag and enough supplies to take care of ANY situation.  Since I'm a super crafty person I took a few measurements and whipped up a clear  zippered tote bag.
I have a large wallet (plus sunglasses, keys, pullups for my youngest, wipes, and soooo much more) to fit inside, so I wanted my bag to end up measuring about 9 inches wide, 11 inches tall, and 3 inches deep.   This meant I needed to start with 2 body pieces measuring 13.5 x 13.5 inches and 2 strap pieces measuring 2.5 x 17 inches.  The fun part about this bag is since it's clear you can spice it up with a contrasting zipper and thread.
Click HERE to watch the step by step tutorial!
As I mentioned in the video there is one thing I would change about this bag and that is to lengthen the straps.  The length I used was not long enough to actually wear the bag on my shoulder like a tote bag, making it a little inconvenient a few hours into use.  So next time I would add 5 or so inches to each strap for easier carrying.
But feel free to make your own version of the bag in any size/shape you like.  The best part of DIY is you can learn the techniques and adapt them to fit your own needs and ideas.
Speaking of DIYs I'm excited to announce that I'm part of a #sewtember collab with some other awesome creative ladies!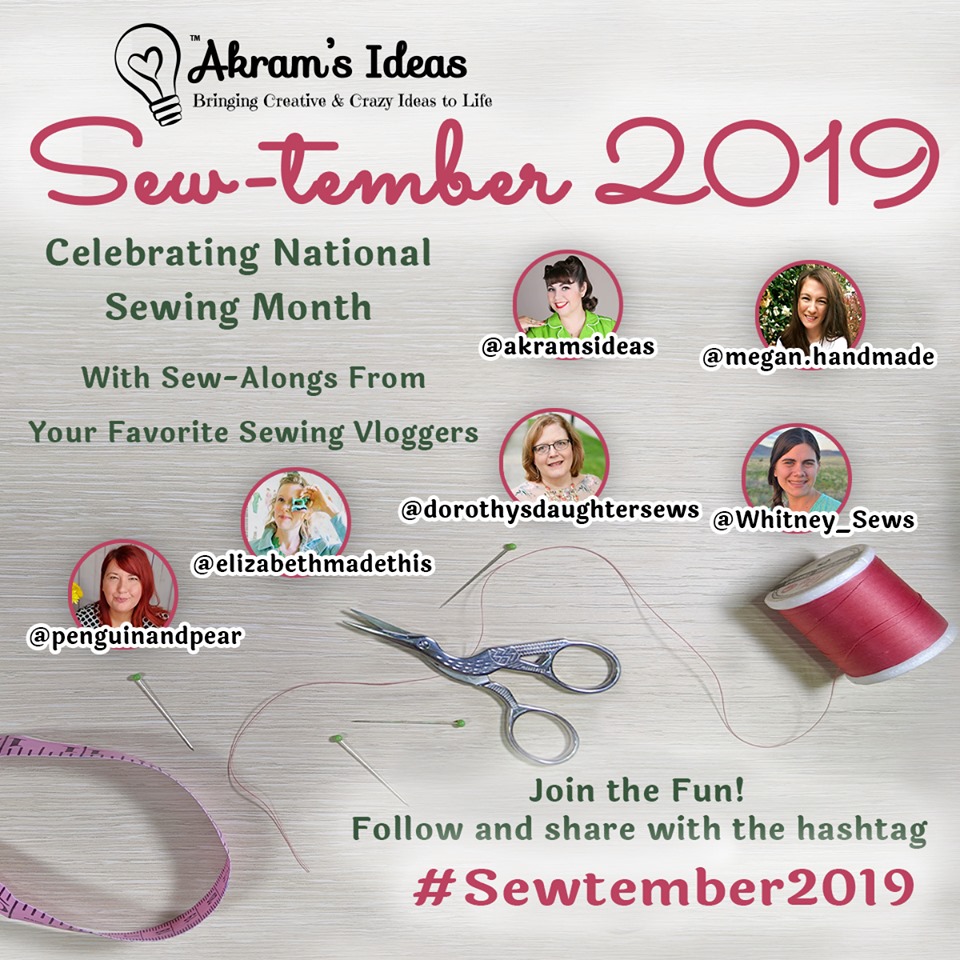 We will be posting tutorials to go along with FREE PDF sewing patterns throughout the month of September.  We would love for you to follow along with one (or more!) of them and share a pic of what you make.  Check out the video HERE for more info!
Until next time, Happy Sewing!
-Whitney-