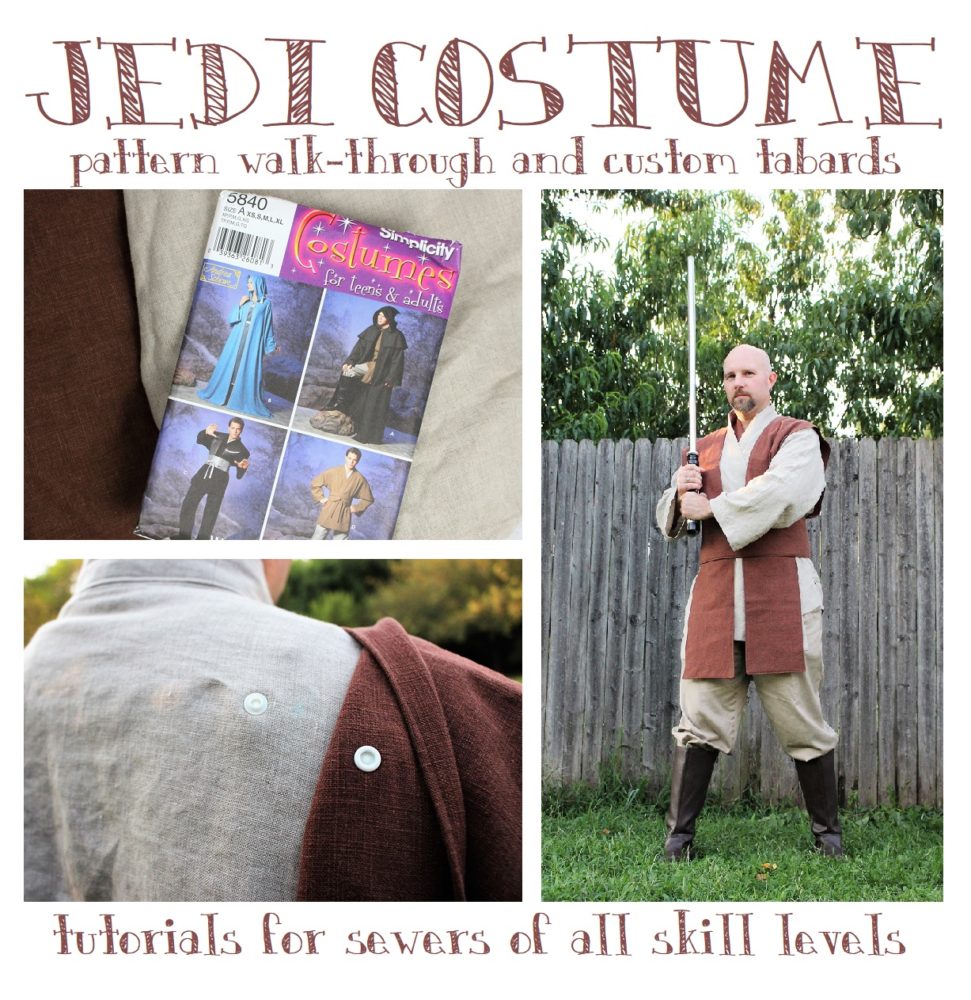 This week I'm very excited to finally be sharing another step-by-step sewing pattern walk-through!  These videos take soooo long to film and edit (at least double the time my regular tutorials take), but I hope it is helpful to anyone wanting to make a Jedi costume.  Today we'll be working through Simplicity 5840 for the tunic and dickey and Saturday I'll be sharing another video for the tabards and obi.
This is actually my third time working through this pattern!  The first time Jeremiah made the pattern (with me walking him through the process) and we came across the misprint on the tunic band piece giving the incorrect number to cut out.  That costume was not perfect, but was great for learning the ins and outs of the pattern.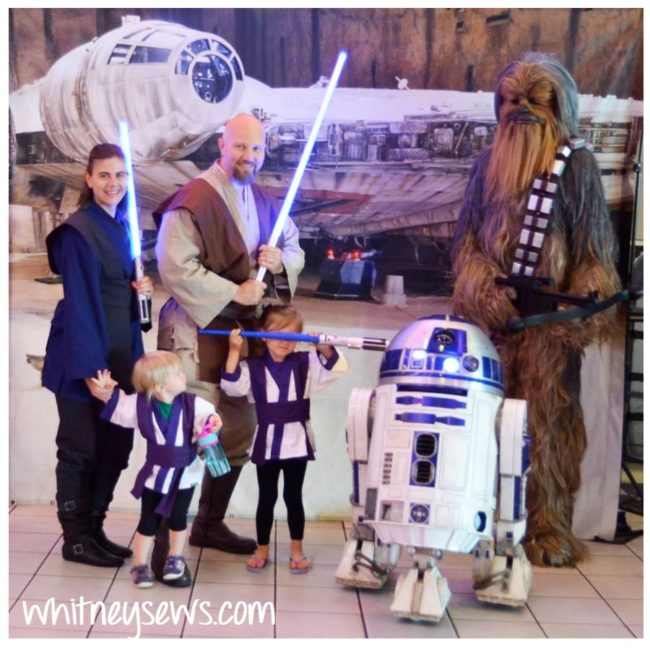 The second time using the pattern I made my own costume that I LOVE!  I used a homespun fabric that is very lightweight and flowy.  While making that one I figured out exactly how to include snaps to hold the tabards in in place on the tunic and to close up the obi.  The best part is all the snaps are completely hidden from the outside so no one else would even know they are there!
A few months ago Jeremiah asked if I would make him a new Jedi costume. The main reason being he's lost almost 50 lbs since the first one was made and it no longer fits!  Plus now that we know more about the pattern this version is much nicer.  You can see the new version and original very side by side below.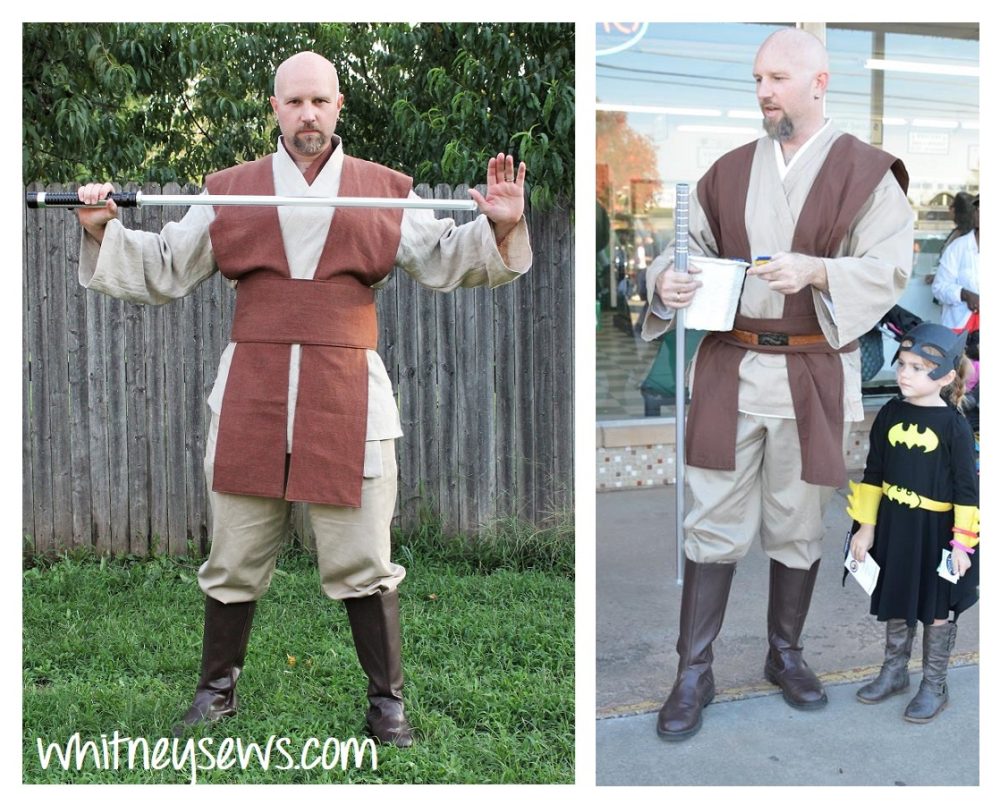 So you all get to benefit from our previous experiences and get the best of everything!
If you haven't been around long you're probably wondering "why in the world do you need so many Star Wars costumes??"  Well, I'm glad you asked! 😉  We are part of a group called JediOKC  that dresses up in Star Wars costumes for all sorts of events.  We do a lot of work with charities and I'll be sharing a little more about that on Saturday.
For now let's get into that step by step sewing tutorial!
As I said earlier, in part 2 of this series I'm sharing all my tips and info for making the tabards and obi to finish off your Jedi costume.  I LOVE using snaps on this costume (and some of my others!) to make sure the different pieces stay nicely in place.  This way I'm not having to worry about how I look and can instead focus on enjoying the experience.  You can find that tutorial HERE!
I have made several Star Wars themed costumes and projects over the years so I put them all together in a playlist you can find HERE!
Until Saturday, Happy Sewing!
-Whitney-