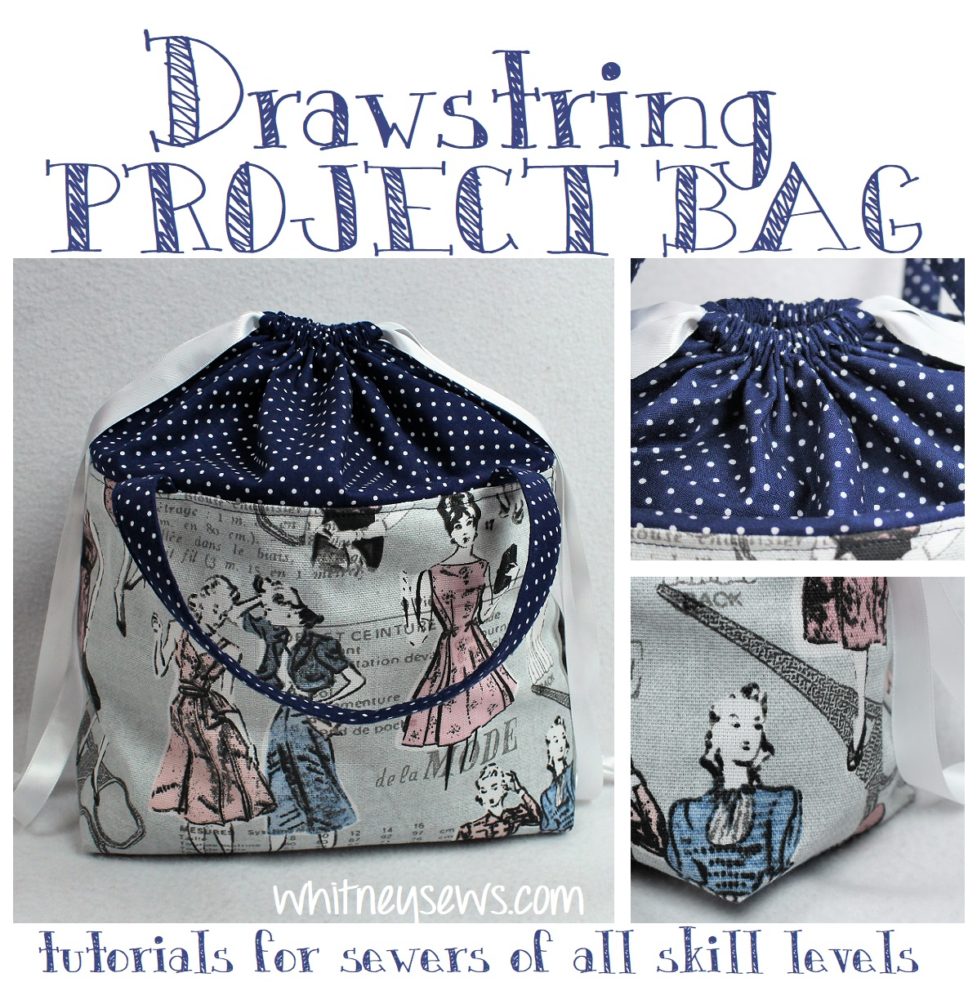 I am OBSESSED with this bag!  I love the way it has the shape of a fabric bin, but is really a drawstring bag with handles.  The best part is all the things I can carry in the bag.  I always hear about crafters taking knitting, embroidery, and other projects with them, but I never have a project to take when I'm out and about.  I would like to get in the habit of having ongoing projects or small mending I can take on the go and this will (hopefully) be my new drawstring project bag.
The secret to the "fabric bin" look is selecting an outer fabric that has a nice bit of structure on its own.  Something like an upholstery fabric or a medium weight denim would work well.  If you don't have a heavier fabric to use, another option is to use a fusible fleece or fusible foam with a cotton fabric.  HERE is my favorite fusible fleece and HERE is my favorite fusible foam!  Fuse the stabilizer to the fabric before starting to sew then make the bag the same as shown in the tutorial.

You're probably thinking this bag looks complicated to make with a ton of pieces in all different sizes.  I am happy to report that is incorrect!  The entire bag (excluding the straps) is made of six pieces that are ALL the same size!  No complicated numbers or odd pieces to keep sorted out.  If only every project could be that straight forward!  Pick out the two (or three) fabrics you want to use and cut out the pieces using the measurements listed below.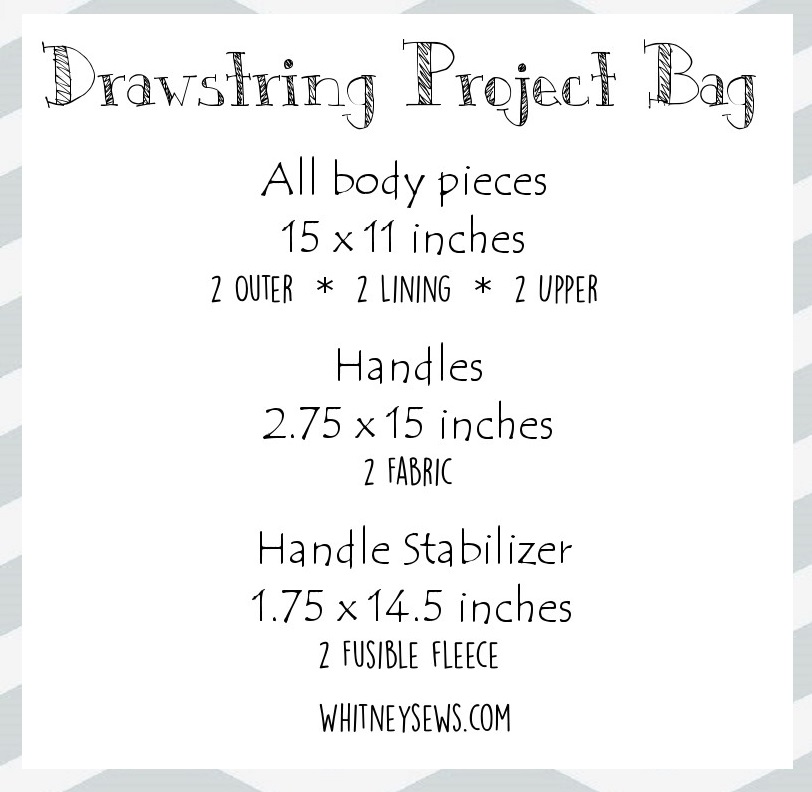 Now you're ready to sew the bag together!  As long as you follow my step-by-step tutorial it really is not hard to make.  In the video I also show how to make an insert for the bottom of the bag. Watch the full how to HERE!
I would LOVE to see the bags you make!  Please share your pics from this or any other Whitney Sews tutorial on my facebook page or using #WhitneySews on Instagram.  Until next time, Happy Sewing!
-Whitney-