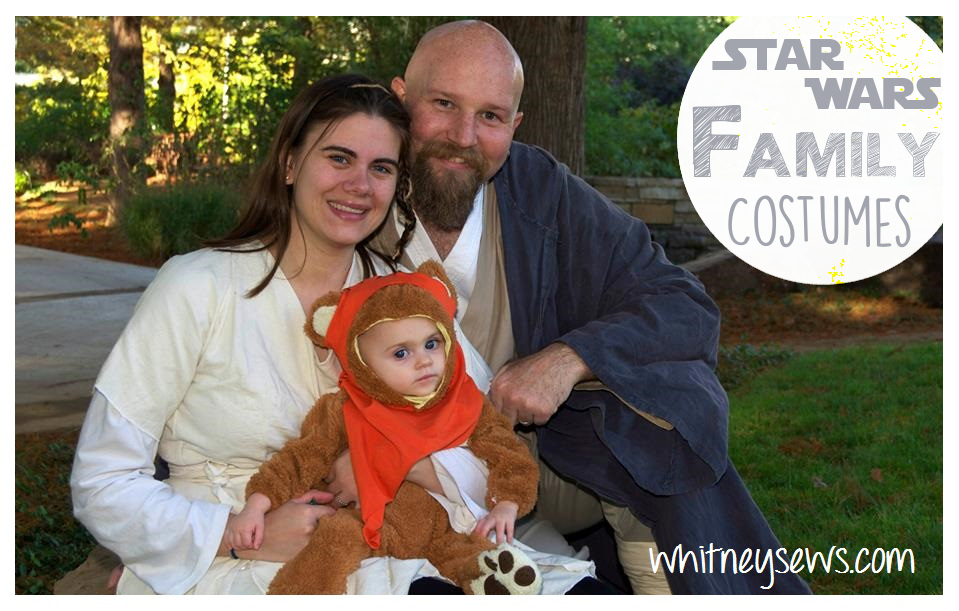 Since I'm on a Star Wars buzz from making my Rey costume and all the Rouge One details I wanted to share the Star Wars costumes we made and wore last Halloween!
I've been a Star Wars fan for years, but my hubby LOVES Star Wars, so when our first Halloween idea didn't work out we decided to throw together some Star Wars costumes.
I chose to create Leia's outfit from when she was on Endor in Return of the Jedi.  I used a duvet cover I thrifted for under $6 for the materials!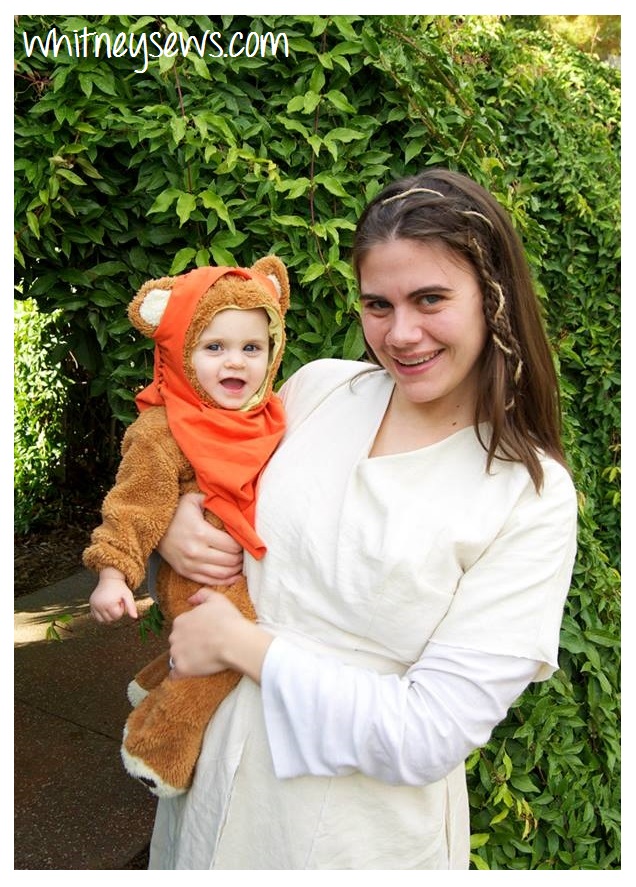 You can check out all the Leia costume details and progress photos HERE!
We of course HAD to dress Peyton up as Wicket the Ewok!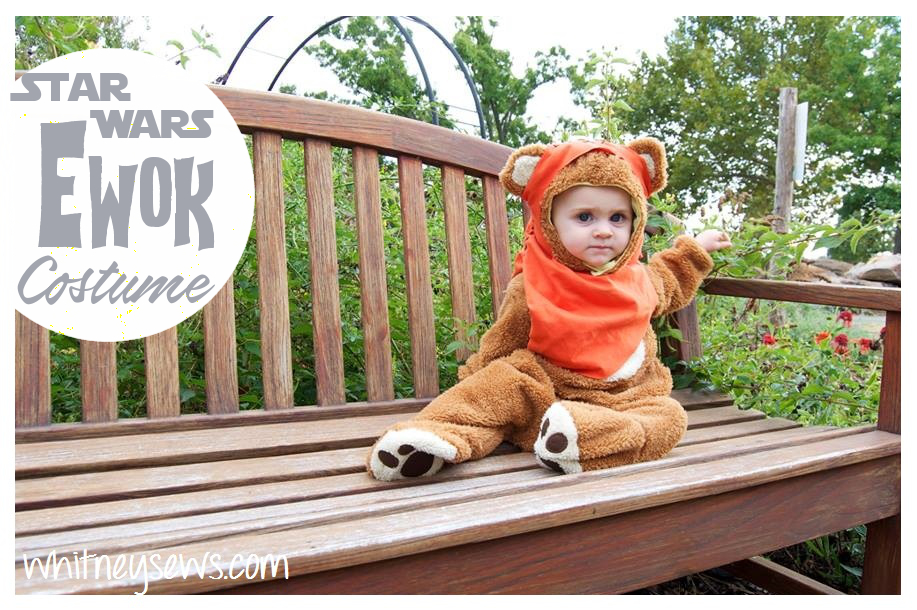 She was the cutest ewok ever if you asked me (though I might be a bit bias)!  It was super easy to make starting with a store bought bear costume.  HERE is the exact one that I used.
After we had the bear costume I created the hood using some orange stretchy fabric (you can use an old t-shirt).  I did a full how to on it that you can find HERE!
Once mine and Peyton's costume were done we just had to worry about Jeremiah's.  Since there aren't many people in Star Wars that are bald with facial hair, he decided to go as a generic Jedi.  He made a Jedi top using THIS Simplicity pattern.
He paired it with a gi top, cloak, khaki pants, and boots, all things he already owned.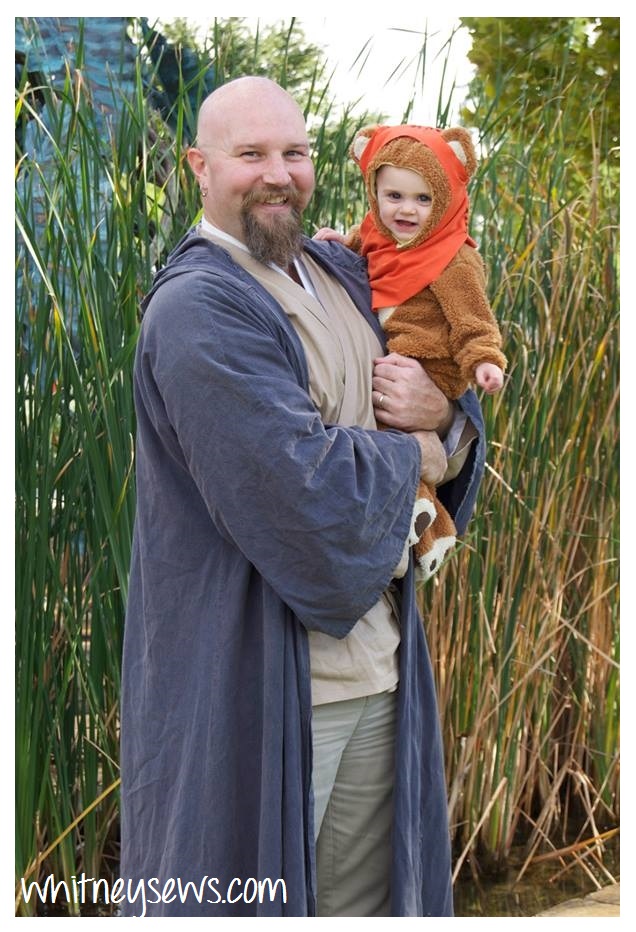 We had such a fun time dressing up as a family and I look forward to doing so many, many, many more times!  I posted a little vlog about Peyton's first Halloween with more details about out costumes.  You can find it HERE!
In January I decided I just HAD to create a Rey costume from The Force Awakens and it took everything in me to wait until Halloween (it did help that I was pregnant and nothing fit at the time).  I made the costume and LOVE it so much!  I can't wait to wear it to some local Star Wars events!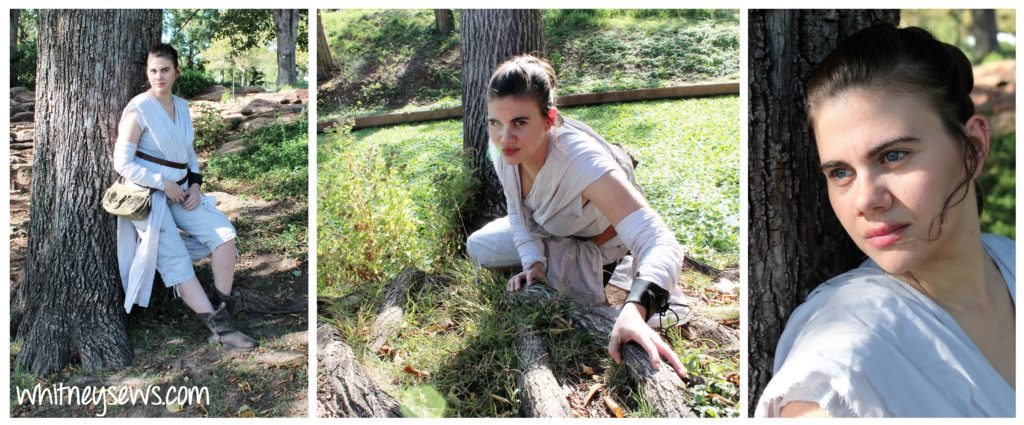 Want to learn how to make your own Rey costume?  Check out the full FREE how to HERE!
My hubby loves Star Wars so much I made him a Star Wars pillowcase!  It is a super easy and quick project to sew together with only 3 seams.  You can find the full pillowcase how to HERE!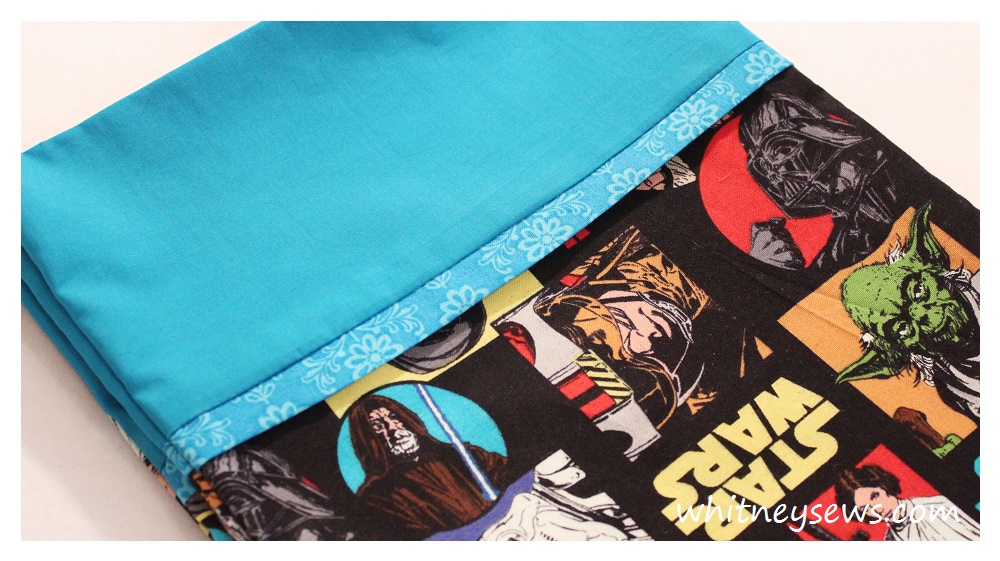 Do you dress up for Halloween as an entire family?  What are your plans for this year?  I want to hear all about them!  Until next time, Happy Sewing!
-Whitney-