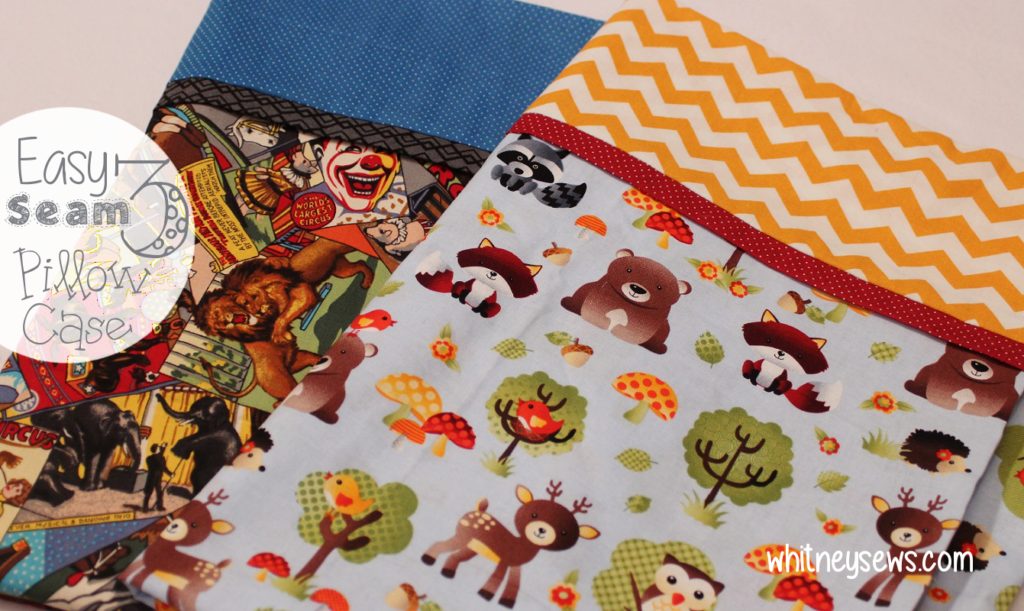 Many people who are new at sewing like to give pillowcases a try, but for some reason they aren't usually taught the three seam pillowcase method.  When my sister was in home ec and when I first learning to sew we both made pillowcases.  Ours involved hemming the top edge and the seam allowances inside were not finished properly.  So needless to say, they weren't very pretty or well made and were badly frayed after only a few washes.
So when I learn how to make three seam pillowcases I wanted to shout the news from the rooftops for everyone to know!
Using this method there are no raw edges because all the seam allowances are enclosed inside french seams.  Not only is this easy enough to be a first project for a sewing beginner, but it will look amazing and last a very long time!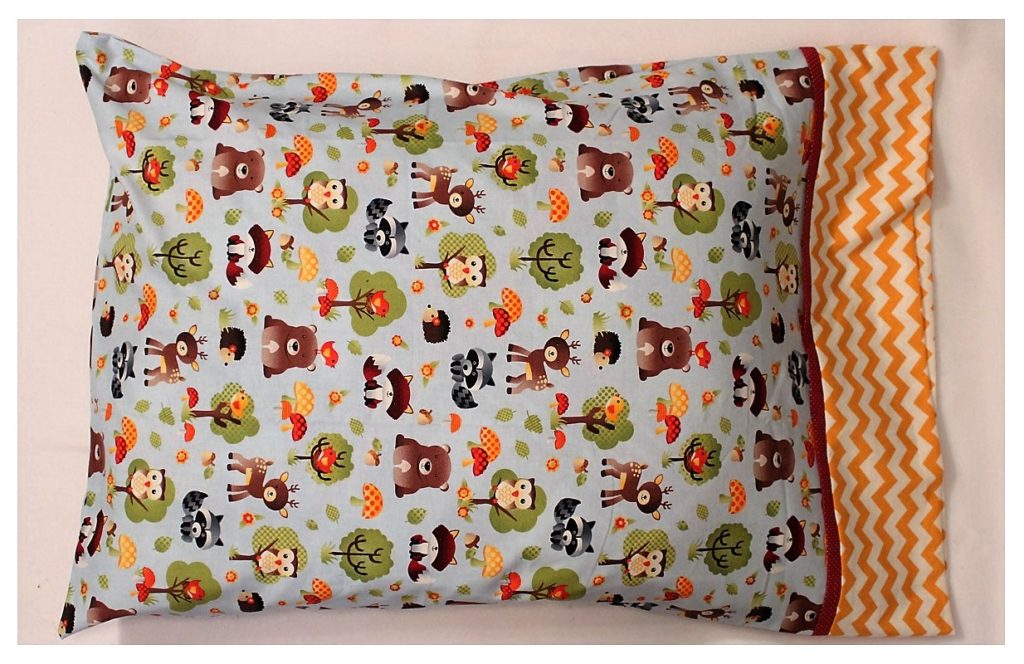 This pillowcase method is also known as the rollup method or burrito style because of how the layers are folded (or rolled) up together when the cuff, trim, and body fabrics are first sewn together.  Just that one seam, then two more to sew up the bottom and side in a french seam and the entire project is complete!  It's that quick and easy and I hope you will give it a try!
Find the Easy 3 Seam Pillowcase tutorial HERE!
Now I need to go make the Star Wars pillowcase I promised my hubby.  So until next time, happy sewing!
Whitney