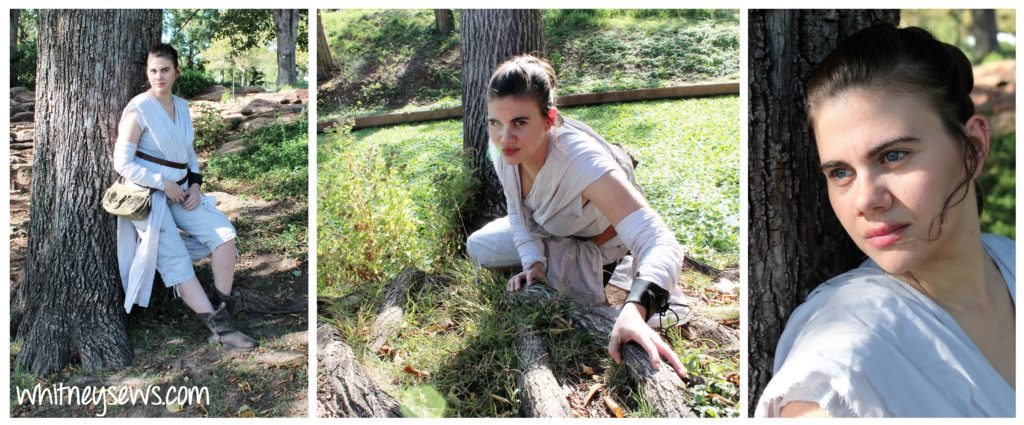 I'm so excited to finally get to share the Rey costume from Star Wars: The Force Awakens!  I have been planning this costume for 10 months and it turned out exactly like I wanted!
In my last post I showed all the supplies I picked up for the costume for under $10.  If you haven't seen that post already you can check it out HERE!
Once you have your basic supplies from the thrift store throw them in the wash and you're ready to DIY.  The costume involves minimal sewing (can be no sew if you prefer to use fabric glue!) and limited crafting skills.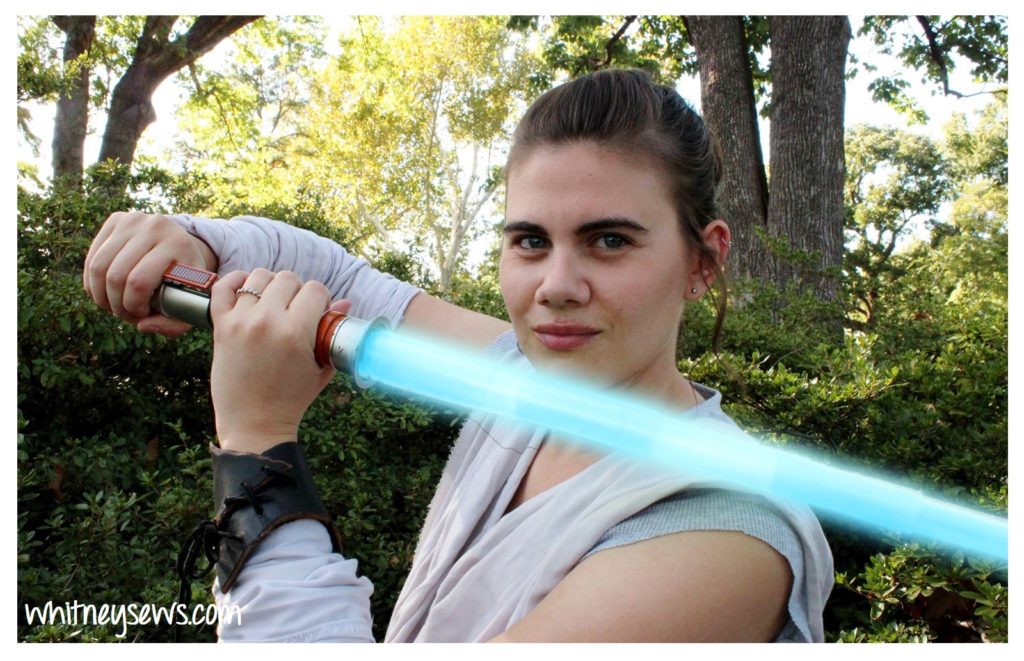 The costume is really as simple as cutting the sleeves off your shirt.  Cutting a sheet into strips and sewing them end to end. Then cut belts down to size and add plastic buckles with a strong glue.
Check out the full DIY video HERE!  In the video I show step-by-step how to create your own Rey costume from thrifted supplies and offer suggestions for a few variations.
After your costume is complete it's time for some hair and makeup.  The is NOT my area of expertise, so I had my friend Angela come over to help.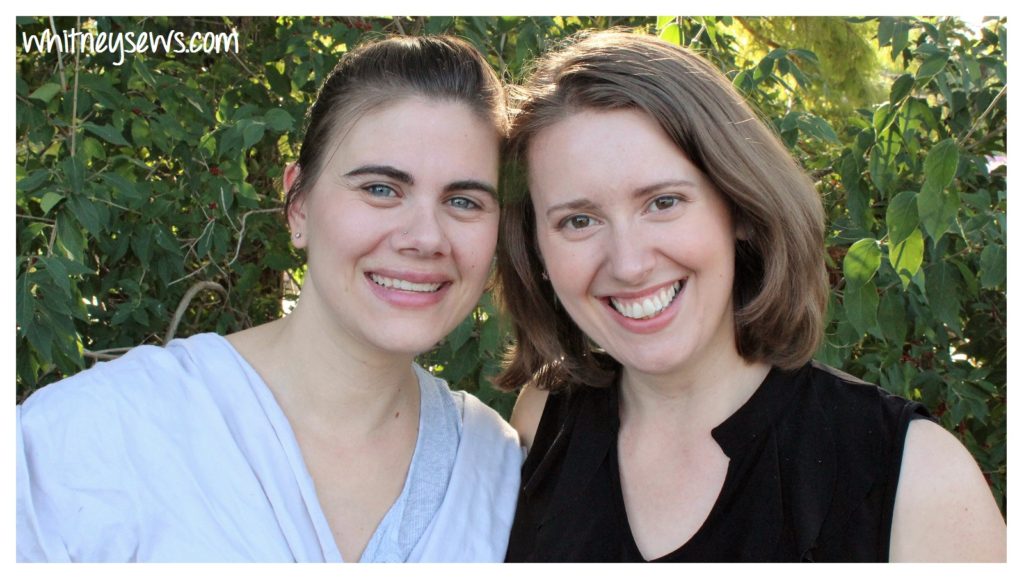 We used THIS tutorial to help use get the hairstyle just right.  We also added a couple of loose curls to the hair that frames my face. If you don't already have brown hair you can opt for an affordable wig instead.  Then you can style it once and wear as many times as you want.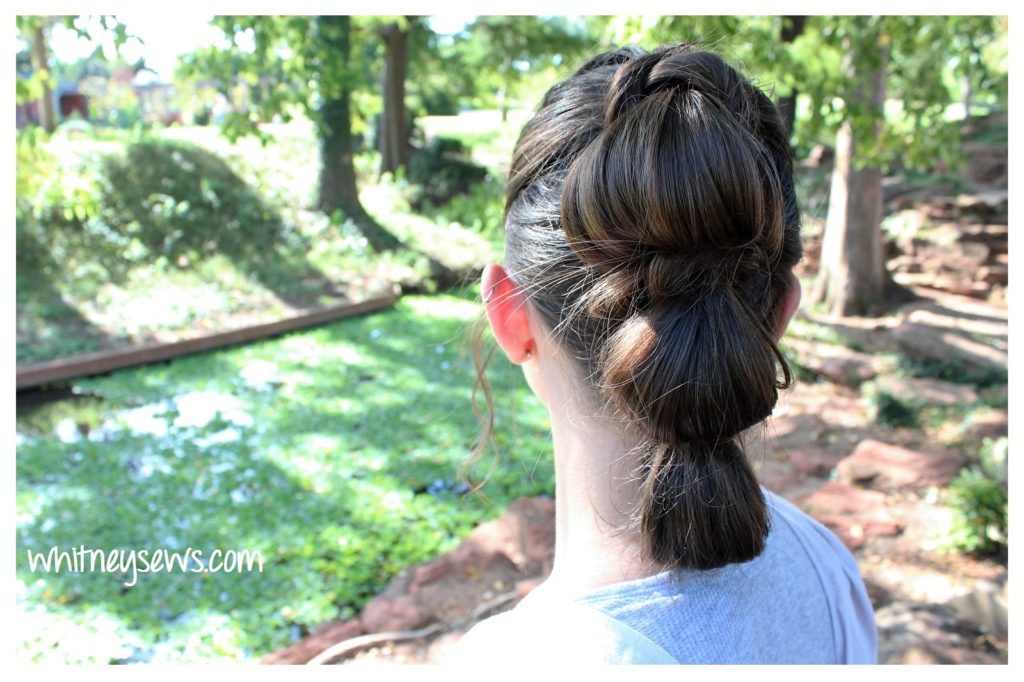 For the makeup we did a very light layer of foundation then some highlighting on my upper cheeks as well as on the inner corners of the eyes.  We used a very neutral eyeshadow and blush then a nice pinkish lipstick, making sure to apply more in the center.  Rey has a very natural look so you want your makeup to have that 'no makeup' look to it.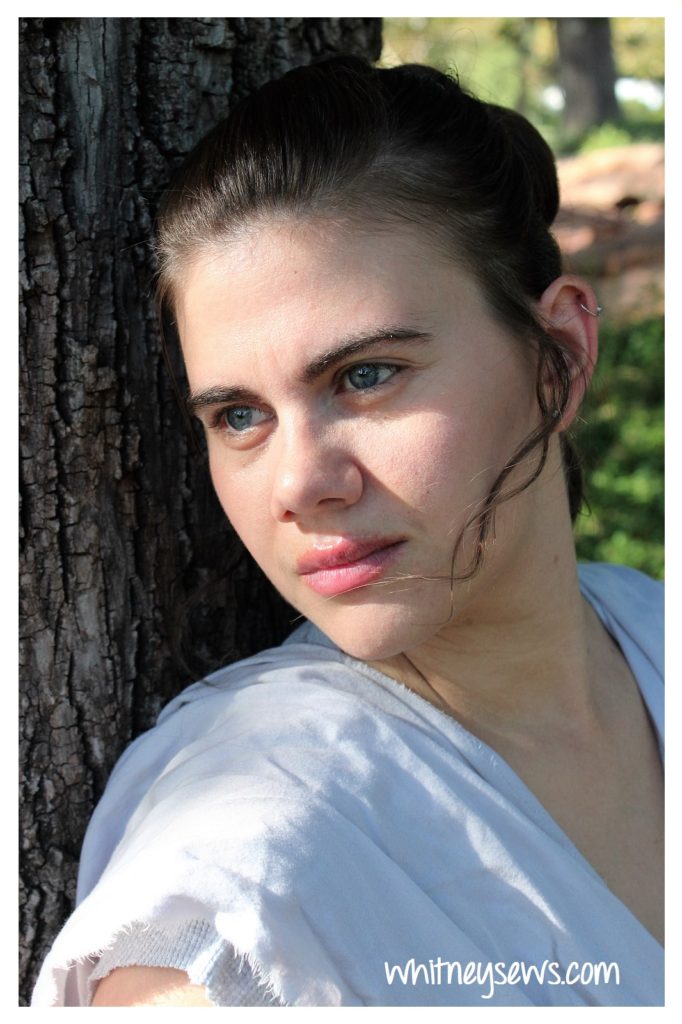 I wanted to share some exciting news really quick, my friend Angela recently published her second book!  It is the first in a series of fairy tale adaptations.  I LOVE these types of books and have read a ton of them so I was super excited when I got to read Angela's!  It's a adventures retelling of the classic fairy tale The Princess and the Pea.  You can check out the book HERE!
Anyway, back to Rey!  We had an awesome photoshoot at a local park!  My hubby, Jeremiah, took the pics while Angela helped out with the kiddos.  I wore my costume for several hours (for the photoshoot and then we ended up going shopping and out to dinner before I had a chance to change).  We ended up at the Disney Outlet Store and some of the employees liked the costume.
Before wearing it again I will probably add either a little strip of elastic to the drapes at the shoulders or sew a gathering stitch then attach a little velcro to the drapes and shoulders of the shirt.  I will probably also add some velcro to the arm wraps to make it easier to keep them in place.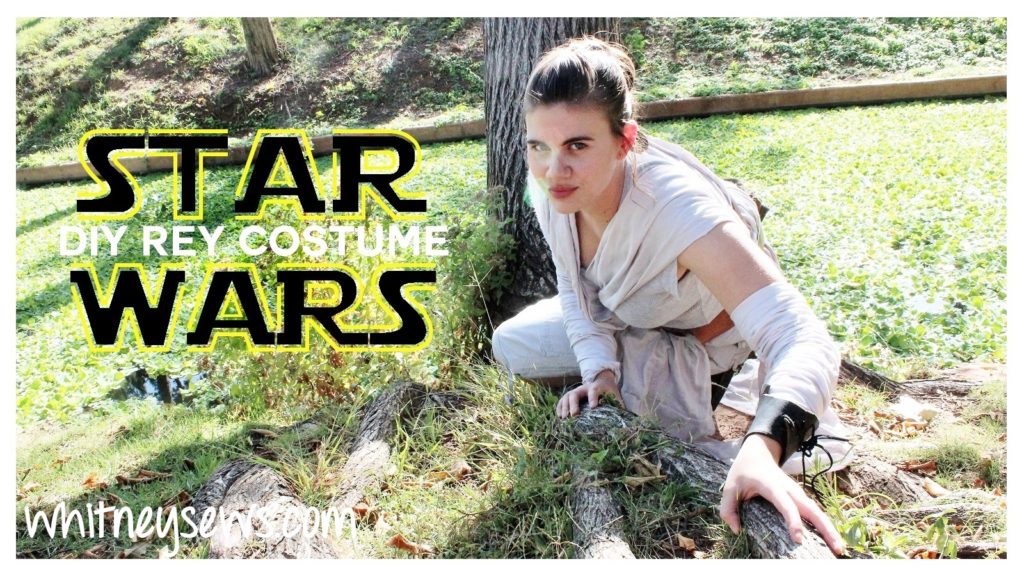 There is a large local group that dresses up in Star Wars costumes and goes to local events (mostly for charities), so I do plan on wearing this costume several more times.  But for a one time use such as Halloween you can make and wear the costume exactly as shown in the video.
Next week I have one last Halloween themed video all about the costume my youngest daughter Skyler will be wearing for her first Halloween.  It is super cute so you definitely want to see it!  Until then, Happy Sewing!
-Whitney-