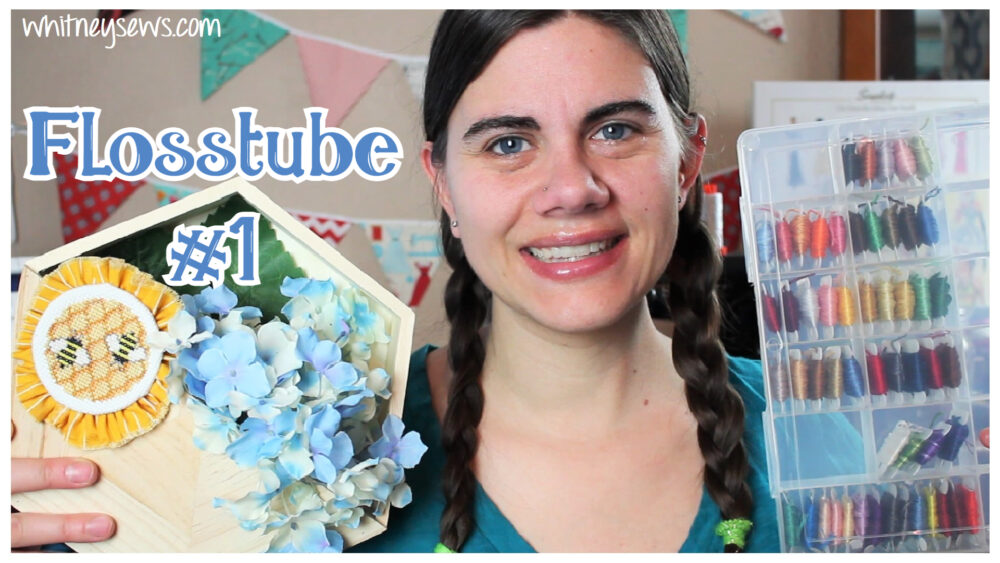 A couple of weeks ago I shared how I recently got back into cross stitching (after a VERY long hiatus). I am having such a blast stitching that I wanted to jump on the Flosstube band wagon.
Flosstube is the part of youTube dedicated to cross stitch (and other stitching). People usually share their stitching WIPs (works in progress), finishes, hauls, etc.
In my first flosstube video I am chit chating about getting back into cross stitching and what I've been working on. You can watch my flosstube video HERE!
And YES my next video WILL be a sewing tutorial! I have been sticking with my goal to post when I have content I want to share and am happy to work on. For a while that didn't include many sewing tutorials, but just this week I filmed a long overdue tutorial that I hope you will enjoy.
I hope you enjoy the video and let me know if you cross stitch too!
Until next time, Happy Sewing!
Whitney