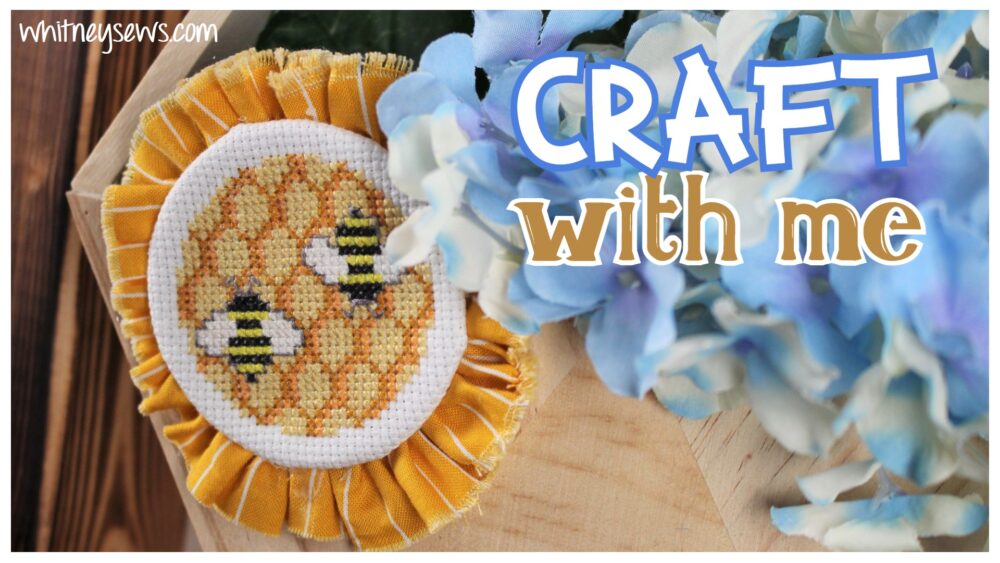 Over Christmas I renewed my interest in cross stitching (read my latest post for more on that). Since then I have been stitching like crazy and wanted to share my latest cross stitch finish with you today.
Back when I was originally cross stitching I never knew what to do with my projects after they were completed. I enjoyed the making process, but never did anything with them after they were stitched. The tipping point for getting back into cross stitch was seeing all the beautiful finishes by Priscilla and Chelsea. They don't just stick things in a frame, they make every singe piece a little work of art!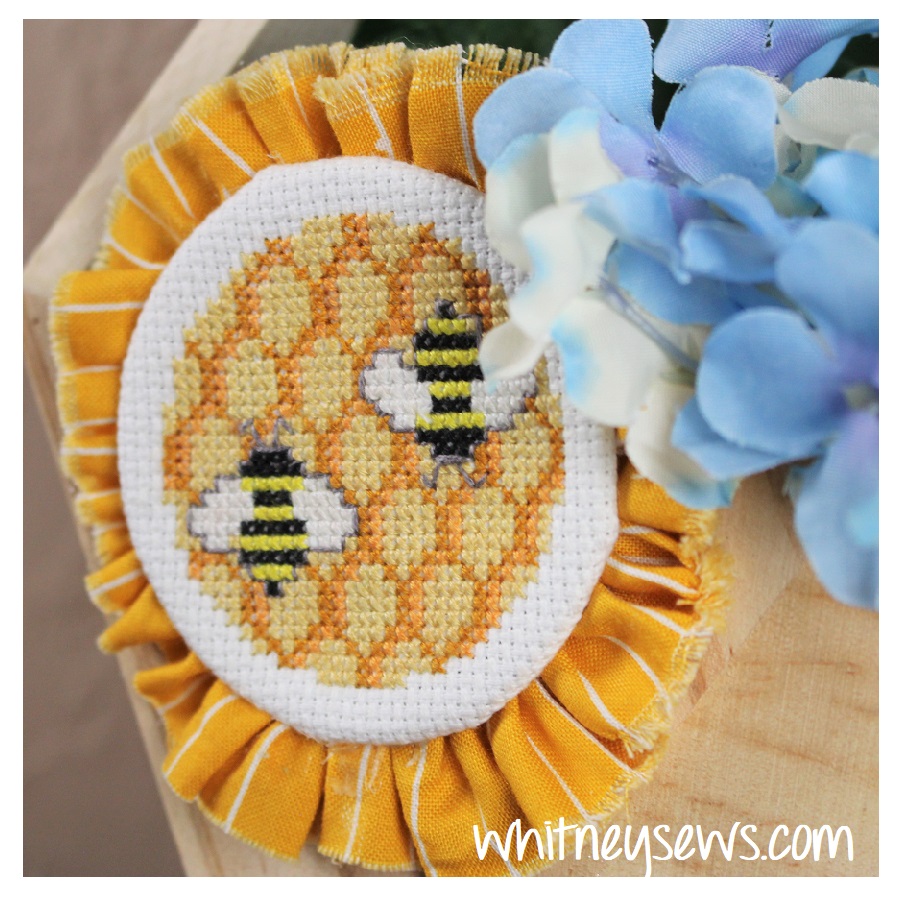 Before I even started stitching the honey comb and bee design by ringcat I knew EXACTLY how I wanted to finish it!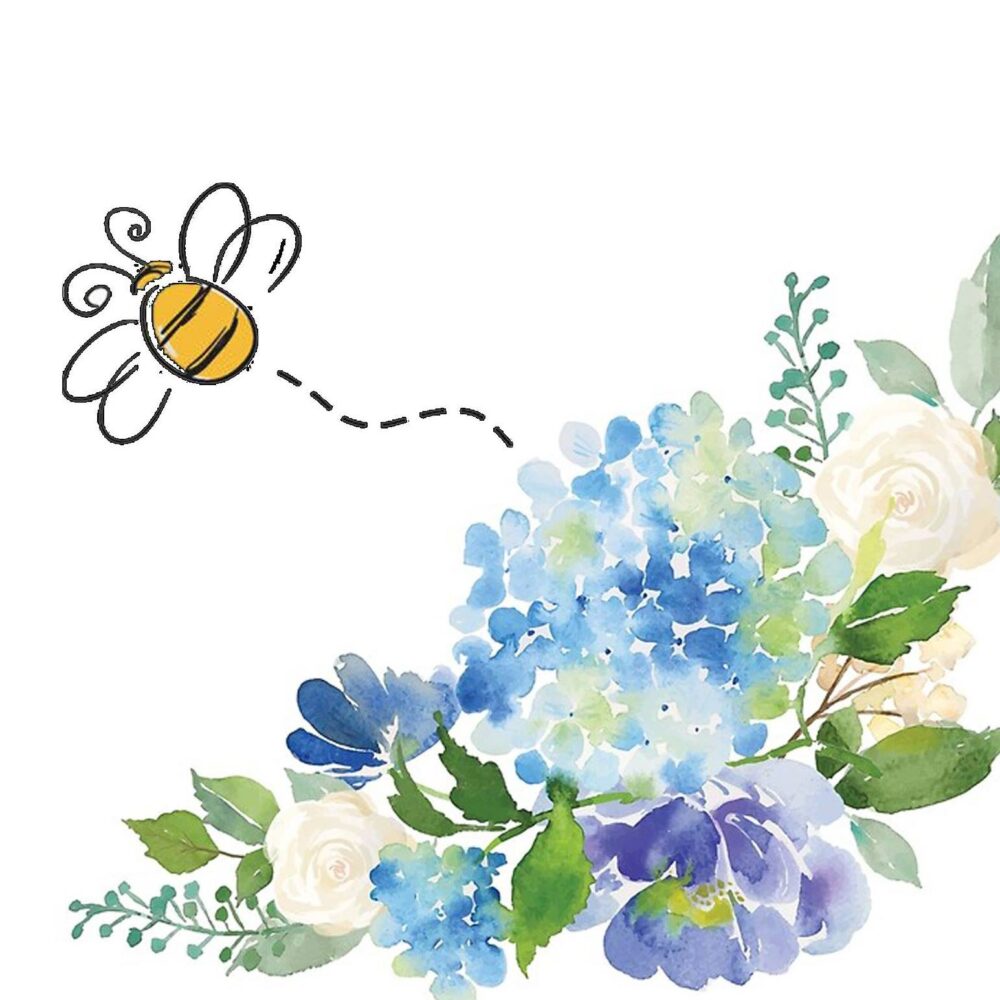 My sister runs her own store and she incorporated bees (a play off her last name) and hydrangeas (her favorite flower) in her banner design/logo. I used that design as the inspiration for the entire project. It's supposed to be a surprise gift for her, but I can't keep secrets….I already sent her photos and it's no longer a surprise.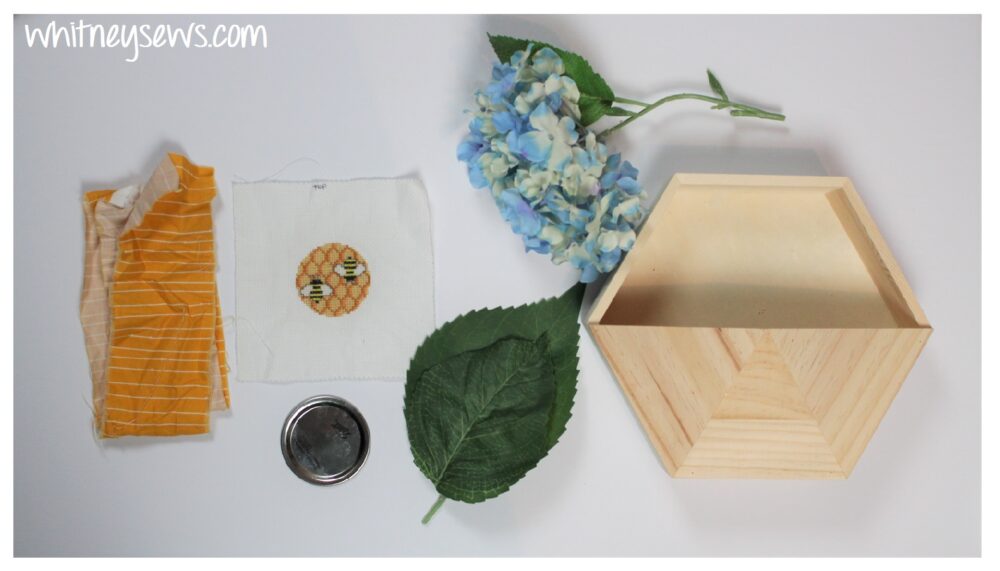 As soon as I finished the cross stitch, I ran to the fabric store (with a detour to the hardware store to buy a new washing machine because ours quit working). I picked up a half price faux hydrangea and an unfinished birdhouse at 40% off. I had planned on using a wood slice for the backing, but the birdhouse made me think of honeycomb and I could tuck the flower inside and it's far better than a wood slice would have been!
At home I dug an old canning jar lid out and grabbed a scrap of yellow fabric from my stash. Plugged in the glue gun and got right to work!
I've seen lots of people use sticky board to completed cross stitching projects with, but I didn't have any. I do however have plenty of used (but clean!) canning jar lids and since it's a circular design it worked perfectly. A few strips of double sided tape and plenty of hot glue for the back.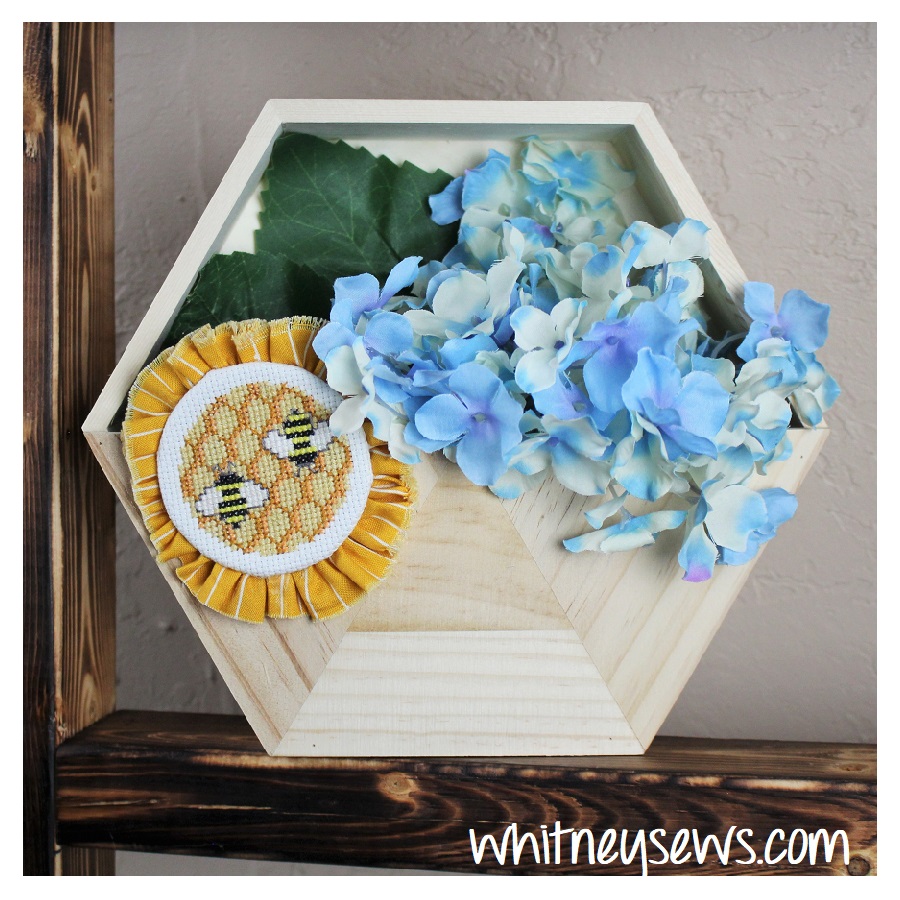 I am absolutely in LOVE with this entire piece! It feels so wonderful to not only finish stitching a cross stitch design, but to also complete it in a way that is ready to display. No more cross stitches sitting unloved in a drawer like before!
You can see the entire finishing process in my most recent video.
I'm already planning my next cross stitch projects and can't wait to start them!
Have you had any project finishes lately?? If so I would love to see them! Feel free to tag me in your project pics on Instagram!
Until next time, Happy Sewing!
-Whitney