Last year I heard of all the people picking up new hobbies while staying to home in the pandemic. I kept thinking "there's no way I can start new hobbies. I don't even have time to finish my current sewing projects". But as the year wore on I began thinking how nice it would be to have some ongoing hand sewing projects I could work on while watching movies with my family in the evening. I remembered my mom and I cross stitching in the late 90s/early 2000s and the hobby fell by the wayside for about 15 years. Unbeknownst to me, my mom started cross stitching again and even began dying her own fabric! A couple of days before Christmas she showed me her current cross stitch projects and introduced me flosstube more specifically Priscilla and Chelsea's channel. We binged a few of their videos in a row (much to my husband and kids' chagrin). Her excitement and seeing all the beautiful finishes on youTube and Instagram made me realize I NEEDED to renew my hobby and get back into cross stitch!
Mom had some old craft kits she bought on clearance when we were cross stitching the first time around. I dug through those kits and found one to start right away. I spent 3 or 4 evenings on it and the cross stitch bug had bit! I have a renewed hobby and something to work on in the evenings!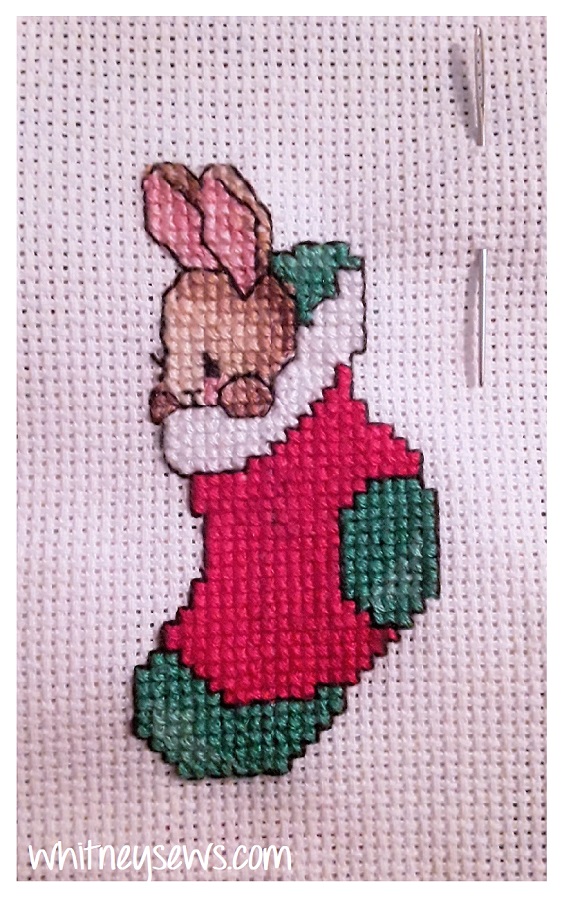 My quick Christmas stitch turned out really cute and now I need to figure out the "finishing" I want for it. One of the really neat things about cross stitch is how people finish out their pieces! HERE is one beautiful example!
While I think up ideas for finishing that piece…I started a new one!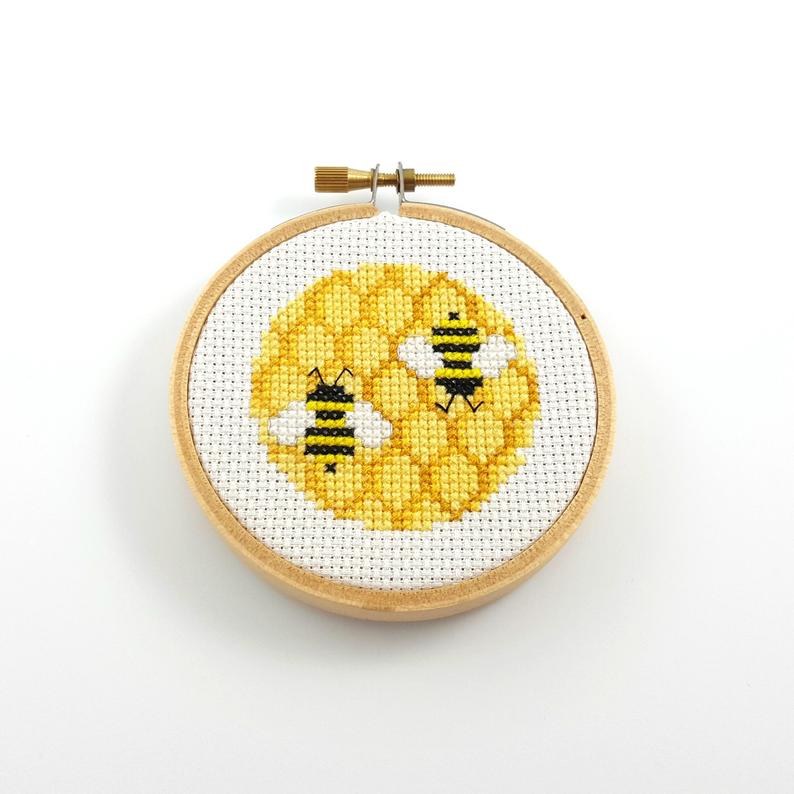 It is a bee and honeycomb design from RingCat on etsy.
I know exactly how I want to finish this one! I'm making it as a surprise gift for my sister (turns out I can't keep a surprise and I went ahead and told her) She runs a small business and her store's logo has a bee and hydrangeas. So I want to mount the finished design on a larger wood piece with some faux hydrangea flowers. But first…I have to actually stitch up the design.
I purchased the PDF design and pulled a piece of cross stitch fabric and flosses from my stash. They came from miscellaneous craft bags from the thrift store many years ago. Very few of the threads had the labels so I held them up to the image on my computer until I found colors I thought looked good together. Are they the exact ones the pattern calls for?? Probably not, but I like them and that's what counts! The only colors I know for sure are right are the ones used for the bees.
I got the bees stitched up the first night.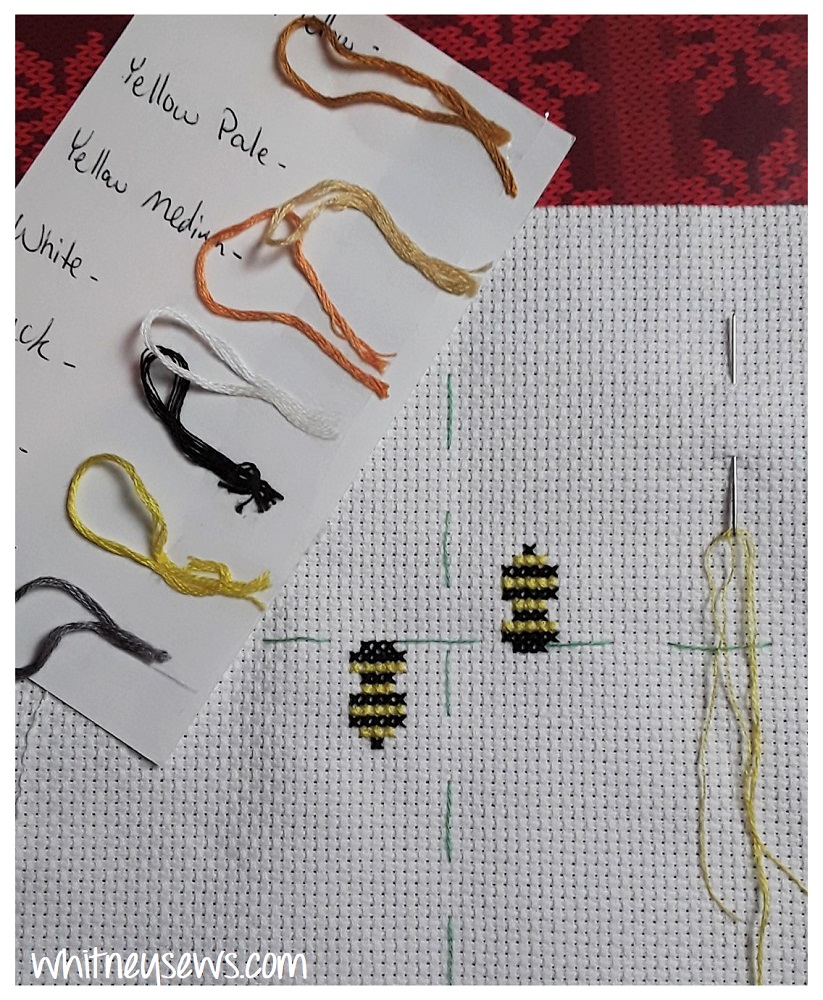 To remember which thread is for what color I cut a small bit of each and taped them onto a labeled notecard. This was my evening project for a few nights in a row; a pretty quick and easy stitch. I would love to know if you have picked up any new (or renewed) hobbies recently. Every once in a while I think about trying knitting or crocheting again…but they were SOOOOOO hard for me to do that it is probably better to just hire my friend who is a crocheting wizard to make what I need.
Anyway, hope you enjoyed this post. I'll be sharing how I finish the honeybee piece in a future post. Until next time, Happy Sewing!
Whitney