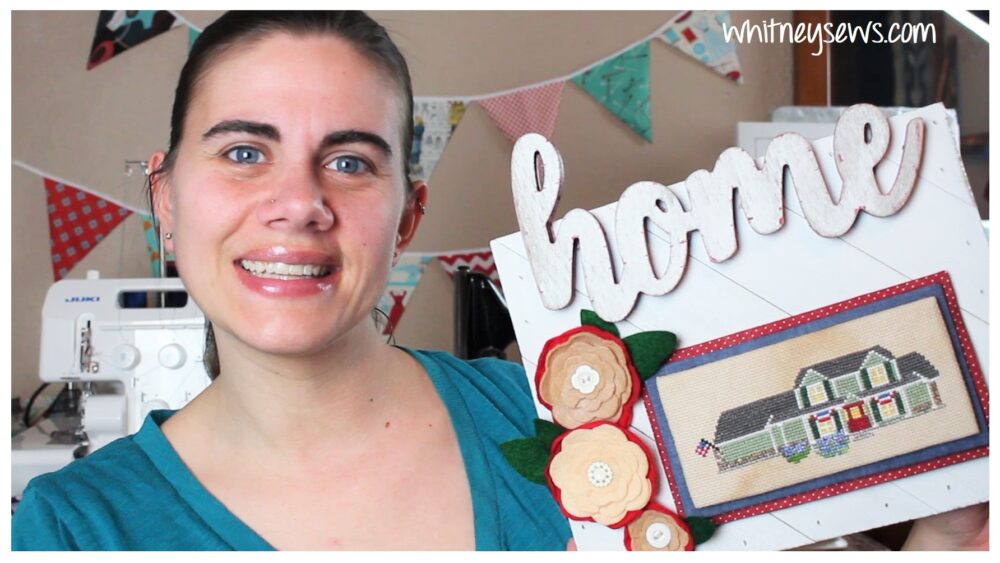 Last month I shared my very first Flosstube video! I wasn't sure what you all would think about it since it's a bit different than anything I've shared before, but you all are so amazing! I received so many lovely comments from people about my stitching and about the stitching they have been doing! So thank you to everyone who watched my Flosstube video and commented; it meant a lot to me.
Today I am back with my second Flosstube video. I have a lot to share! I did some fabric dyeing, started several new projects, and made a few project bags for organizing my WIPs.
You can watch my new Flosstube video HERE!
The project I'm most proud of is The Fletcher Home – an original design I made and stitched up for my mom.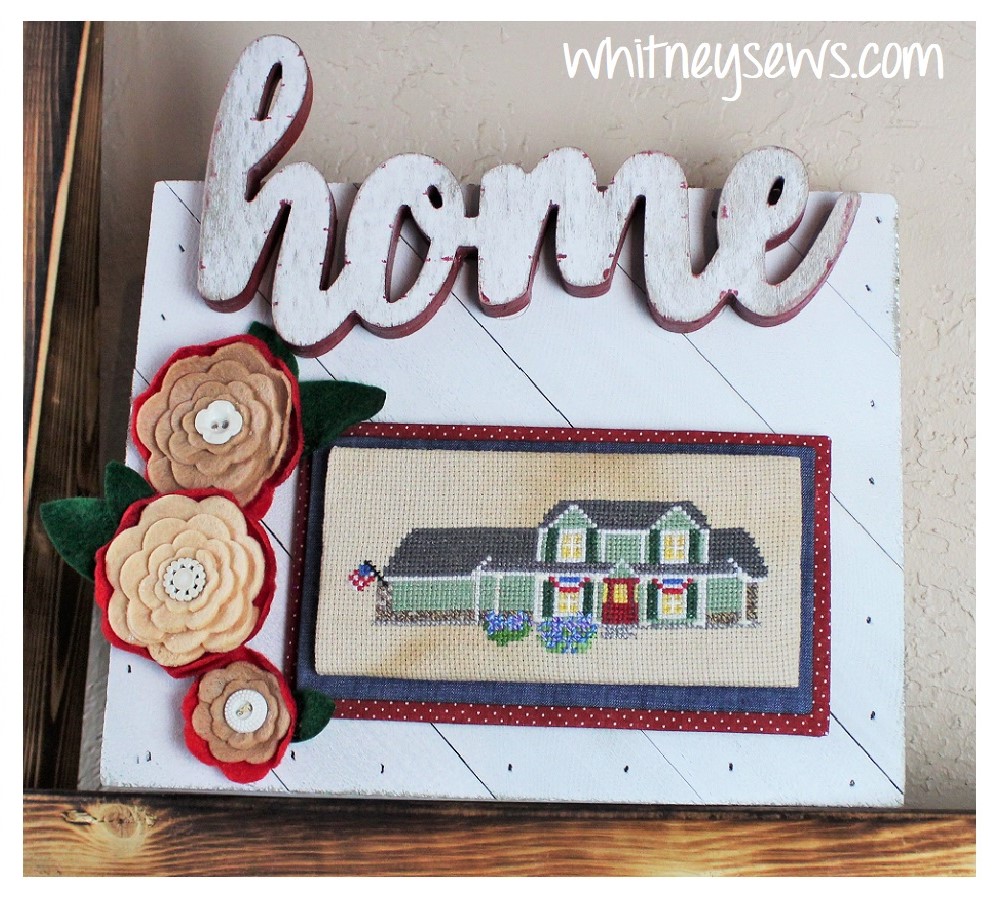 It's definitely my favorite cross stitch so far! The idea come to mind a month ago and with my dad's help I collected several photos of my parents' home. I used the photos as reference and even measured them to get an idea of the scale. Then began to design the house one square at a time. It took a bit of work to get some of the angles to look right, but I'm in love with how it turned out! You can read more about the entire project HERE.
I hope you enjoy seeing my stitching! I would love to see them! Feel free to tag me in your project pics on Instagram!
Until next time, Happy Sewing!
Whitney