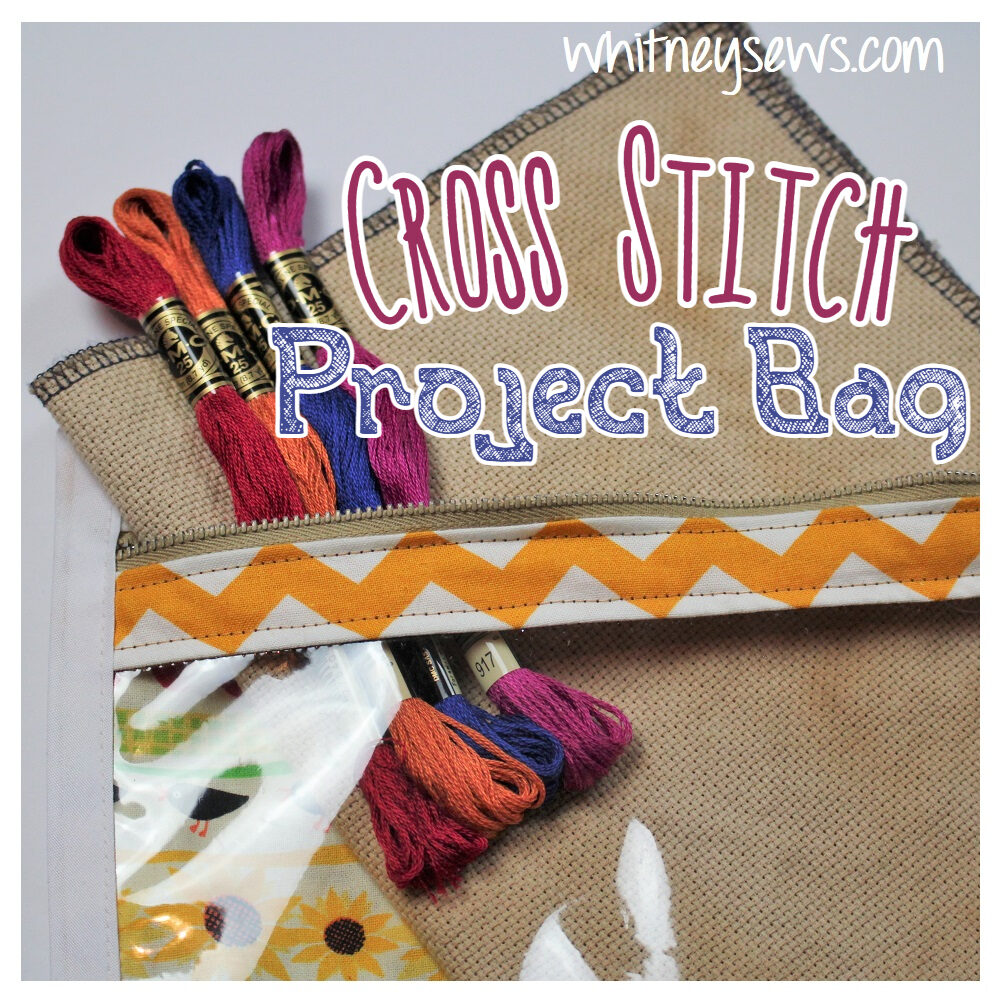 I recently got back into cross stitching and jumped right into multiple projects at once. I found it helpful to have a few cross stitch project bags to keep my projects and supplies sorted and organized.
Each project bag is large enough to hold a pattern, fabric, floss, and scissors. They have a nice long zipper and a large vinyl window. This way I don't even have to open the bag to know what project's inside and the pattern can even be read through the vinyl if needed.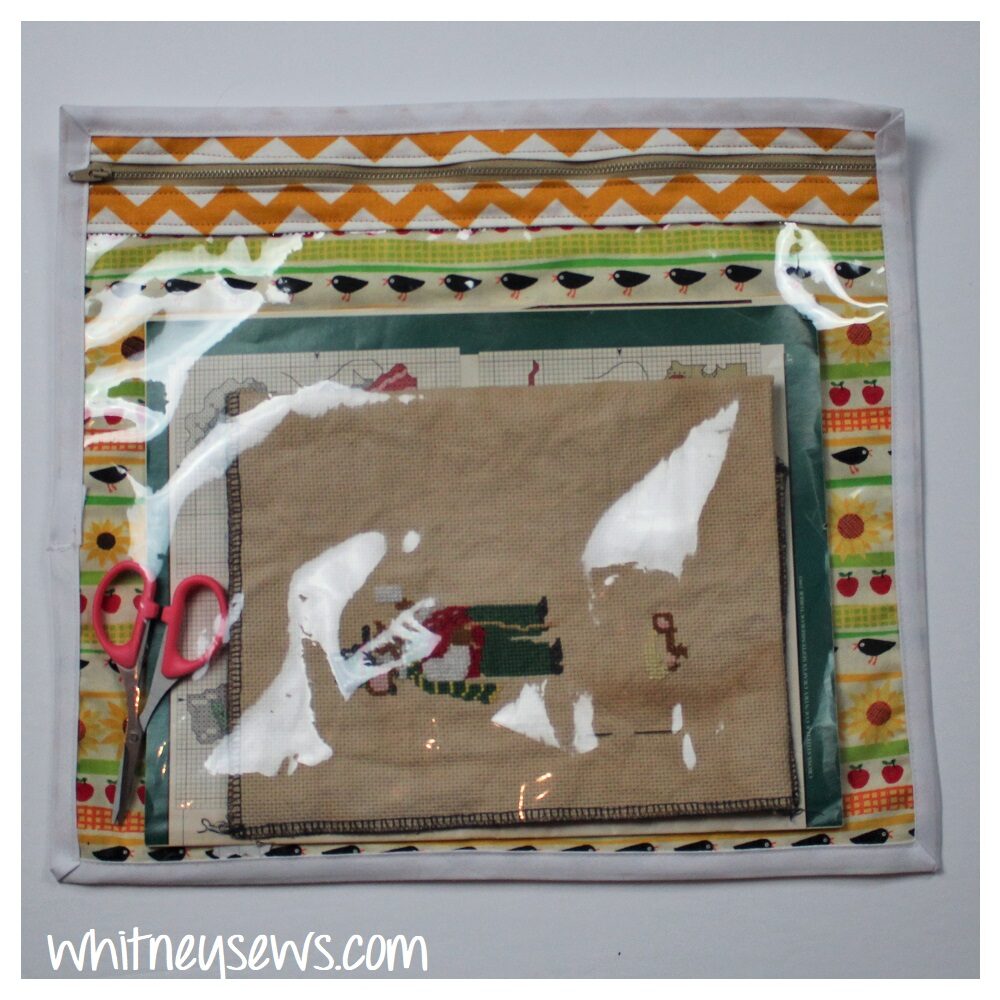 I shared a vinyl window bag tutorial a couple of years ago on my youTube channel.
That bag finished about 8 x 9 inches, so too small for this purpose, but the idea is the same.
To make my larger cross stitch project bags I played around with the measurements and made a few different sizes. The one I like the most finishes 12.5 x 14 inches. This is a fat quarter friendly project!
Vinyl (info below on vinyl gauge) – 11 x 15 inches
Back and Inside Fabric – 12.5 x 14 inches
Piece that attaches to the vinyl top edge – 2.25 x 15 inches
Top Edge – 2 x 15 inches
Zipper – at least 14 inches
One package of bias tape
Then I sew the bag the same way as shown in the original tutorial – attaching the vinyl to the smaller fabric and zipper, then trimming that unit down to the same size as the back and inside fabric.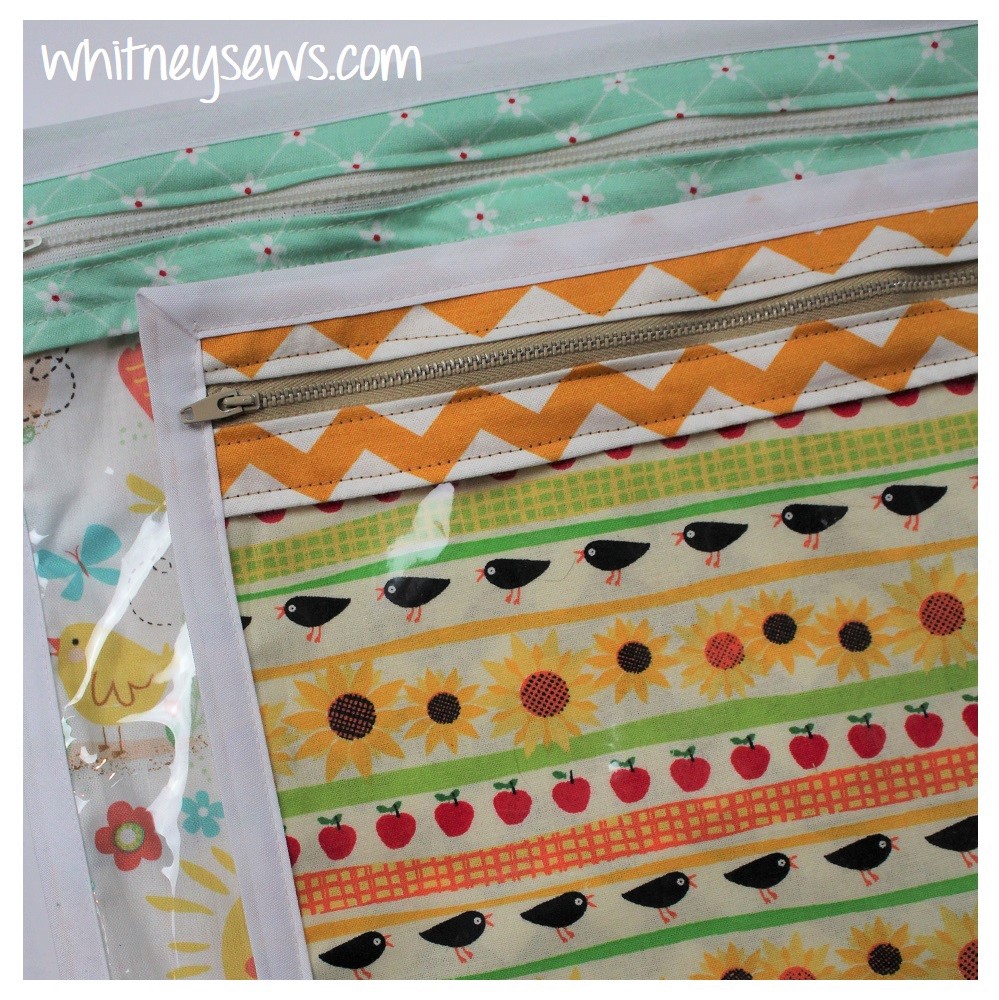 *I have been asked what gauge vinyl I use for sewing. In the past I bought a remnant of vinyl and the gauge wasn't marked, so I didn't know. But I recently picked up another remnant piece and it said 12 gauge. I think it is slightly thicker than what I had before and it sewed really nicely, so I definitely recommend that thickness for this purpose.
If you somehow made it this far, but aren't actually into cross stitching, there are actually lots of other things you can use this bag for. They are perfect for organizing game cards and pieces because they hold a lot, but can store flat. How else would you use one of these large project bags??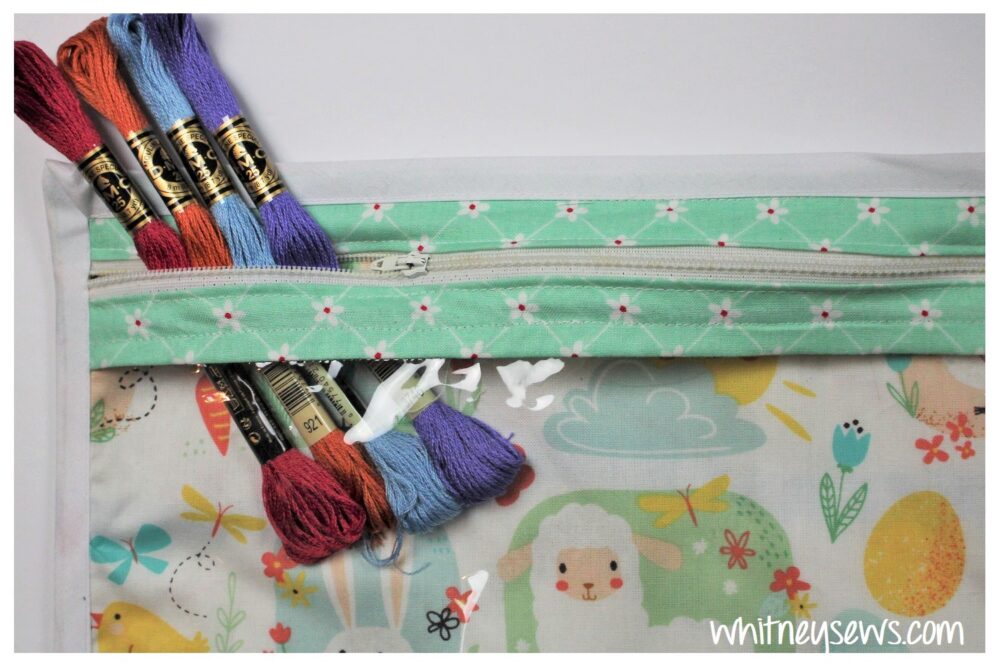 I would love to see your DIY bags! Please share pics with me on my Facebook page or tag me on Instagram!
Until next time, Happy Sewing!
Whitney