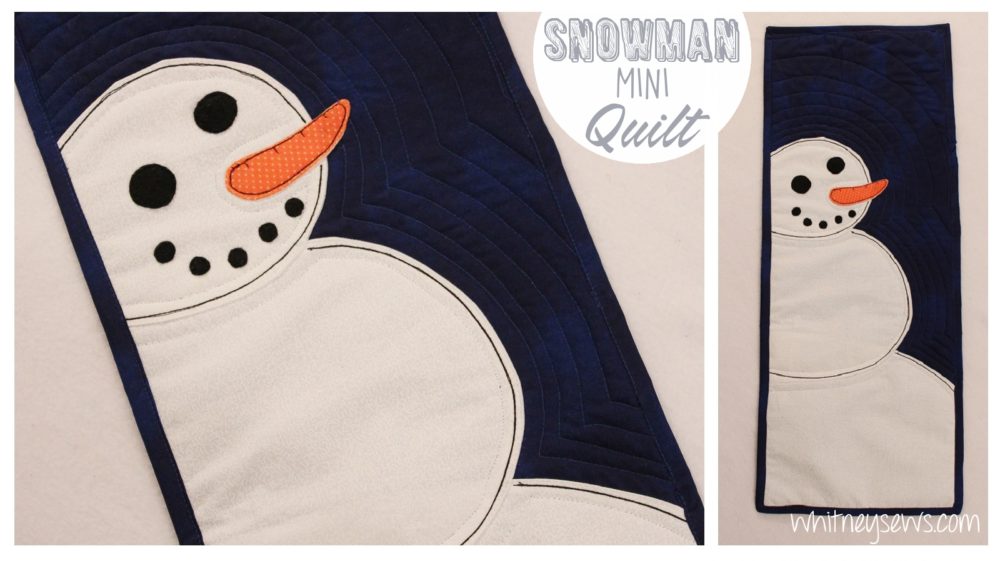 It's time for another Holiday How to!  This week I show how to make a mini quilt to match the painting from last week.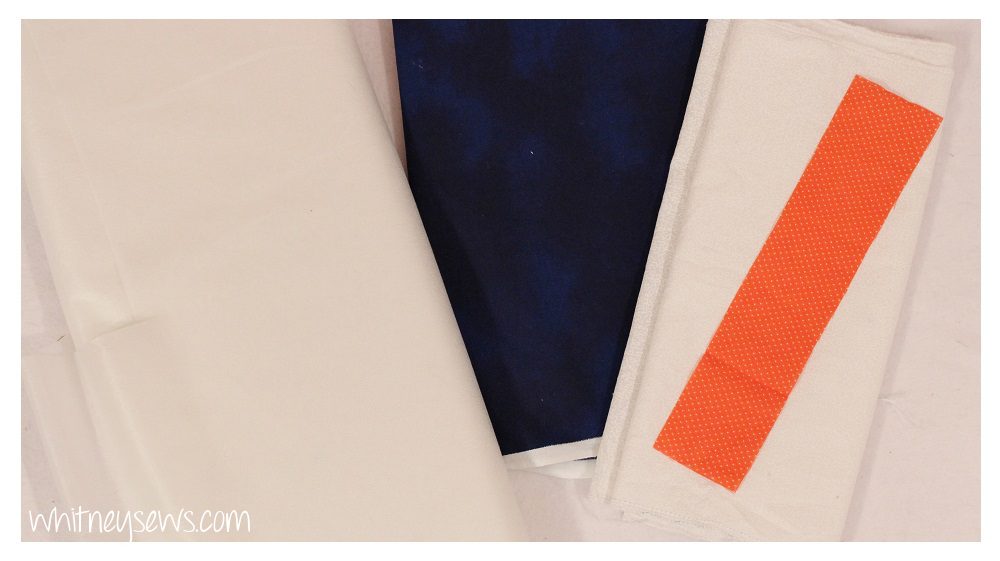 To make the quilt you need
1/2 yard of blue cotton
1/3 yard of tone on tone white cotton
1/3 yard of cotton for backing
Small piece of orange cotton
2 yards of light to medium weight fusible interfacing
Black felt or buttons for the eyes and mouth
Spray basting – http://amzn.to/29JmFex
Batting – http://amzn.to/29erX4u
Walking foot – http://amzn.to/2fIN65l
Once you have your supplies you are ready to get started!  Click HERE to see the full how to!
Small quilted projects like this are perfect for practicing a variety of skills!  If you want to try some other quilted projects you can check them all out in my playlist HERE!
As I mentioned earlier, this mini quilt was completely inspired by my snowman painting I shared last week.  It was a fun challenge to see how similar I could make them!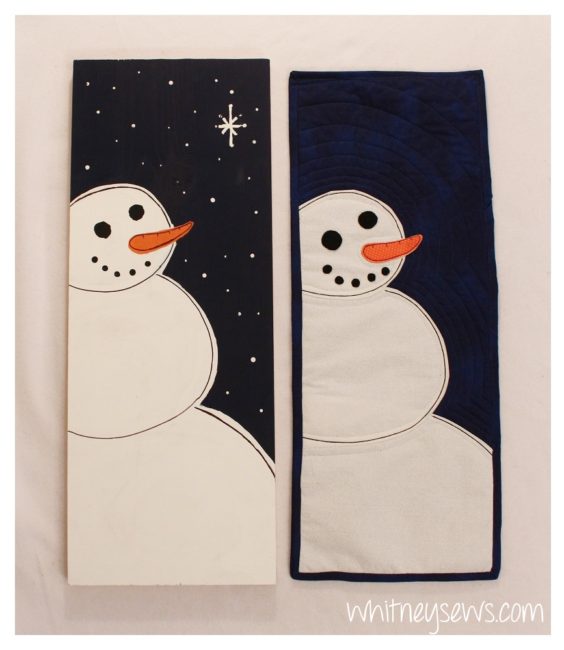 You can find the snowman painting how to HERE!
There are more Holiday How tos and quilting projects coming, so make sure to hit that subscribe button on youTube.  Next week will be a unique Christmas ornament idea so come back for that. Until then, Happy Sewing!
-Whitney-