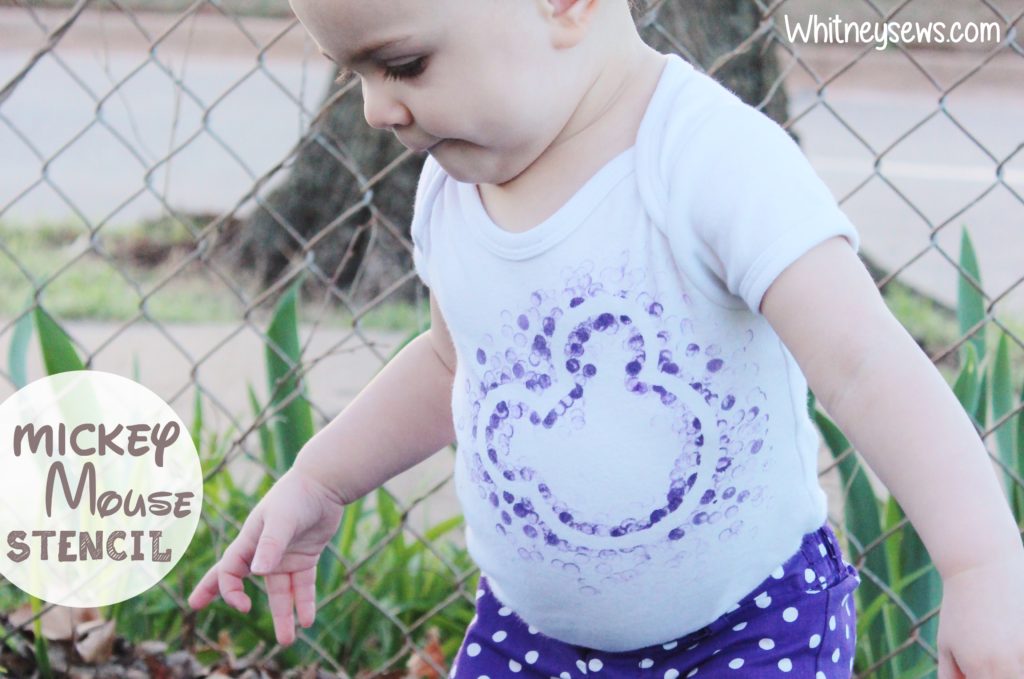 In my recent Scrappy Chevron Doll Quilt post I hinted at the next tutorial in my DIY Disney series.  So this week I wanted Feature Friday to be about my favorite project from the series – a super easy Mickey Mouse Stencil.
DIY Disney is a series I launched in April 2016.  It is full of DIYs centered around Disney parks, movies, and characters.  A new how to video is added about once a month.
Learn more about the series HERE.
So far there are tutorials for a Mickey stencil that can be put on anything you want, character inspired hair clips, and a Scrump Tsum Tsum (from Lilo and Stitch).  The next tutorial will be fit for a Disney princess [doll]!
I think the reason the stencil is my favorite is because of how adorable my daughter, Peyton, looks in the onsie I made for her!  Peyton's favorite color is purple so I used a fun stamping technique with a pencil eraser and purple paint.  Because of how the stencils are cut there are actually three different Mickey design options you can create.
Click HERE to see how to create your own freezer paper Mickey stencils.
Now that Peyton has a (slightly) longer attention span we have started to introduce Disney movies to her.  She's 18 months, so we don't expect too much, but she can sit through about half of a movie if she wants.  The first Disney movie I introduced to her was Snow White and the Seven Dwarves (on VHS).  Why not make her first classic Disney movie the original full length animated film??  She really enjoy it, especially the music and the little forest animals.  It is her reactions and excitement that really inspire my DIY Disney how tos.  I have a feeling I will be creating lots of costumes and other DIYs for the girls as they get older, so these tutorials are just the beginning!
Check out the entire DIY Disney playlist HERE.  Every time a new DIY Disney video is posted it will be added into the playlist.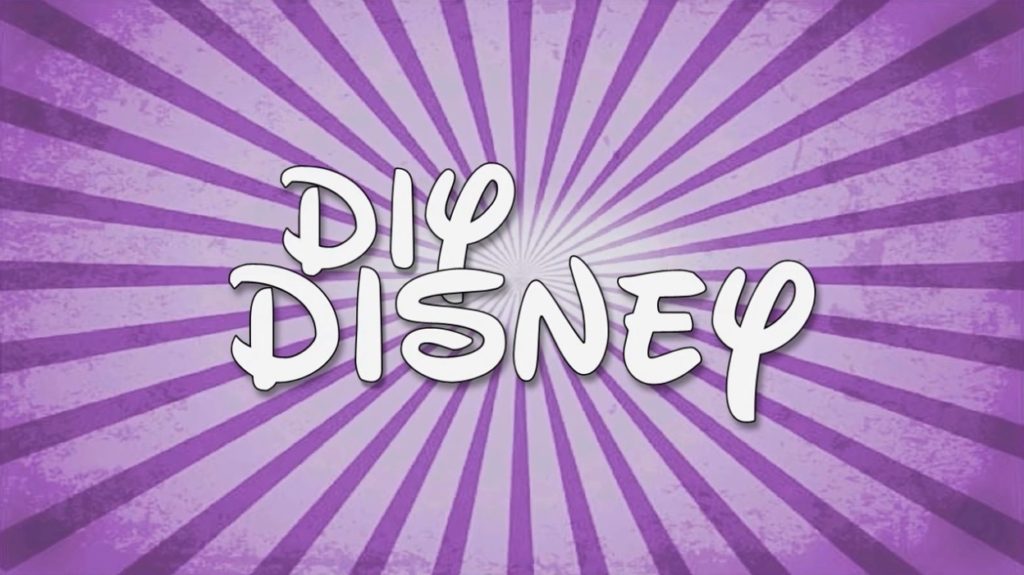 I would love to here from you to know what characters, movies, or even park rides you want to see incorporated into a project.  Also let me know what Disney movies you think I should show Peyton next.
Please leave any and all suggestions in the comment section below this post.
I'll be back Wednesday with a new post, but until then…happy sewing!
Whitney