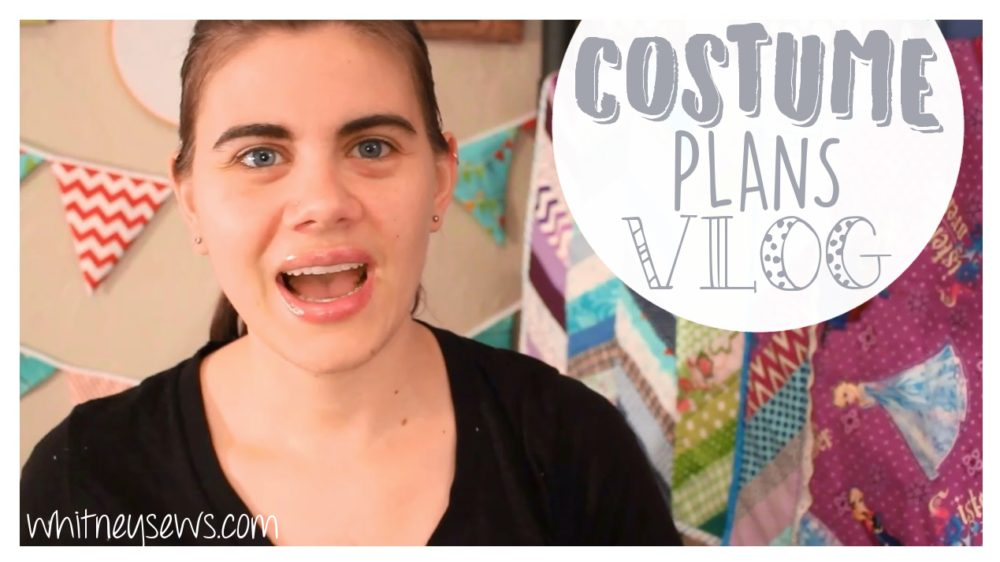 This time of year is a favorite of mine!  We are getting out of the winter slump and getting some nice warm days  and it is the start of the costume season for me!
We start the season off with the Norman Medieval Fair the first weekend in April.  There is a local free cosplay photoshoot with several local photographers in mid-April.  Then summer is full of lots of conventions to cosplay at!
Because of all those upcoming opportunities to throw on a costume I am in the costume frame of mind!  There are several different things I want to make for myself and Jeremiah.  I wanted to share some of my plans and ideas with you all, just for fun and to share my excitement.
Click HERE to watch the entire vlog and hear what all I plan/hope to make!
BTW after filming this vlog I ended up making one of the things I talked about! There will be a tutorial on it coming soon!
I hope you enjoyed the vlog and come back Wednesday for a new tutorial.  Until then, Happy Sewing!
-Whitney-