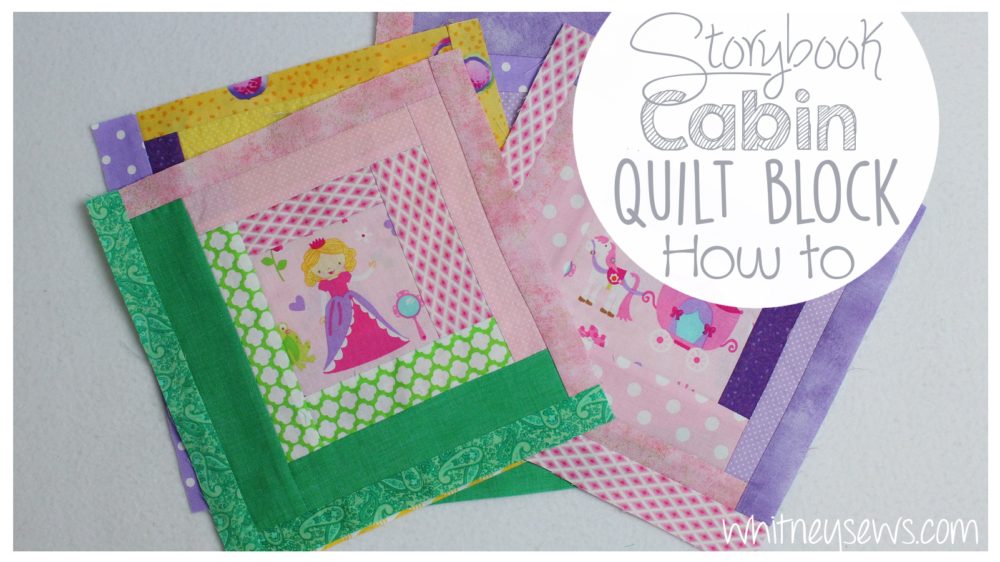 In my last Sew Your Stash update I showed a fun fussy cut log cabin quilt I had designed and started making.  A ton of people requested a tutorial on it, so that is what I'm showing how to make today!
This is a fun quilt to make to feature a cute print.  All my centers are cut from one fat quarter of fabric.  To plan out the design, and know where to put which color of strips, I drew out the design before starting.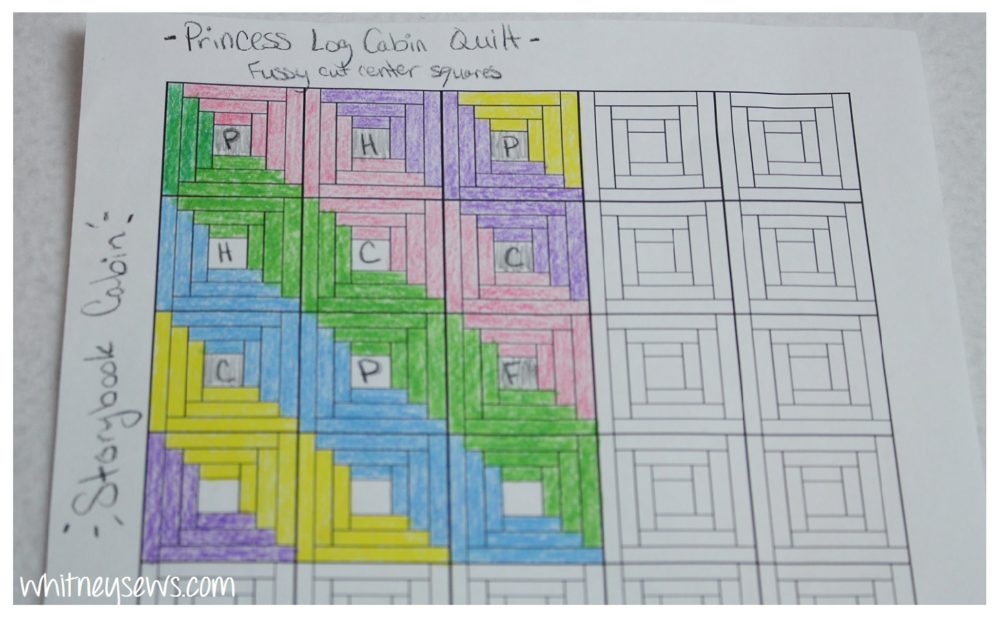 I LOVE designing different log cabin quilts so it dawned on me one day to make some blank templates that I can color my designs onto.  This made things SO much easier!  Before I was using graph paper and if I messed up or changed my mind I had to not only recolor everything, but also draw out the block shapes again.
If you are interested in getting the templates I created you can find them in my shop tab or click HERE to go right there.  I created templates for log cabin quilts with 3 logs (like the one shown above), 4 logs and 5 logs as well as pages that have the blocks spaced out so they can be cut apart and rotated for even more design options.  You can print the PDF as many times as you want to design endless log cabin quilts!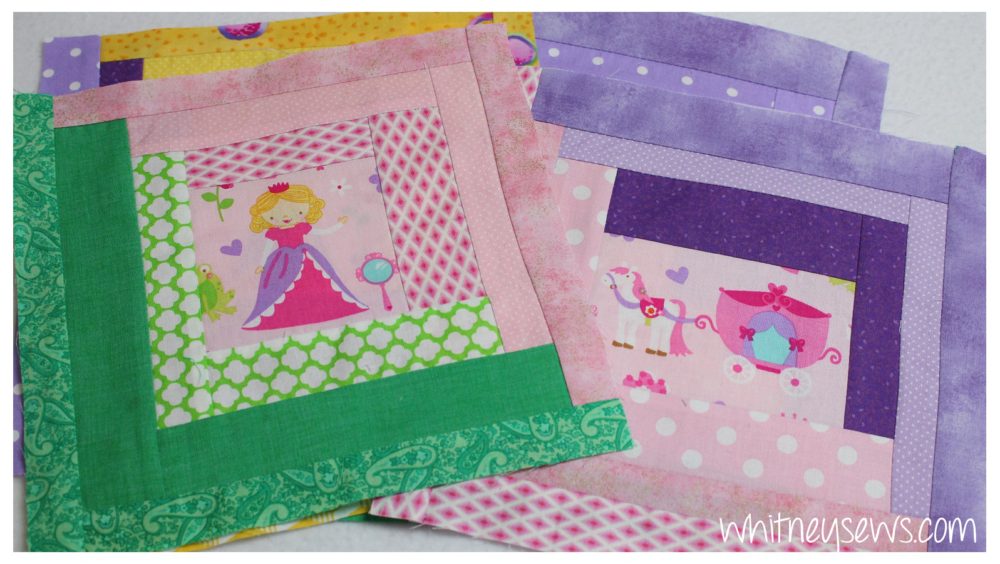 Anyway, back to this quilt.  After I decided on the color layout I wrote a single letter in the center square of each block to represent the fussy cut square that would be used (Ex. P – princess, C – castle).  Once you have your design you are ready to start sewing!
Click HERE to watch the step-by-step video tutorial!
How easy, and cute are these blocks?!?  I can't wait to get the other 6 finished so I can show how to put the rest of the quilt together!
Make sure to come back next week for another new video.  Until then, Happy Sewing!
-Whitney-