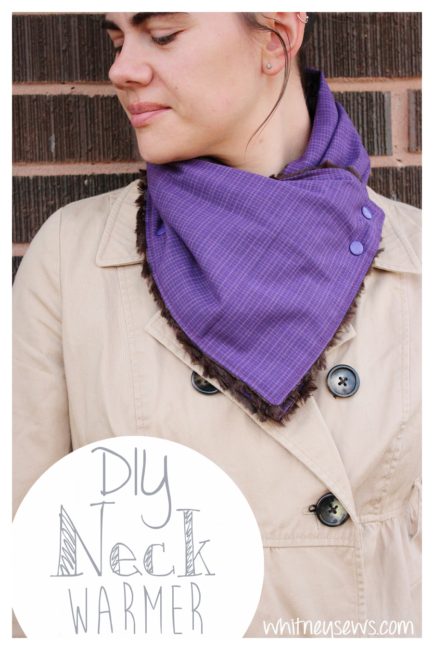 Who doesn't want to stay warm and be fashionable at the same time?!?  This week you can learn how to make a cute and cozy neck warmer that takes less than 30 minutes to make!  It's very beginner friendly and great for last minute gifts for the men or women in your life.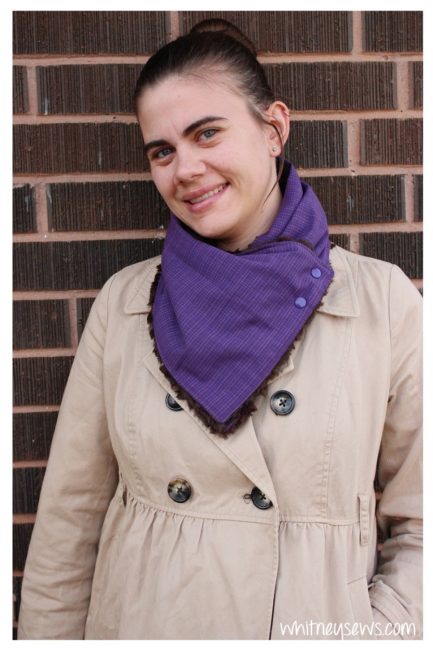 I used a purple quilting cotton for the outside of mine and a ripple cuddle fabric for the lining.  It is so cozy!  I used a fun Star Wars print and flannel for my husband's neck wrap.  He wanted his to just stop the wind, and not be as plush as mine.
Learn how to make your own using the step-by-step video tutorial HERE!
I used plastic snaps on my neck warmer because they are so easy to use, but you can definitely use some fun buttons and buttonholes as the closure on yours.  If you want to learn how to set snaps in a project like this, click HERE!
I'll have another new tutorial next Wednesday, until then, Happy Sewing!
-Whitney-