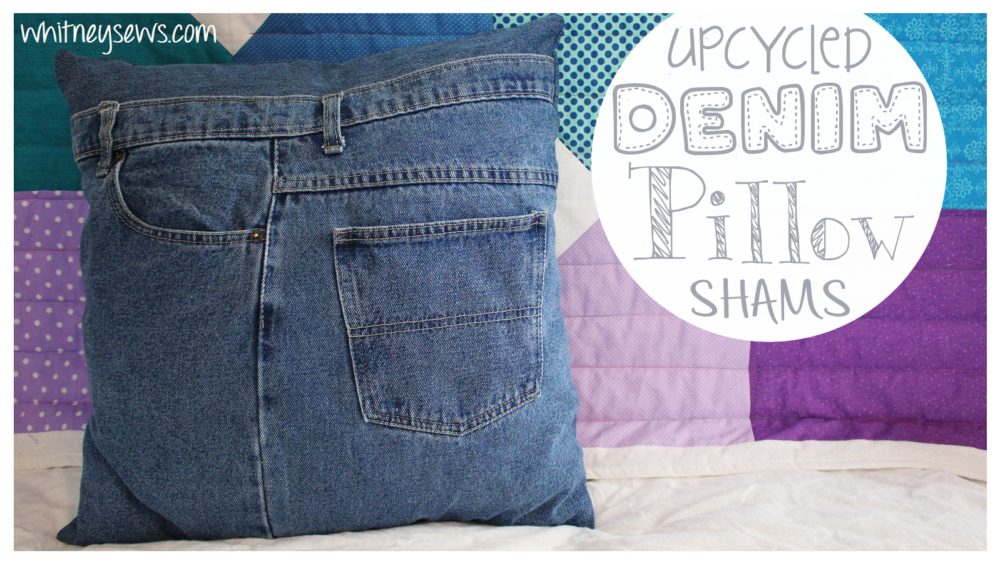 I have always loved upcycling clothing!  The summer after I graduated high school I did a ton of t-shirt reconstructions and they helped me gain a ton of confidence in my sewing skills.  Thirteen years later and I still love upcycles!  My most recent upcycling projects have to do with keepsake or memory sewing.  Memory sewing is using clothing or other items (baby clothing that has been outgrown or clothing from loved ones who have passed away, etc) to create precious keepsakes.
Some of the memory upcycles I've enjoyed the most are denim rag quilts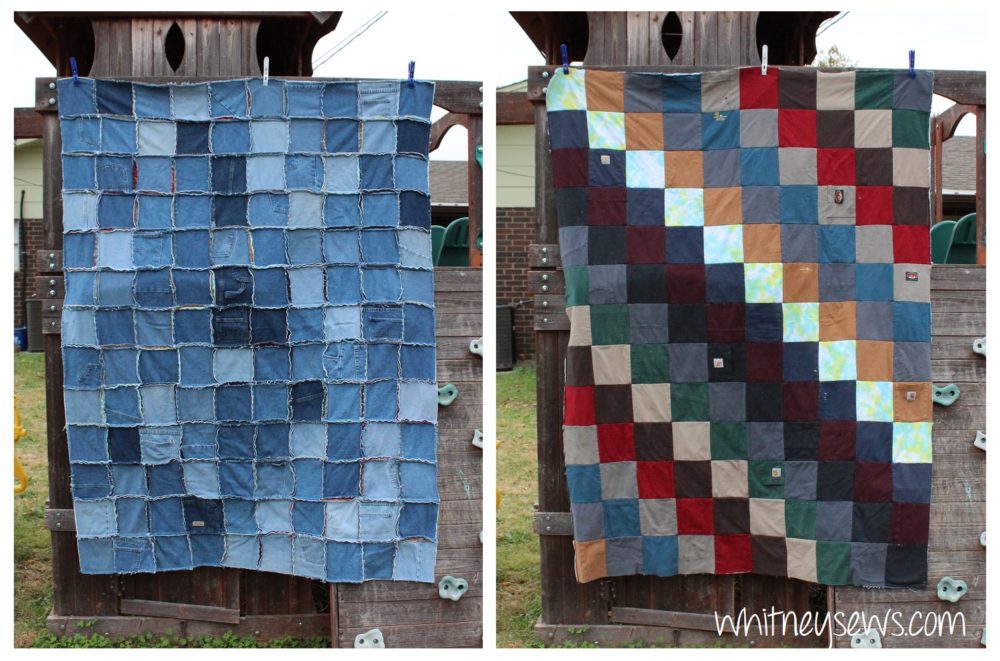 and memory bears!  Aren't they precious?!?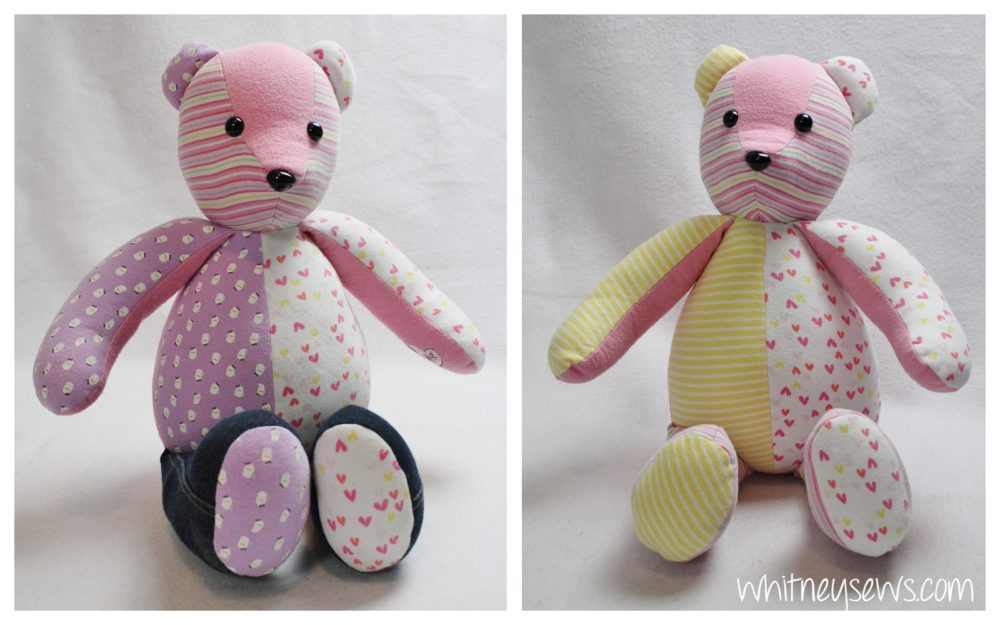 Check out my facebook page Whitney Sews Memories if you want to see more of my memory sewing projects!
But today I'll be showing how to reuse denim jeans to make pillow shams!  They are pretty easy and can be customized however you like.
Check out the full step-by-step video tutorial HERE!
What other projects can you think of to make from denim?!?  There will be another new sewing tutorial up next Wednesday on Whitney Sews!  Until then, Happy Sewing!
-Whitney-