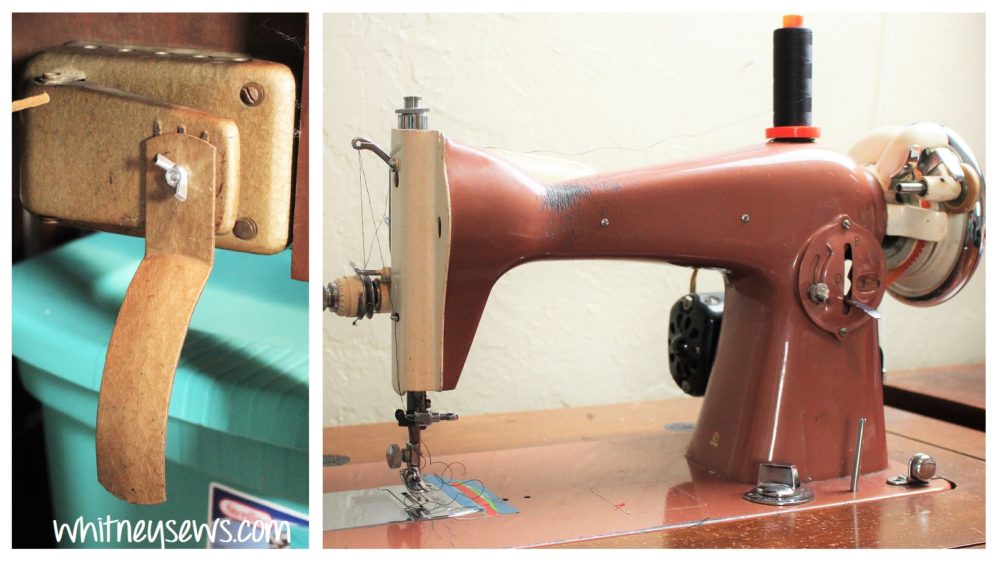 This week I have a quick video to share about how I repaired the knee pedal on my vintage sewing machine cabinet.  Instead of using a regular foot pedal to control the machine, this one uses a knee lever that is attached to the cabinet.  I didn't love the idea of a knee pedal when I first got it, but now I'm used to it and prefer it more than a foot pedal.  So when the lever started getting loose then broke off I was pretty sad about it.  I was right in the middle of filming a sewing tutorial and had a memory bear order to complete and zero time to waste!
I took the knee pedal off the side of the cabinet and headed to the nearest hardware store.  I found a nice man there who knew more about bolts, threading, and all that and explained what I needed and he set me up with the right supplies.  I came home with a bag of bolts and a bag of wingnuts for under $3 and had my machine back up and running in under 5 minutes!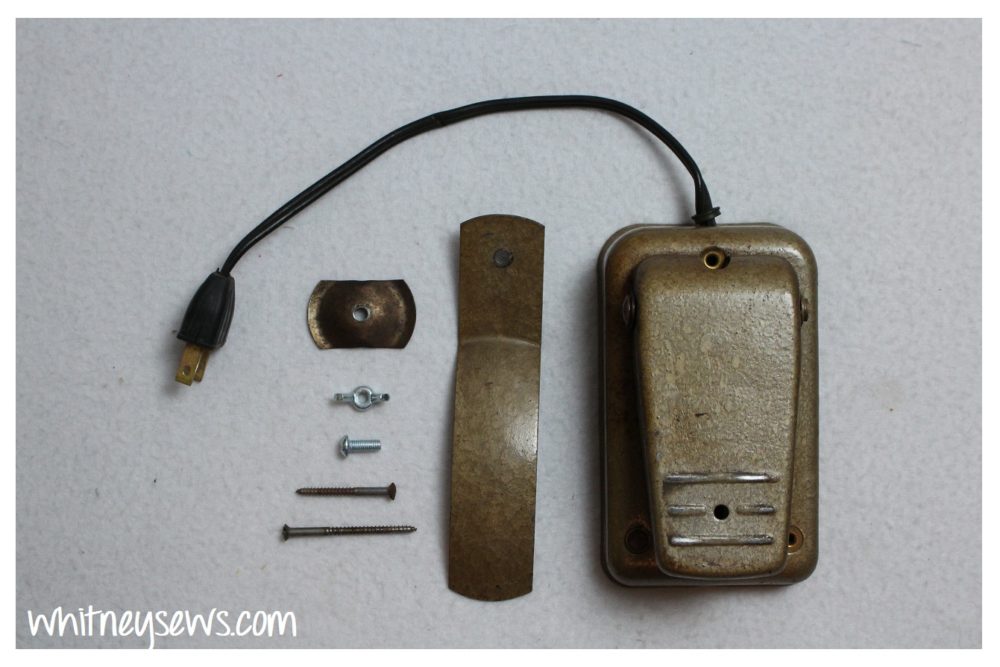 Check out the video HERE to see exactly how I put it all back together!  Links for the needed supplies are in the video description box.
I hope you found this helpful, or at least interesting!  If you want to see my week in the life video when my knee pedal, belt, and more broke all in the same day click HERE!   I'll be back next Wednesday for another new sewing tutorial.  Until then, Happy Sewing!
-Whitney-