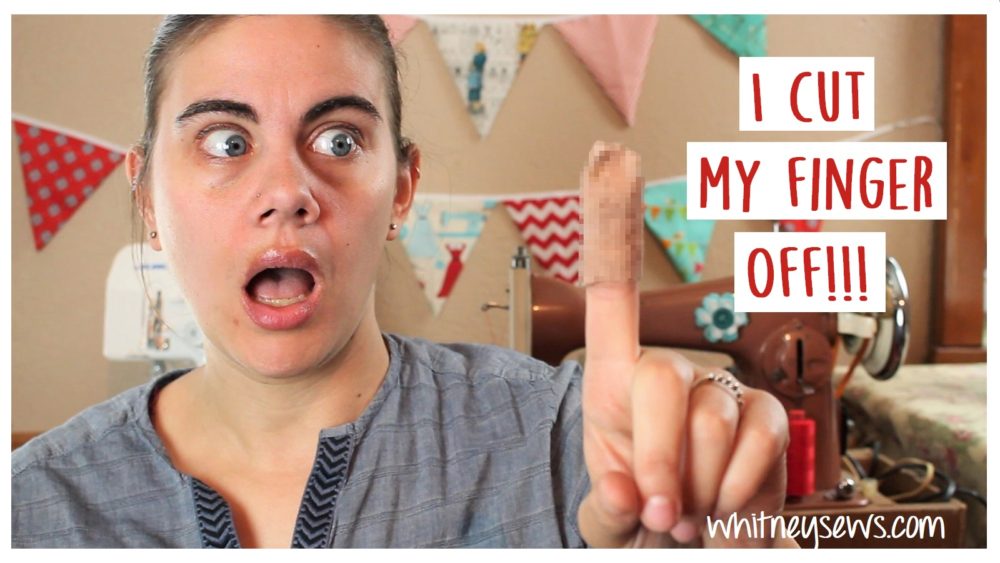 Well, this is not a story I ever expected to be sharing, but I ended up in the ER two weekends ago because I cut off part of my finger!  Since it was a sewing related incident and something that will be noticeable in future videos, I thought it was fitting to share.  I tell the entire story from the start in my video HERE!
In the video I mentioned having a photo of the piece I cut off.  I've posted the image to my website as a hidden file for anyone who truly wants to see it.  ONLY CLICK THIS LINK IF YOU WANT TO SEE THE PIECE THAT WAS CUT OFF!
I'll have my regular weekly sewing tutorial up this Saturday, so make sure to come back for that.  Until next time, Happy Sewing!
-Whitney-