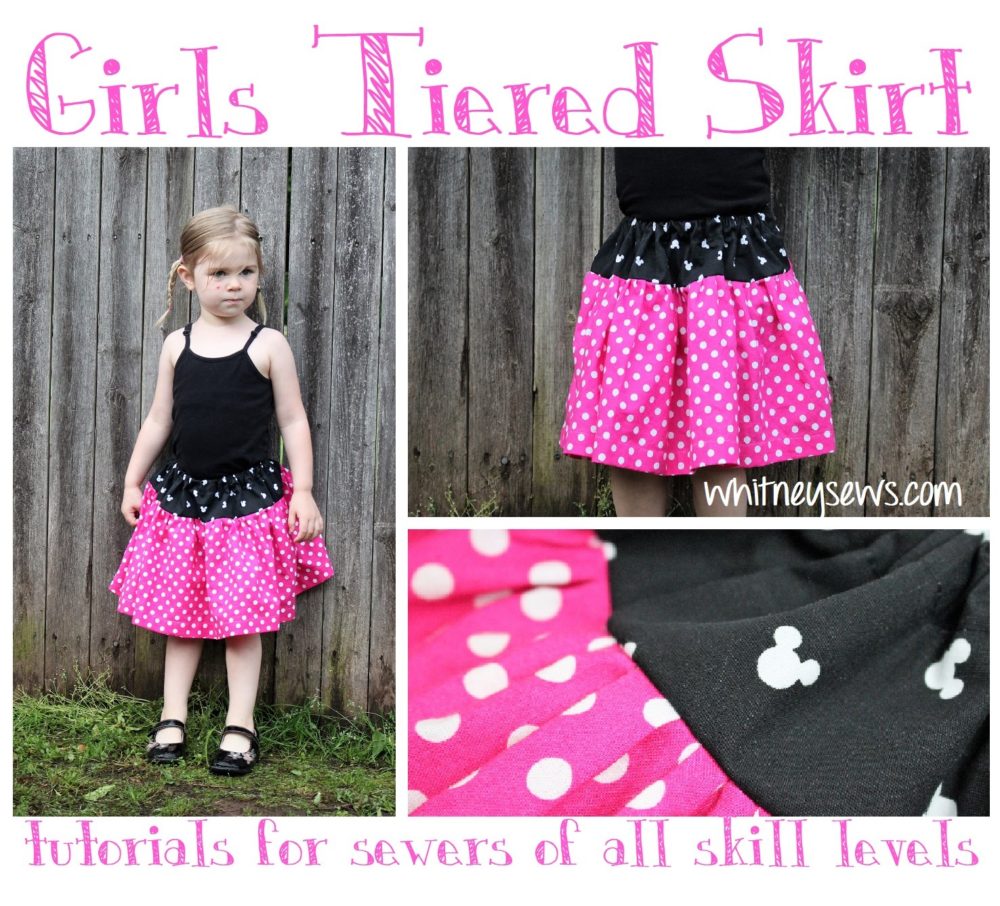 One thing I love doing as my girls get older is making some of their birthday party decorations.  I had some polka dot and Minnie Mouse fabric out to make a fabric bunting (using THIS tutorial) and starting thinking they would make a really cute skirt.  I decided on a tiered skirt from two of the fabrics and I'm going to show you how easy it was to make.
I wanted the skirt to have two tiers in different heights so there would be the nice contrast from the darker top tier, but it wouldn't be overpowering.  Below I'll have some info on how you can figure out the measurements to best suit the child you are making the skirt for.
I find it easiest to use the full width of the fabric from selvage to selvage for each piece in the skirt.  This takes out a lot of extra measuring and cutting and eliminates fabric waste.  This method works for any waist/hip size from about 18 to 30 inches.  The top tier is one WOF (width of fabric) strip and the bottom tier is two WOF strips.  This allows for some nice gathers where the two tiers attach.  If you want the skirt to really poof out you can try three WOF strips for the second tier.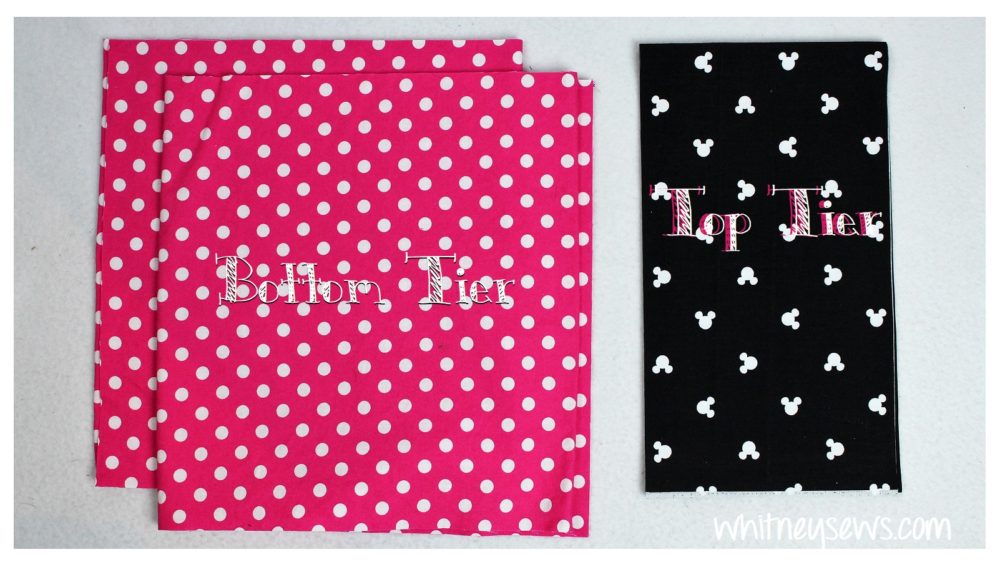 Now for a little bit of math.  Decide how long you want the finished skirt to be, then decide the finished height of each tier.   The top tier on my skirt finishes at 4 inches and the bottom at 9 inches making the finished skirt 13 inches long.
Add 2.25 to the top tier's finished height (to allow for the double turned elastic casing and seam allowance).
Add 2 inches to the bottom tier's finished height (to allow for the double fold hem and seam allowance).
So in my case the top tier was a piece cut 6.25 inches by the WOF and the bottom is two pieces cut 11 inches by the WOF.
Now that the math is out of the way click HERE for the step by step skirt tutorial!
Not going to lie…I did bribe my daughter with a piece of candy to get these pics 😉  But she looks so stinking cute that it was worth it!  If you make a skirt from this tutorial I would love to see a pic.  You can share them on my Facebook page or on Instagram using #WhitneySews
Until next time, Happy Sewing!
-Whitney-