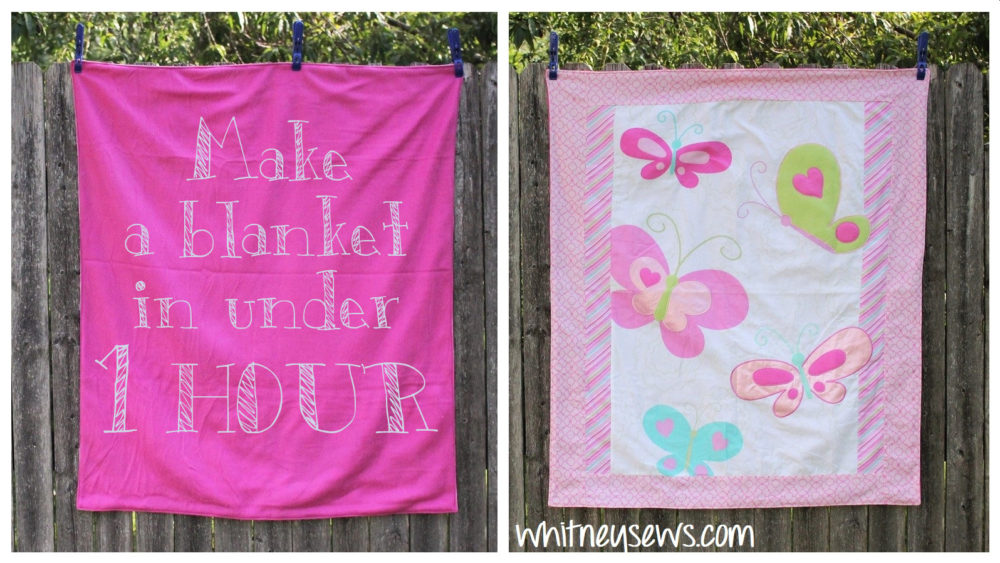 Let's be honest, there are times when even the most skilled sewer wants (or needs) to make a quick and easy project.  Maybe it's a last minute baby shower gift or just a cozy blanket to keep on the couch.  Today I'm showing how you can make a One Hour Blanket.
Most fabric stores have super cute preprinted or presewn panels.  They can be finished like a quilt with a batting, backing, and binding or they can finished like a blanket with a soft backing fabric.  I picked up one of the panels on clearance at Wal-Mart a while back along with a fleece blanket for the backing.  From start to finish it took less than an hour for a blanket that looks like it took a LOT longer.
You don't have to just use preprinted panels!  You can use an cute fabric you like or even a top you've pieced and don't want to quilt.  I use this same method for finishing my t-shirt "quilts".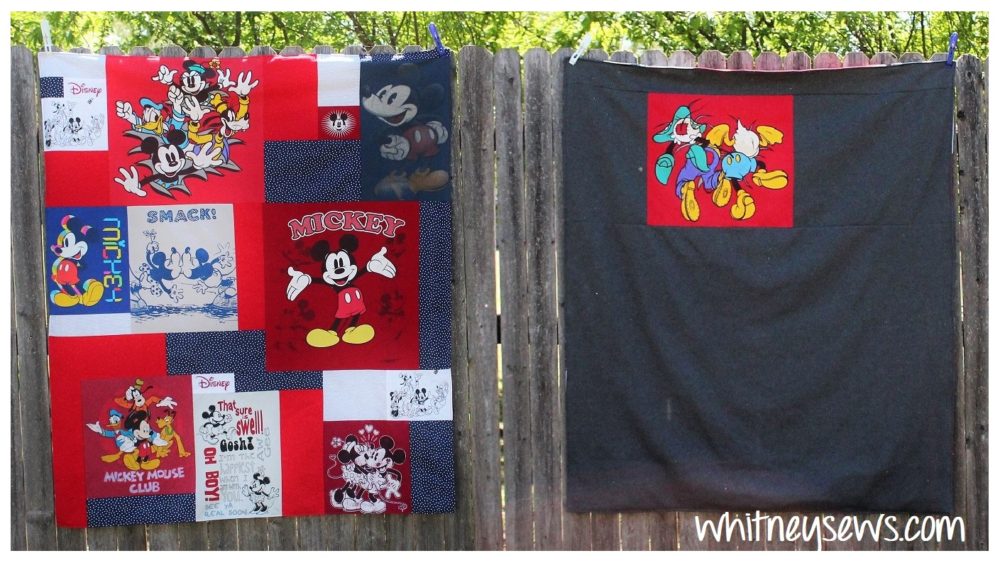 Click HERE to watch and see just how easy it is to make a blanket!
What is your favorite under an hour project?  Besides this style of blanket I also love whipping up zipper bags and drawstring bags because they have so many uses.  You can find some of my favorites HERE!
I'll be back next week with another new tutorial.  Until then, Happy Sewing!
-Whitney-