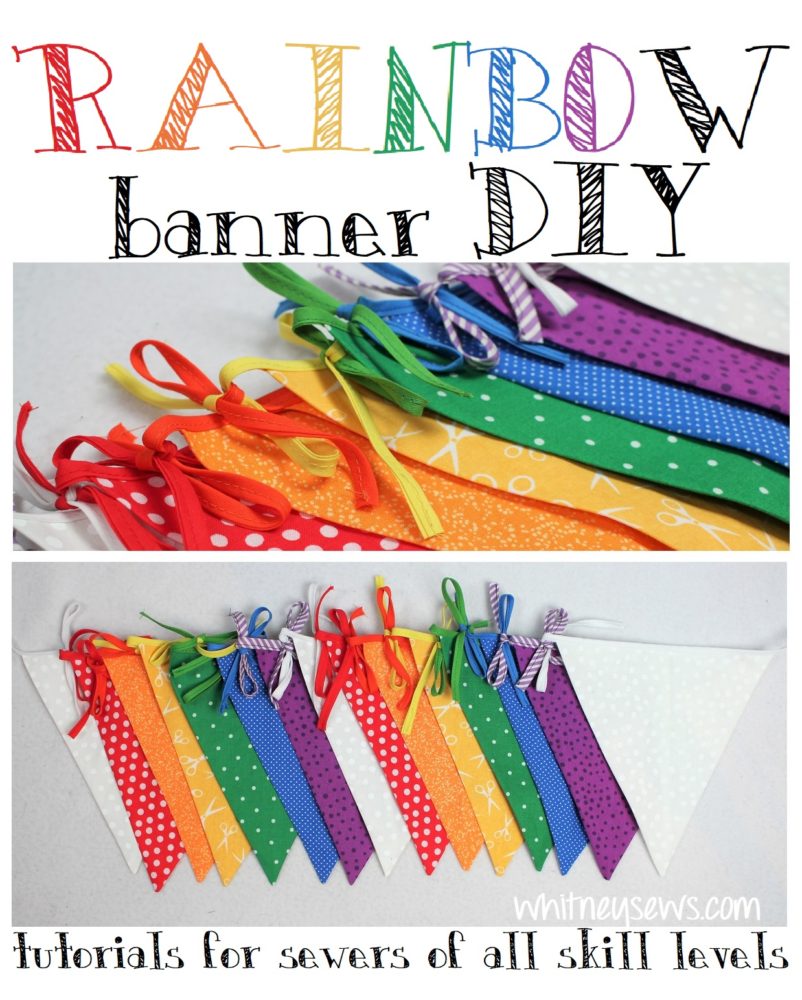 Many years ago I shared a tutorial for a fabric banner.  I have made many different versions over the years for birthday parties, my filming background, and more.  This week I started decorating our homeschool room and knew right away we needed a fun fabric banner along one wall.  I hunted through my stash and found fabrics in the colors of the rainbow (minus indigo…) then I had the difficult decision of decided what color bias tape to use for the top.  That is what inspired today's tutorial!  I wanted to match the bias tape to every single flag and I found a way to do that!  Today I'm going to show how to make a cute banner with interchangeable pieces.
If you haven't seen the original tutorial, let me quickly explain what makes this banner so unique!  Each flag is made up of only one piece of fabric with a seam up the center of the back.  My mom showed me how to design the pattern (because she's amazing!). This differs drastically from most banners where the flags are made of two triangle pieces.  I LOVE the one piece flags because they look nice and crisp, are fewer pieces to cut, and only one seam to sew on each.  The one downside is there is a little more fabric waste because of the unusual shape, but you can hang on to those scraps for paper piecing or other patchwork projects.
As you can imagine, this style of flag does require a specific pattern.  I have updated my original JPG pattern to an easier to print PDF that you can find HERE!  Don't worry, it's still FREE!
Back to the bias tape.  I have a TON of bias tape in my stash that needs to be used.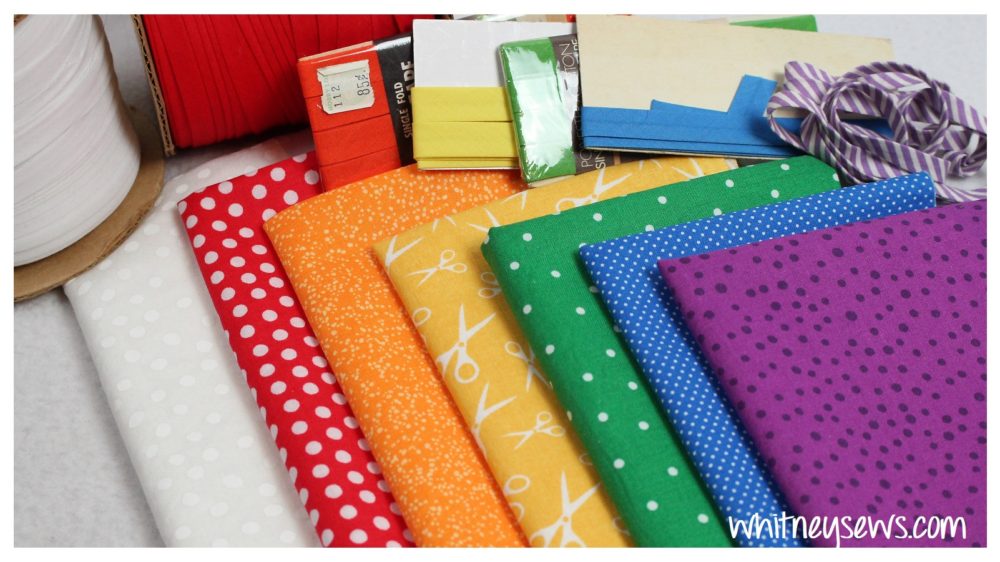 When the idea of tying the flags together popped in my head I knew it was a good one!  Each flag is sewn onto it's own piece of bias tape and tied together with the next in a cute bow.  This makes the flags interchangeable!  Think of all the possibilities!  A birthday banner where the number can be changed each year!   Or a banner that can be changed to fit the month or season.
So are you ready to make your own banner??  You can find the step by step tutorial HERE!
I would love to see pics of your banner (and other projects you make) so make sure to share them on the Whitney Sews Facebook page or on Instagram with #WhitneySews.
Until next time, Happy Sewing!
-Whitney-