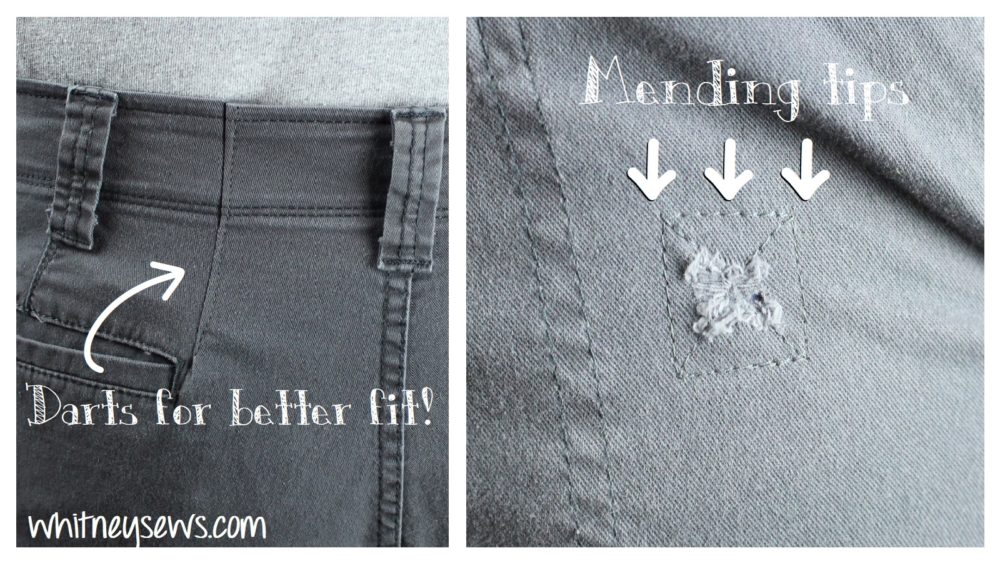 I don't know about you, but mending is not one of my favorite things to do.  I would much rather be making some new, amazing project from scratch.  But sometimes mending just has to be done.  This week my husband asked me to fix a few things for him on a pair of shorts.  He loves the shorts because they are nice and comfortable and fit well in the legs, BUT because they fit so comfortably in the legs they are too large in the waist.  So he asked me to take them in and to repair a small rip in the side.  I wanted to film making these small fixes, because I have some tips and tricks to share.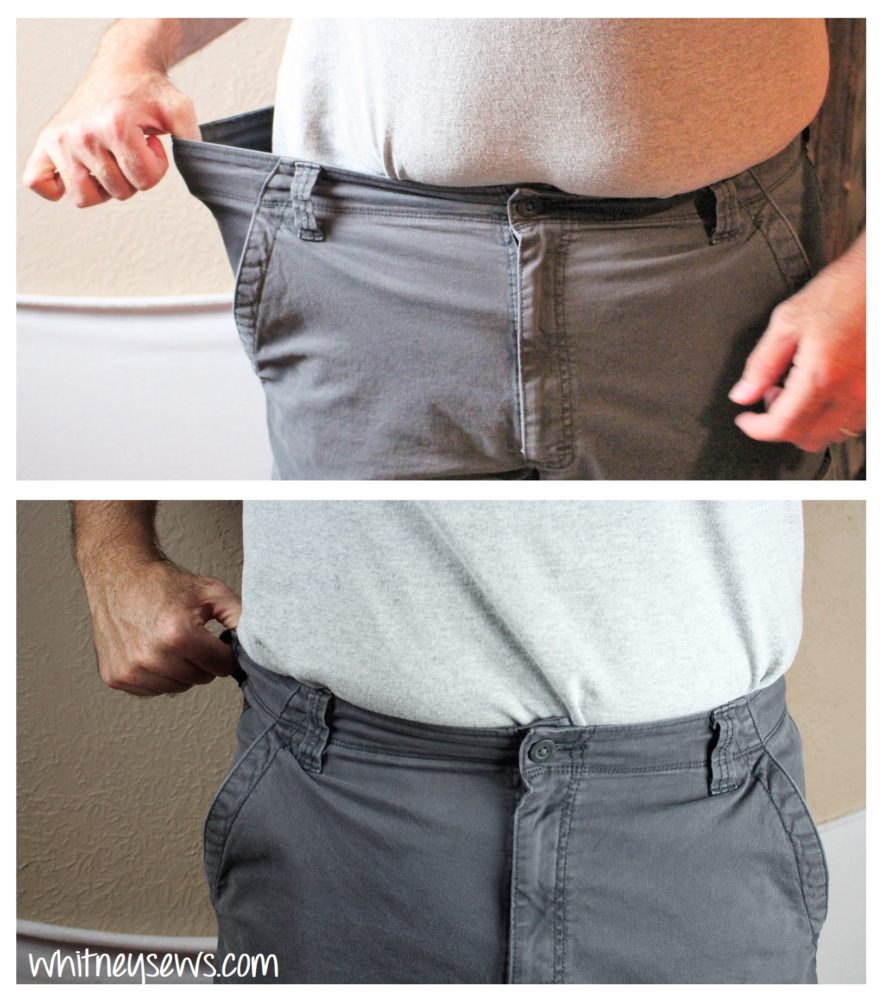 The first thing I did was take the shorts in by about an inch and a half using two darts in the back.  I took extra steps to make sure the darts looked nice and blended into the overall design and top stitching as much as possible.
The second step was putting a patch on a rip on the side of the shorts.  I wanted it to hold up well and keep the hole from getting any larger, but not be too noticeable to anyone else.  It turned out exactly how I wanted!
You can see both quick fixes in the tutorial HERE!
I hope this video is helpful and if you have your own mending tips I would love to hear them!  Please leave them in a comment down below this post on WhitneySews.com.   Until next time, Happy Sewing!
-Whitney-