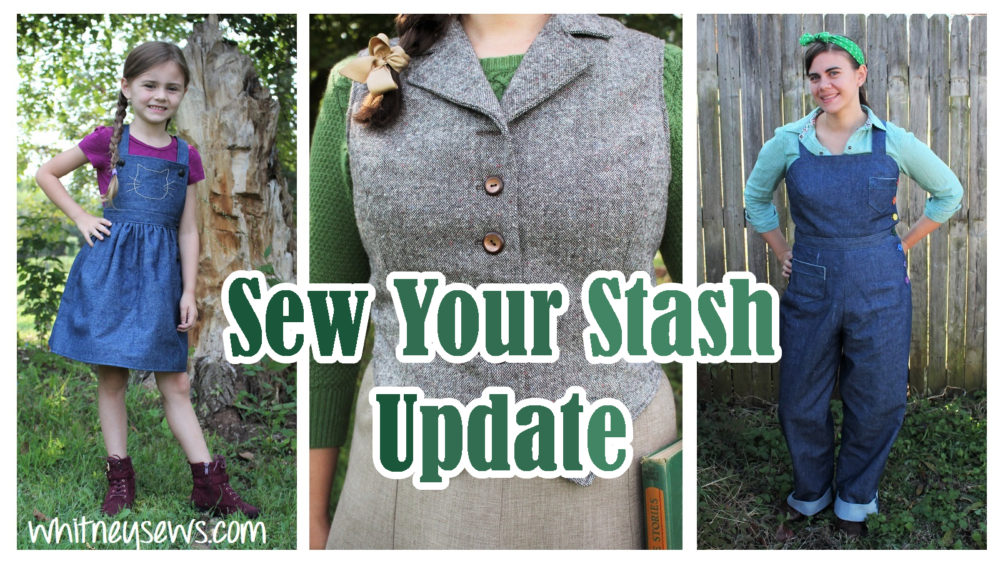 A few years ago I set a challenge for myself where I would first shop my stash when starting a project before purchasing anything new. I invited my awesome viewers to join in on the Sew Your Stash Challenge. Every quarter (or so) I share progress updates on sewing through my stash.
Due to some failure on my part it has actually been 9 months since my last update, so I have a LOT to share! I managed to use about 50 yards of cotton fabric and every last bit of several apparel fabrics.
Check out all my sewing wins and stash busting HERE!
I hope you enjoyed seeing some of the many projects I have been working on.
Until next time, Happy Sewing!
Whitney