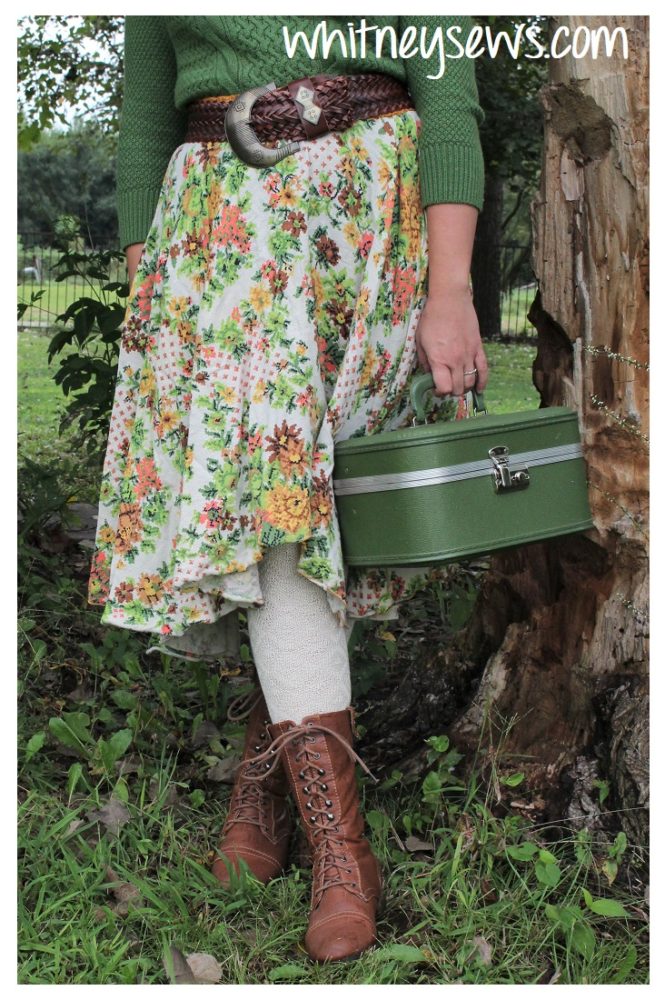 Last week our weather in Oklahoma dropped 30 degrees and now I'm dreaming of all the cute outfits I can finally wear! I grabbed this skirt out of my closet on a whim. I made it two years ago from a vintage tablecloth. I have always loved the skirt, but wondered if it was a bit much for a non-costume outfit.
I now know why the skirt never seemed to look just right…I was trying to style it for Spring when it is really a Fall skirt! It needs a sweater and boots to balance it out. Now that I've figured out how to style the skirt I know I'll be wearing it often!
You can see how I made my skirt (and make your own along with me) HERE!
I hope you enjoyed this little glimpse at my Fall inspired outfit! If you want more daily DIY ideas and inspiration make sure you're following me on Instagram. Until next time, Happy Sewing!
-Whitney-