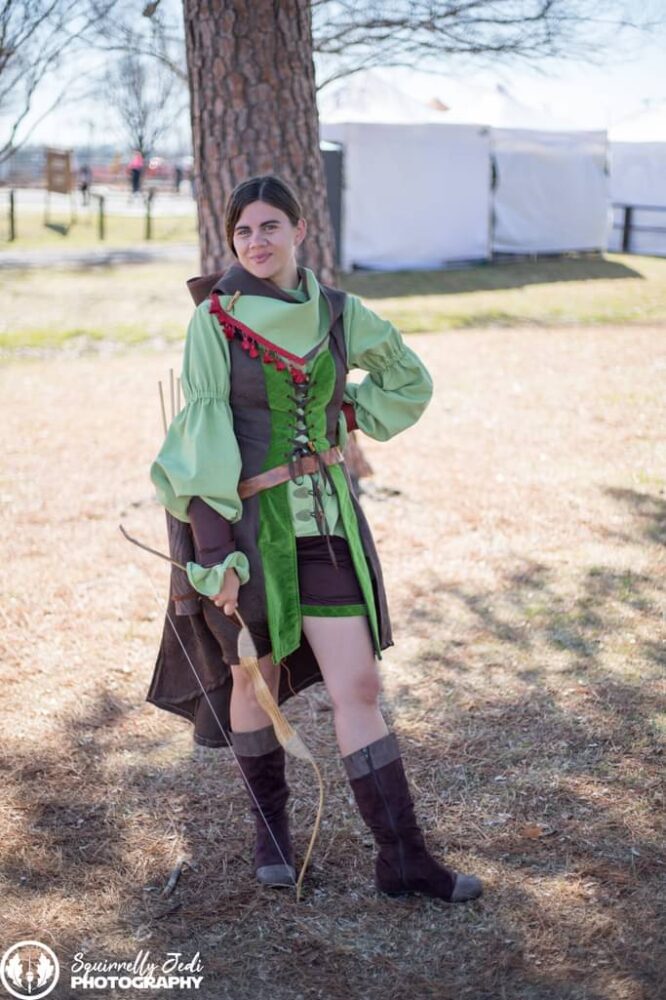 In my last update I talked a little about the costume I was working on for myself. I'm happy to say that I finished it and wore it twice already!
I used THIS Cosplay by MccCall's pattern for the hood, tunic, and vest. It was my first time using a Cosplay by McCall's pattern and I really enjoyed working with it. I have used many patterns (and own MANY, MANY more) and my biggest pattern complaint is how seam finishings are often not included in the step by step directions. The sewer is expected to know when and how to finish the seams. When you're new to sewing or self taught that isn't something you just automatically know. The Cosplay by McCall's pattern actually included seam finishing in the step by step directions. I hope it's something that is carried over into other types of sewing patterns.
I finished my costume in time to wear it to the local Medieval Fair and the following week to Creators Con where I hosted a sewing panel and emceed the costume contest with Jeremiah. I shared more about Creators Con, my panel, and finishing our costumes on my Patreon. You can find that post HERE.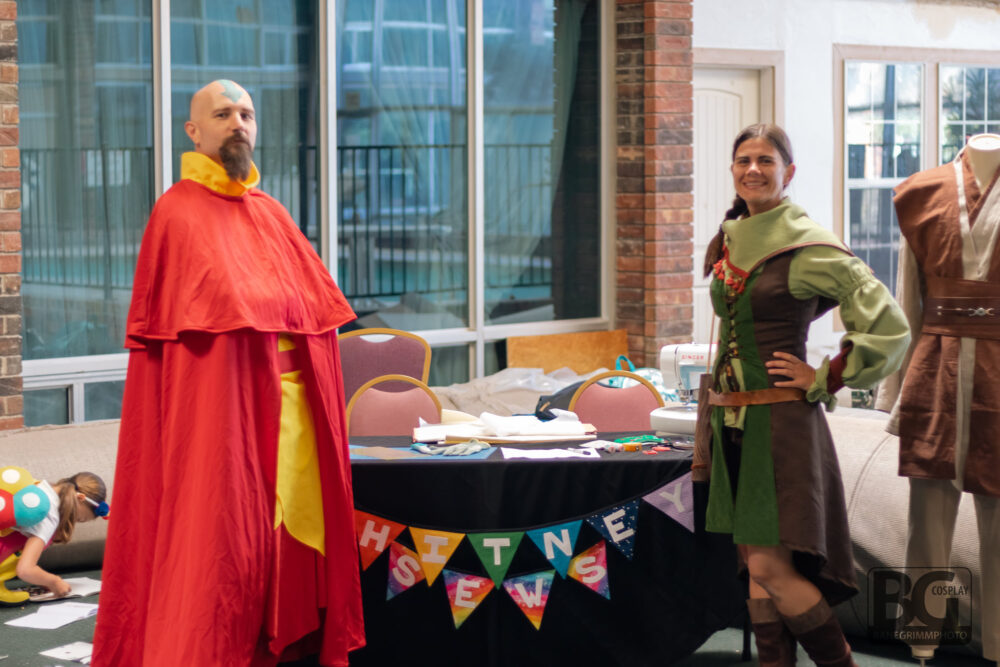 Since Creators Con I have been taking a break from sewing and did some cross stitching. Earlier this week I released another new pattern in my etsy shop. It's a fun piece inspired by the animal puns my kids enjoy. The design incorporates only three floss colors and is perfect for a beginner cross stitcher. You can find the PDF pattern HERE.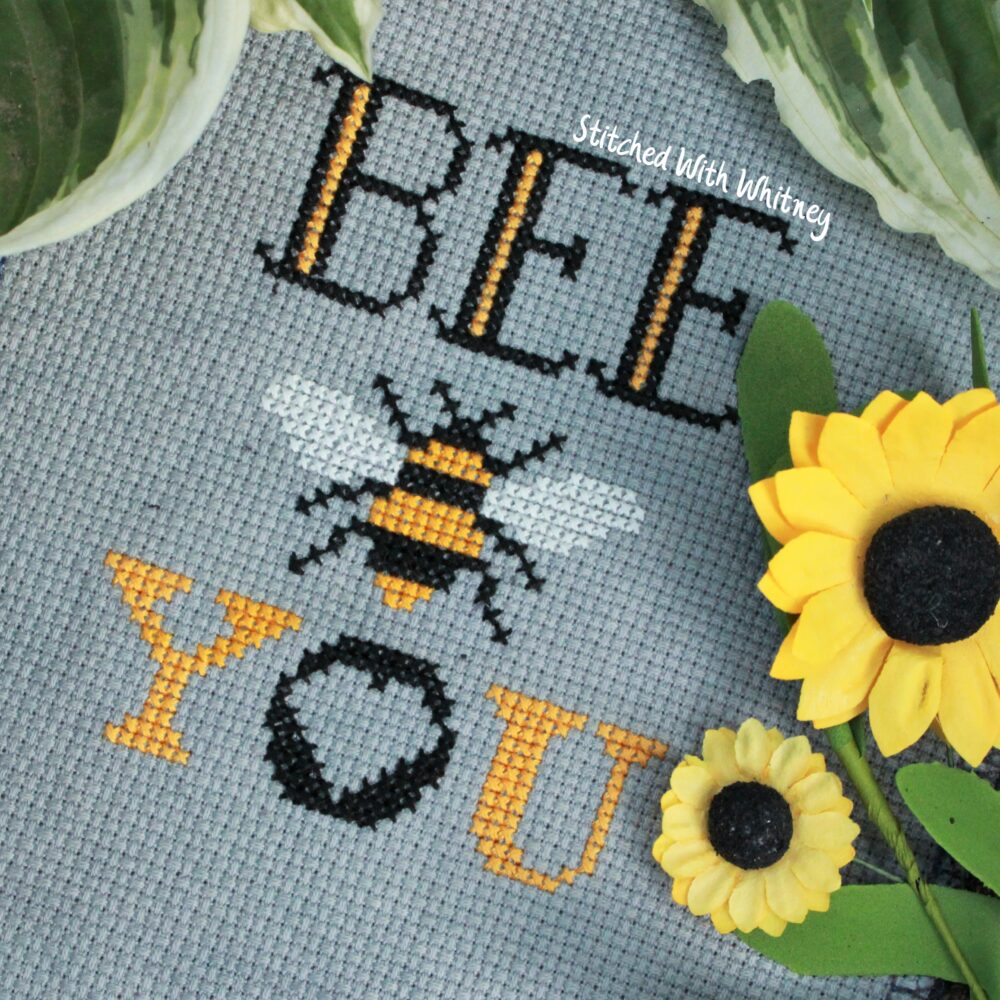 I hope you are all doing well and have a wonderful rest of the week. Until next time, Happy Sewing!
Whitney
Amazon links are affiliate and help support Whitney Sews.