Several years ago I was wearing a sweatshirt and remembered how much I prefer hoodies for their kangaroo pockets. I decided right then that I needed to make a kangaroo pocket tutorial using a t-shirt as my material. It took me a few years to thrift a plain sweatshirt I liked and I'm finally showing you how to make a super simple kangaroo pocket to transform an old t-shirt.
When I was originally inspired for this project it was from a sweatshirt with a large print on the front (so not ideal for this upcycle). I thought a plain sweatshirt with with a pocket made from one of my kids outgrown graphic tees would be so fun. But in the end I found this grey sweatshirt with a bleach stain on the front. It was from the basement of a local thrift store where they have a fill-a-bag for $5 sale. It's sort of a last chance for clothes that didn't sell or are too damaged to sell in the regular section. I snagged the sweatshirt, a few other clothes to wear, and a jean skirt – new with tags, but with a busted zipper (I'll be upcycling it in an upcoming tutorial). The sweatshirt and skirt would have likely ended up in a landfill since they are damaged, but I was able to get them both and give them a whole new life.
When I got home I dug through my "clothes for cutting" pile (the part of my stash where I keep clothes I plain to repurpose as materials. None of the graphic tees had the look I wanted and suddenly I noticed a teal and grey striped shirt from my kids that was an exact match to the sweatshirt. It was meant to be!
Once I had my supplies the project was so fast and easy to make. I started by measuring a hoodie in my closet to see what size my pocket needed to be. Below are the measurements I ended up using. I went with a quarter inch seam allowance on the sides and a little bigger at the top and bottom to keep my stitching lined up with the edges of the stripes.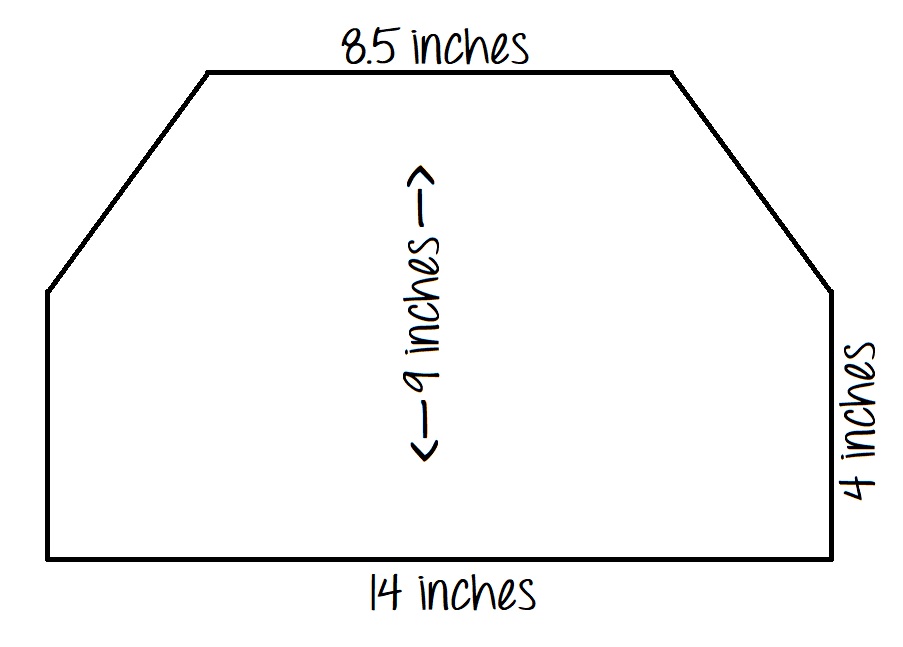 Once your pattern is made you're ready to start and you'll be amazed how quickly you can transform a sweatshirt from drab to fab!
Watch the step by step tutorial HERE!
So what do you think? Did I save this old sweatshirt and make it wearable again? I'm looking forward to cooler weather so I can start wearing it.
Want to see how I have upcycled other clothing my kids have outgrown?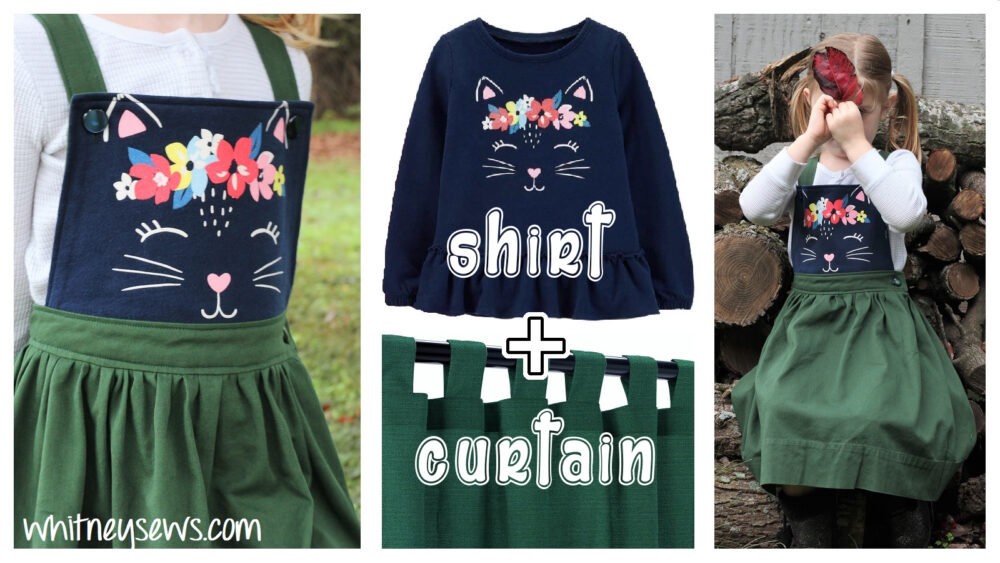 My daughter loved her cat shirt and wanted to wear it even after it was outgrown. I did some careful cutting and used it for the top portion of a pinafore dress. She loves the dress and how I was able to extend the life of her shirt. Watch that tutorial HERE!
Let me know how you like to upcycle clothing in the comments. Until next time, Happy Sewing!
Whitney