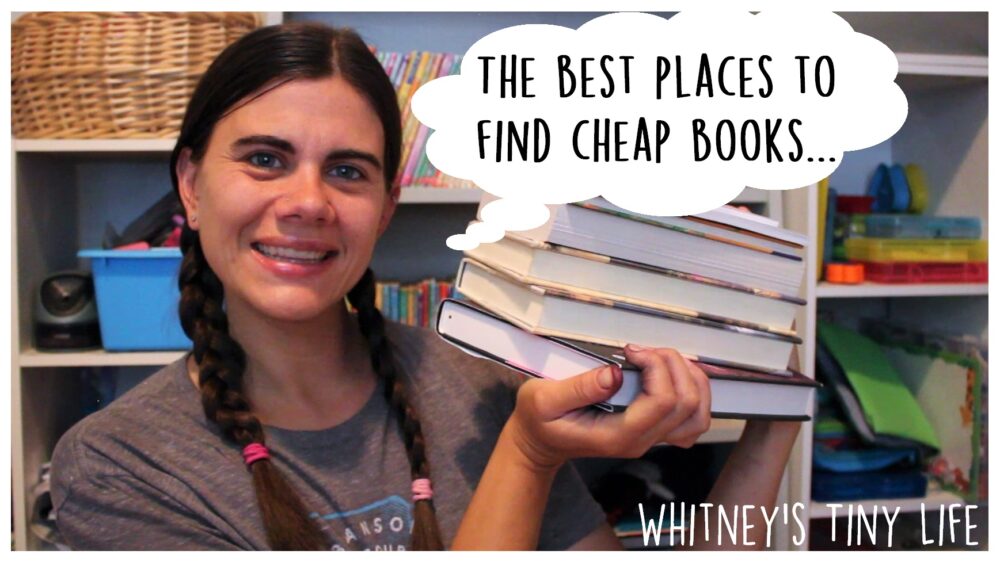 We are a book loving family and LOVE owning a LOT of books! To make that manageable I have to shop smart and find the best book deals. Today I'm sharing all my favorite sites and secrets for purchasing affordable books.
Check out the video HERE to see my favorite places to buy books!
Below are referral links/affiliate links to some of the places mentioned so you can get some rewards and I earn some points as well.
You can use Rakuten (formerly ebates) to save even more on Book Outlet and other sites.
Earlier this summer we got each kid a book light that clips onto their bunk bed. They are allowed to read from whenever they go to bed until 10 o'clock. It has totally changed bedtime! The kids want to go to bed earlier so they have more time to read. I have seen a huge improvement in their reading skills and reading confidence just by making this one change. You can find the ones I bought HERE.
Most people don't know, but I actually have a youTube channel called Whitney Reads where I narrate kids books. You can check it out HERE!
Ok, that was a ton of links! I hope you enjoyed hearing me ramble on about books in my video and will check out some of the sites I linked. If you want to see more videos like this make sure you hit that subscribe button for Whitney's Tiny Life (the channel my book video is posted on).
Until next time,
Whitney