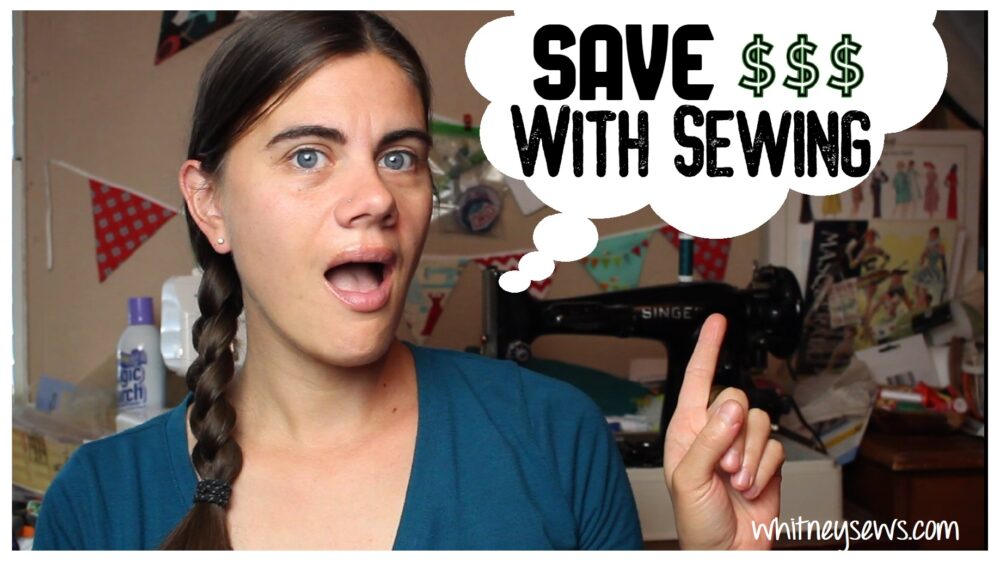 Ever feel like sewing is expensive and costs more than it's worth? Today I'm sharing my tips for 7 ways you can save money with sewing. Some of the tips will save money on your sewing supplies and others will help you save in other areas of your life.
One of my favorite ways to save money is to repurpose items. This is not only budget friendly, but sustainable and FUN! I take clothing we no longer need or fit and remake them into completely different items we can continue to use and love.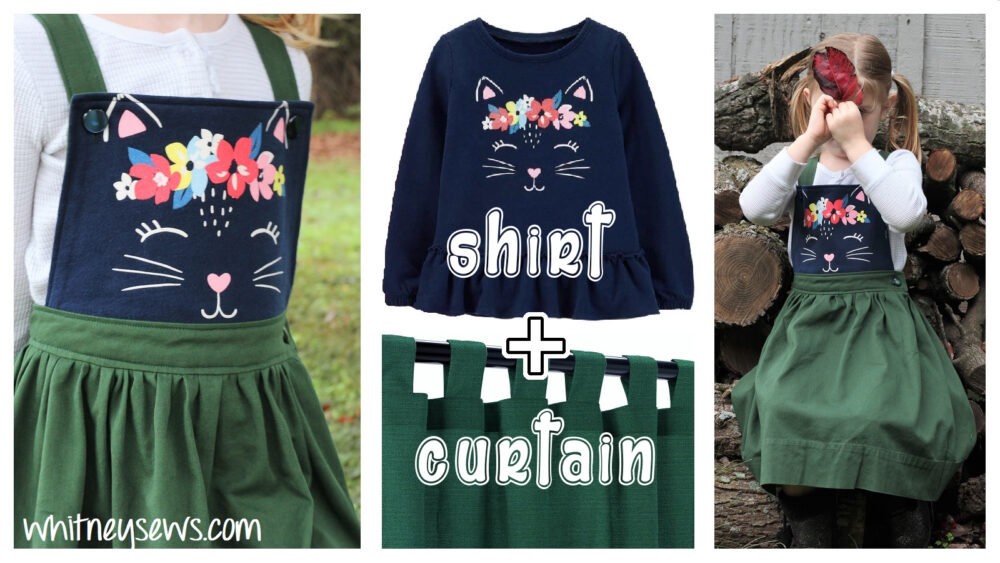 One of my favorite examples is when Skyler had a shirt she loved, but it was too small for her to continue wearing. I used the cute design from the shirt and a thrifted curtain to make a pinafore dress.
Another favorite of mine are the leggings I made for Peyton using my old maternity shirts. The leggings are super soft and comfy, perfect for sleeping in. One shirt wasn't really long enough for leggings, so I added a thick cuff at the bottom to make up the extra length. This means my kids got new clothes and they didn't cost me a penny! I only used clothing and supplies that we already owned.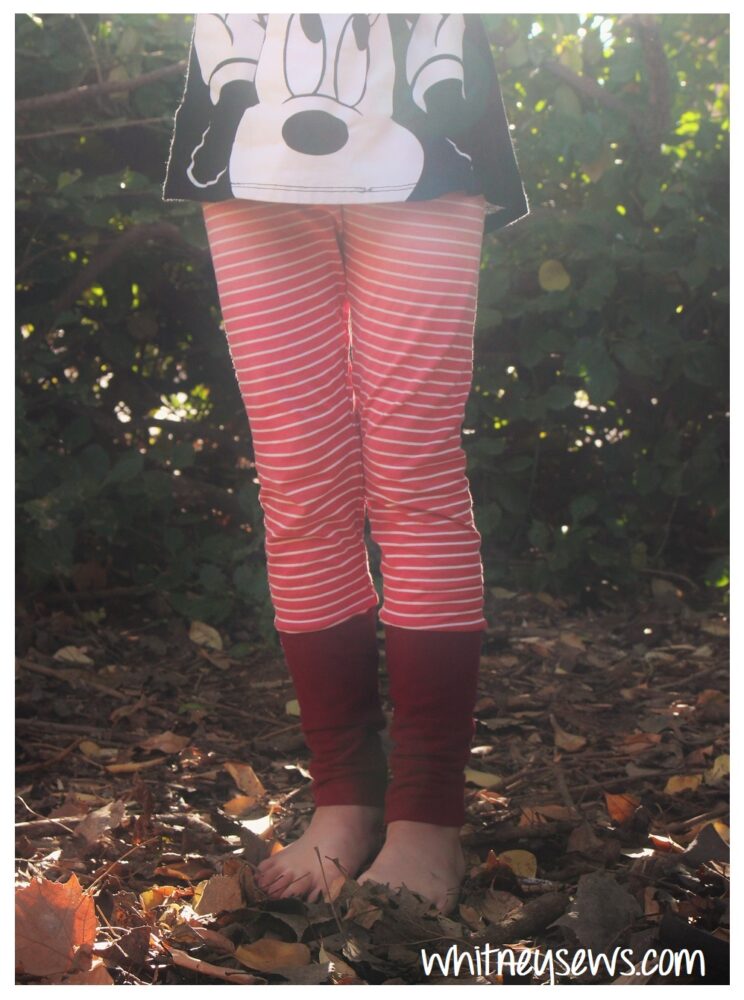 I share more about this tip and SIX ADDITIONAL IDEAS in my youTube video. Click HERE to learn more!
I would love to know how you save money with your sewing. Please leave a comment and share this post with your sewing friends. Until next time, Happy Sewing!
Whitney