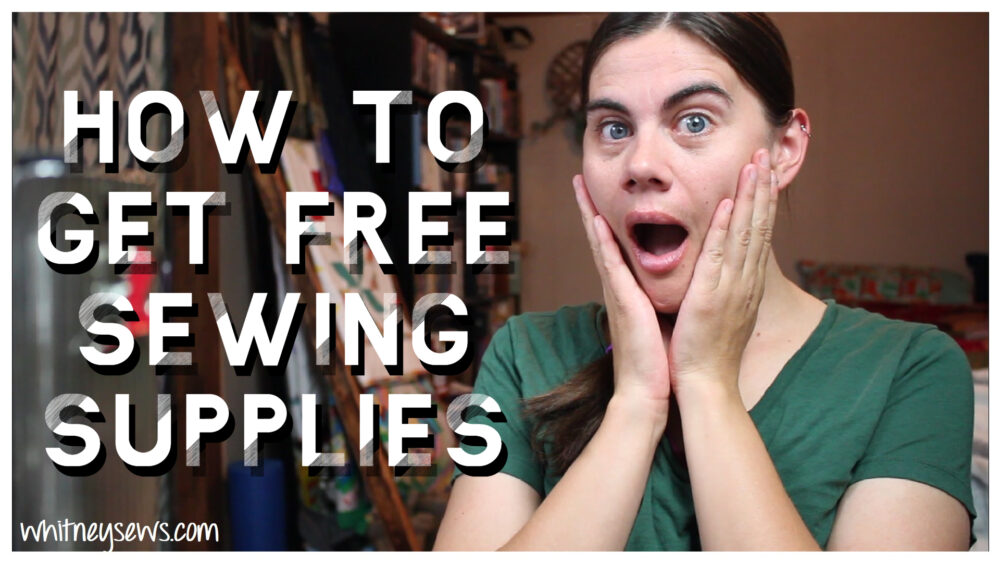 As someone who has been sewing 20+ years I know the cost of sewing supplies can really add up! I have managed to build up a large stash of sewing materials and supplies, but I paid very little money. That is because I spent many years figuring out how to acquire sewing supplies cheap and even FREE. Today I'm sharing my top 5 ways to get FREE sewing supplies…and it's not what you think!
You can hear the 5 ways to get free sewing supplies in my new video HERE!
What do you think of the tips?? Have you tried them before? Let me know in the comments along with any other ideas you have. Until next time, Happy Sewing!
Whitney