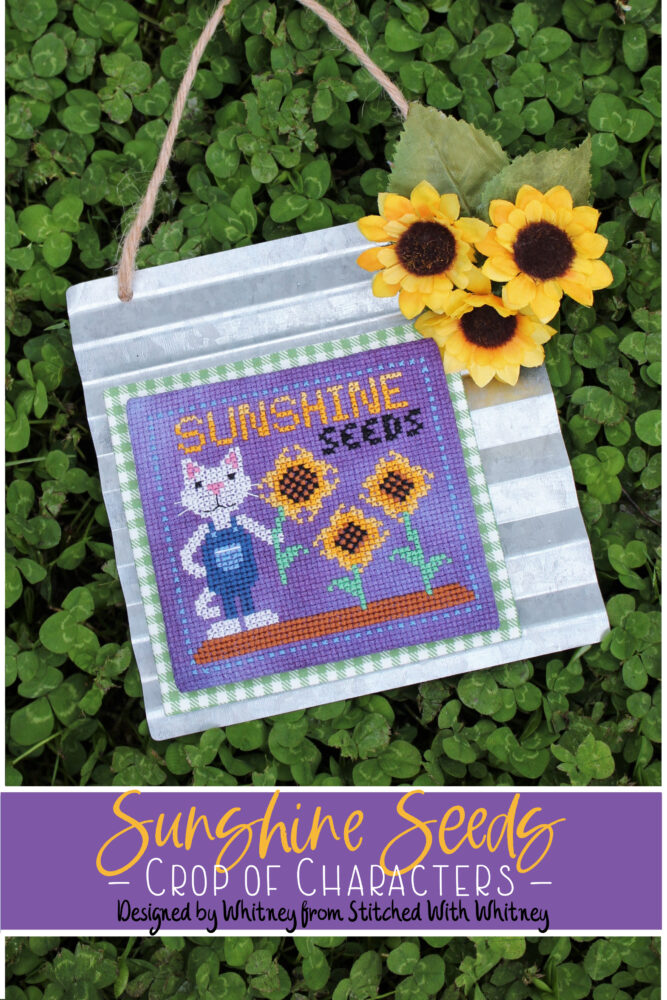 I'm so excited to finally be able to share the first pattern in my new Crop of Characters cross stitch series! I have been working on this series the past few months and the first pattern was released today.
Each design in the series features a character or animal and the crop they are growing. At this point I have four designs planned, one for each season, but I may add to the series in the future.
You can find the PDF pattern in my etsy store – Stitched With Whitney If you want to keep up to date with my pattern releases and what I'm stitching check out my new youTube channel and Instagram that are both dedicated completely to cross stitching.
If you stitch up one of my pieces please share pics with me using #StitchedWithWhitney and #CropOfCharacters
Until next time, Happy Stitching!
Whitney